Small businesses: Create a social media policy that works
Social media can help your small business connect with customers and make sales. Learn how to mitigate social media risks by regulating your employees' conduct on your social media accounts.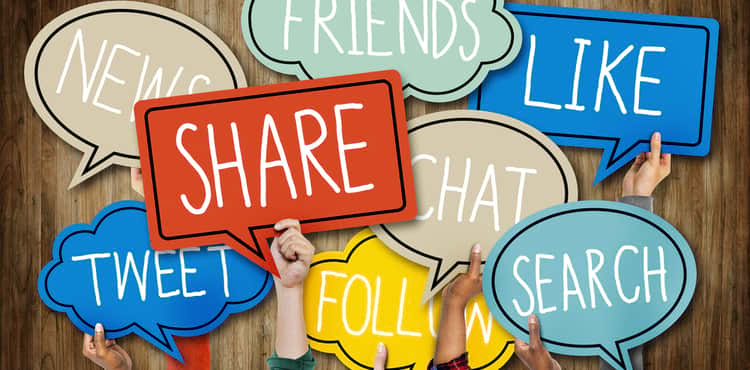 A well-played quip on social media can be enough to give a small business 15 minutes of viral fame, but a social media faux pas? It may be enough to land your business in court. For example, your business could be sued over:
It may seem easy to avoid these mistakes when they are presented this way, but in practice, these snafus can sneak up on anyone. For instance, have you ever been tempted to tweet about a difficult client? Or have you ever searched through Google images to find a photo to complement your status update about the beautiful spring weather? Maybe you just assume that because your client sent some nice words about your services in an email that you can use their statements in your social media marketing. In truth, all these instances can spell legal trouble for your business.
Here's the good news: avoiding social media lawsuits may be as easy as creating a social media policy. Let's explore what your business's policy should include to limit your risks.
What should a social media policy do?
Let's establish what we mean when we talk about a social media policy. This essentially sets guidelines for what your employees can and can't do on your business's social media pages. It can also establish what employees can and can't post about the business on their personal accounts (so long as you don't tread on their free speech rights – more on that in a bit).
A solid social media policy should include:
A primer on social media advertising liabilities
Your employees should have a basic understanding of how to comply with copyright laws (i.e., laws that protect a person's exclusive right to their work) and what constitutes as libel or slander (i.e., published and false written or spoken statements about someone).
An introduction to fair use
Employees should know what counts as fair use (i.e., the instances when someone can use copyrighted material without permission), but encourage them to use caution and good sense. Though parodies usually fall under the protection of fair use, it may not be worth the trouble if the subject of the spoof ends up not being a good sport.
Photo guidelines
If your social media manager needs photos to accompany various posts, be sure they have access to a stock photo account. That way, they won't accidentally use something they found on Google images that is copyright protected. However, even on stock photo sites, some images are for editorial use only and can't be used to promote your business (hint: everything on your business's social media pages, website, and blog can be considered promotional).
Conduct guidelines
If employees use the business's social media accounts for customer service, they need to follow the established rules of conduct. For example, this section of your social media policy may outline steps for dealing with online customer complaints (e.g., acknowledge the problem, apologize for the inconvenience, and offer an approved solution). It should also reinforce that profanity and obscenity are never acceptable and to not use the platform to express personal opinions. (More on that here: "Are you liable for your employees' social media blunders?")
Brand guidelines
This section should outline how to reinforce brand voice and values through social media interaction. For example, if you run a family-focused business, a status update about wild spring break shenanigans may be out of step with the business image you're trying to build.
Privacy guidelines
If an employee accidentally leaks your business secrets on your social media pages or their personal profile, it could hurt your bottom line. For example, photos of the office holiday party may be fair game, but a recap of the business meeting you just had with a client? That's better kept off the public record. At the same time, know your limits when establishing boundaries for what employees do on their personal accounts. You can't violate their right to free speech, so enlist a lawyer's help if you need to.
Compare quotes from trusted carriers with Insureon
Complete Insureon's easy online application today to compare insurance quotes from top-rated U.S. carriers. Once you find the right policy for your small business, you can begin coverage in less than 24 hours.