Choosing the best social media platforms for your business
Social media marketing can help you deepen your relationship with existing customers and attract new customers to your small business. Find out which social media platforms will help you reach your business goals.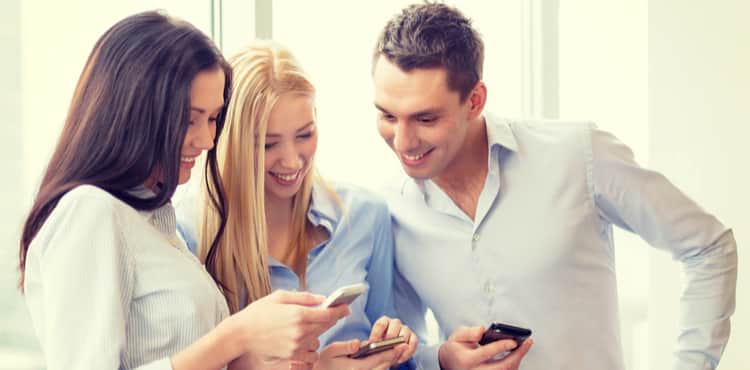 Choosing one social media platform on which to concentrate your marketing efforts is like trying to choose your favorite child. You love them all equally, right? But you can't really spend all your time on social media, so you have to find the social channels that are best for your business.
There is plenty of research that can help point you toward the right platform. However, as with everything on the web, social media channels are constantly changing, and as they change, so do their followers.
Here are some social media basics to help you make your decision.
Facebook
It's still the biggest social network with 1.35 billion monthly active users worldwide (1 billion users access the platform on their mobile devices). Facebook's user base is dominated by those over the age of 25, but it still has over 50 million users younger than 25. Facebook is a great place to start social media marketing because your audience will generally fall within one of its age demographics. The gender of users is basically even (53% female and 47% male). Facebook is also good for businesses looking to build community.
Twitter
Not as large as Facebook, Twitter's 284 million monthly active users are the young, affluent, urban influencers (predominantly male). It's good for both B2B and B2C businesses, and it works well for offering deals and promotions and building your brand. Twitter attracts plenty of mobile users and just announced plans to roll out Group Messages and a new mobile video experience.
LinkedIn
With 332 million users, LinkedIn is actually more popular than Twitter among US adults. 22% of Internet users aged 18 and older have used it, compared to the 19% who have used Twitter. Its age demographics are older – most fall in the 30- to 49-year-old range. LinkedIn is also the top social media platform for 50- to 64-year-olds.
Pinterest
Pinterest's visual platform has 70 million users, 80% of whom are women. 75% of daily activity on Pinterest comes through mobile apps. Because 52% of Pinterest users look to Pinterest before making a buying decision, this social network is great for online and physical retail stores, restaurants, and hair or beauty salons.
Google+
There are 300 million monthly active users on Google+, with millennials and Gen Z being the most active. Users tend to be tech-oriented and work in the engineering, software, and design industries. Users are more interested in discussions and trends than the users on other social media sites. They don't spend a lot of time on Google+, though – only an average of about 7 minutes per month.
Tips for choosing the appropriate platform
Before you start engaging on social media, be sure to:
Determine what you're trying to accomplish, such as driving sales to your brick-and-mortar store or your website.
Secure your online identity by registering your business account with the platform.
Gather social media buttons and badges and put them in a prominent place on your website so customers can find your pages.
The bottom line: it's smart to have some kind of presence on all the social media sites you can (which can be accomplished without a lot of extra effort by using a social media tool like TweetDeck or Hootsuite). Make sure you analyze your results and respond to social media changes as they happen.
Compare quotes from trusted carriers with Insureon
Complete Insureon's easy online application today to compare insurance quotes from top-rated U.S. carriers. Once you find the right policy for your small business, you can begin coverage in less than 24 hours.