Why every business should have a line of credit
As a business owner, you should have quick access to capital for many reasons. Continue reading to learn why having a business line of credit is so important.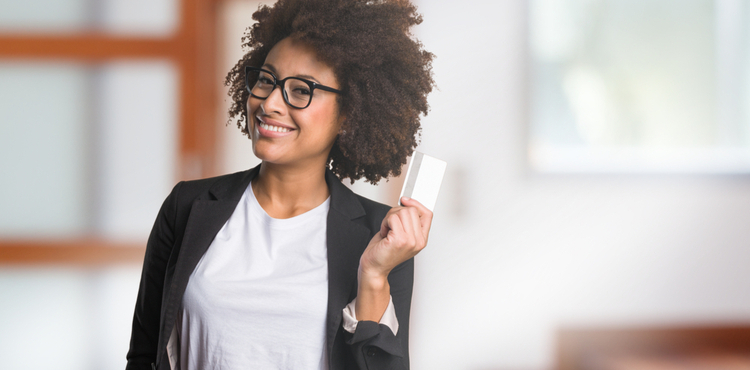 If you struggle with reliable cash flow for your business, you're not alone. Clients don't pay on time, sales slowdown, and equipment gets pricey. Every business needs cash on hand to deal with unexpected challenges and keep bankruptcy risks at bay.
To ensure you never find yourself in a cash squeeze, you should have a way to access capital quickly. That's where a business line of credit comes in.
Here's why every business can benefit from having a business line of credit.
What a business line of credit offers
A business line of credit is a flexible form of financing that businesses can access as needed. A line of credit is usually revolving, meaning that you can tap into it again and again (as long as you haven't hit your credit limit).
Once you secure your line of credit, you will need to pay back the amount you draw on (plus interest) within a predetermined repayment period. You could also pay back the amount immediately to save on interest.
In many ways, a business line of credit is similar to a business credit card. However, you can transfer money from your line of credit directly into your bank account, whereas with a credit card, a cash advance will likely come with hefty fees. Plus, credit cards tend to have higher APRs and shorter repayment terms.
Why a line of credit can benefit any business
There are certain advantages that come with opening a business line of credit over more traditional forms of financing. Some include:
Greater control
With a business line of credit, you can use the funds however you see fit: for ongoing operating costs, to cover gaps in cash flow, or take advantage of unforeseen opportunities or challenges. You don't need to have a specific use case outlined to secure the cash.
Better flexibility
Unlike a term loan, where you take a lump sum of cash and have to make regular payments, a line of credit can be utilized as needed. You repay as you use the funds, and only pay interest on funds drawn.
Affordability
A line of credit typically has a lower interest rate than short-term loans of comparable size. Of course, rates and terms vary depending on your credit score, annual revenue, and other financial factors.
Easier approval
Some financial institutions accept those with bad credit (note: your rates and terms may not be ideal). This makes a line of credit a solid alternative when you can't get a traditional loan. It's also an excellent way to improve your credit score (if used responsibly).
With such clear advantages, it's easy to see how any business can benefit from having a line of credit. If you can use it strategically and carefully, this type of funding can help you fill short-term finance needs.
Using a line of credit correctly
Given how lines of credit are structured, it's fiscally responsible to only use them for short-term activities, such as payroll, seasonal inventory, and marketing campaigns.
Considering that a line of credit functions to get rid of short-term cash flow issues, it's best used in combination with loans that are suitable for long-term investments and activities.
For instance, SBA loans usually have lower interest rates than almost any type of financing, allowing you to get a lump sum of cash to be repaid over an extended period of time.
Combining a line of credit with this type of term loan makes sure your short-term capital needs are solved while putting you in position for long-term success.
A final thought
A line of credit offers clear benefits that every business should take advantage of. Before you actually obtain a line of credit, compare your options to make sure you get the best deal.
Also, analyze your company's current financial situation and long-term goals. A line of credit in combination with long-term funding can ensure your capital needs are met and help you work toward big-picture goals.
Compare quotes from trusted carriers with Insureon
Complete Insureon's easy online application today to compare insurance quotes from top-rated U.S. carriers. Once you find the right policy for your small business, you can begin coverage in less than 24 hours.
Meredith Wood is the Editor-in-Chief and VP of Marketing at Fundera, a marketplace for small business financial solutions. Specializing in financial advice for small business owners, Meredith is a current and past contributor to Yahoo!, Amex OPEN Forum, Fox Business, MyCorporation, SCORE, AllBusiness and more.