Using Facebook to grow your business? Know the risks and exposures
Facebook provides a powerful tool for engaging your customers, but it opens your business up to risk, including data breaches and poor customer reviews.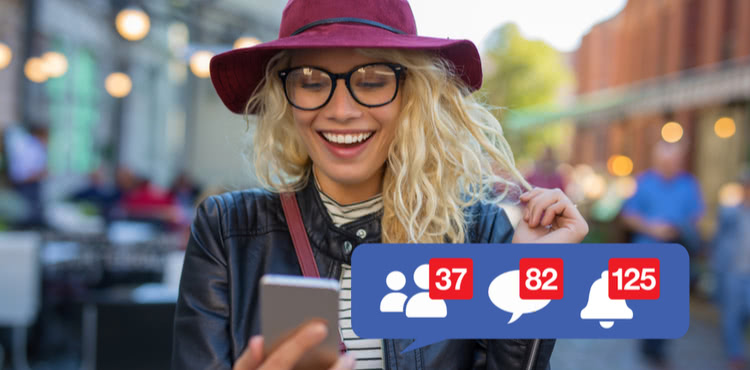 Small business owners know that engagement with customers and prospects is the key to growth. Today, many of the most powerful tools for engaging with your current and prospective clients are online. And while Twitter, Pinterest, Google+, and LinkedIn are important players in the social media landscape, Facebook remains king, with Internet users spending the greatest share of their online minutes on this site.
In fact, even though Facebook only ranks fourth in total web visitors, it holds the number one spot for visit length. Translation: your prospects are spending a lot of time on Facebook.
Naturally, it makes sense to be where potential clients are hanging out – but before you plow ahead with your business's Facebook operations, take a moment to make sure you are adequately protected against the risks that come with a presence on Facebook.
What's so risky about Facebook?
Too many small business owners assume that low-cost marketing opportunities like those provided by Facebook also have a low-risk profile. However, businesses using Facebook expose themselves to a number of risks every day, including:
The risk of (very) public bad reviews
Anyone can post on your Facebook wall, which is plainly visible to fans of your page as well as those who come across it while researching your business. Managing the risk of bad reviews on your own turf requires that you commit to regularly checking your page and having a system for handling negative content. While some bad reviews are unfounded and not worth responding to, others may point out legitimate problems about your business and, if handled properly, can be leveraged into opportunities for demonstrating your commitment to improving customer experience.
The risk of spam blogs overtaking your content
Advertisers and others looking for easy ways to push their name are known for posting spam comments and blogs on business Facebook pages. Again, regularly checking and managing your page is key to minimizing the impact of spam content.
The risk of a security breach
Any online presence comes with the risk of security breaches. If you are signed in to your company's Facebook account (or other social media accounts), any site you visit with "Like" or "Share" buttons can track your movements online. Similarly, apps you use on your page may gather information about you or your fans, which exposes everyone to data breaches.
Your legal liability exposures from Facebook
Each of the above risks may seem like a minor inconvenience, but they could expose your business to legal liability – aka, legal responsibility to pay damages.
Specifically, a business Facebook account exposes you to:
Liability for personal injury
A virus or bot that violates the privacy of one of your users could easily trigger a personal injury suit that could lead to tens of thousands of dollars in damages.
Liability for advertising injury
False advertising can come with liability and financial obligations. This is one reason it's so crucial to maintain strict standards for what can and cannot be posted on your company's page.
Liability for defamation
Libel and slander can come with serious financial penalties, and on Facebook it's all too easy to dash off a comment about a competitor or customer that gets misconstrued and ends up costing you in court.
Managing your risks on Facebook
So how can you minimize your risk while maintaining a presence on Facebook and other social media sites? Commit to actively managing your account with a focus on risk management. Below are a few tips:
Clean up your timeline
Remember: you can delete old posts on your wall. Make a habit of cleaning up any materials that aren't consistent with the brand image you're trying to portray online.
Review privacy, policy, and procedural guidelines
Before installing new apps or social readers, find out what information they'll share about you. Decide whether the increased convenience or functionality is worth the loss of privacy.
Log out
The only way to prevent social media sites from tracking your online behavior is to log out of those sites before browsing the web.
Establish a network policy
Determine when and how you're okay with being tagged in online media. Remove tags from photos and videos that aren't consistent with your guidelines.
Proceed with caution
Above all, use common sense online. Remember that your friends, too, can report information that might not flatter you, and communicate with them about taking comments down if necessary.
Compare quotes from trusted carriers with Insureon
Complete Insureon's easy online application today to compare insurance quotes from top-rated U.S. carriers. Once you find the right policy for your small business, you can begin coverage in less than 24 hours.