Small business owners are optimistic about 2019
According to an Insureon poll, most small business owners are optimistic about their business's projected growth in 2019.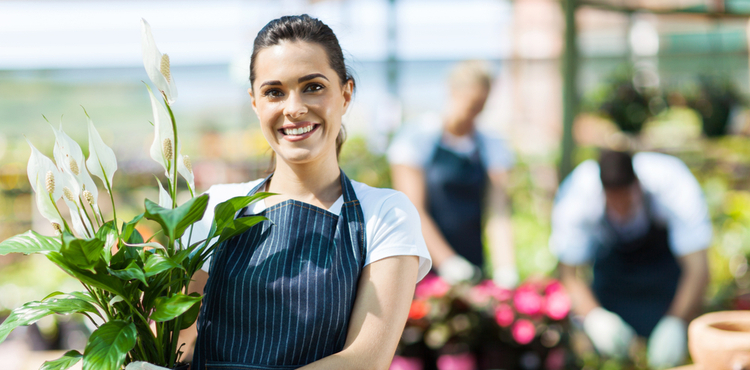 While numerous trends and geopolitical forces can be unsettling for some small business owners, the majority of those surveyed in Insureon's 2019 Small Business Outlook poll are optimistic about growing a business in 2019.
Key takeaways from the poll, which surveyed 3,000 small business owners in partnership with online business directory Manta in December 2018, reveal:
More than two-thirds of small business owners, 67%, anticipate revenue to improve in 2019. Only one in 10 small business owners anticipate a decline in revenue.
22% of business owners plan to hire at least one employee as part of their small business plans in 2019.
Small business owner sentiment toward the political climate was generally positive.
Small business owners overwhelmingly reported a positive outlook for 2019 revenue expectations. Ninety percent of respondents expect revenue to improve or remain the same.
Most small business owners have a positive outlook for politics in 2019
Almost two-thirds, or 63%, of the small business owners surveyed think the current political environment will positively impact their business in 2019. Optimism about elected officials positively impacting their business is lower, but still well into the majority at 56%, according to the survey.
Much of the small business community's support of the current administration could stem from the successful passage of the Tax Cuts and Jobs Act of 2017. Following its passage, 80% of small business owners supported the bill and 83% expected it to have a positive impact on their business, according to an Insureon poll conducted by Manta last year.
Linda McMahon, administrator of the Small Business Administration, kicked off 2019 with an op-ed that champions the accomplishments and enduring impact of the Tax Cuts and Jobs Act of 2017.
"The unemployment rate is the lowest it's been in nearly 50 years, and for the first time on record, there are more job openings than people seeking jobs," she wrote. "In surveys done by the U.S. Chamber of Commerce, National Federation of Independent Business, and the National Association of Manufacturers, members have reported record or near-record levels of optimism."
Despite what appears to be a seemingly omnipresent unease of late, only 12% of small business owners think an economic downturn will be their biggest challenge in 2019. More than 50% consider growing revenue and finding and retaining qualified workers a greater challenge in 2019.
Small businesses are impacted by low unemployment and a tight labor market
With unemployment rates at a historic low and job openings outpacing demand, it's clear that small businesses are up to the challenge of growing a business and playing an integral part in the U.S. economy's continued growth period.
Twenty-two percent of the small business owners we surveyed plan to hire an employee this year or offer a new product or service. However, according to the latest Small Business Employment Watch, an ongoing research project by Paychex and IHS Markit, the level of small business growth is declining due to a tough hiring environment.
Small business owners might have to up their pay rates to secure and retain talent, according to the report.
It's also notable that a strong majority of small business owners anticipate revenue to improve without the need to raise prices. Thirty-seven percent of our survey's respondents plan to raise prices in 2019.
Insurable events that affected small business owners
General sentiment about the U.S. economy is positive, but uncertainty is nearly constant in business. Trouble can arise at the most inopportune moments, and being prepared can be the key factor that helps avoid a devastating outcome.
Small business owners experienced a variety of insurable events that impacted their business in 2018, highlighting the importance of purchasing small business insurance to avoid financial losses after unexpected events.
Business owners were affected by a variety of incidents in 2018, all of which are covered by common commercial insurance for small businesses:
Albeit less prevalent, finding affordable small business insurance was also listed as the biggest challenge for 2019 among 9% of the small business owners surveyed.
Compare quotes from trusted carriers with Insureon
Complete Insureon's easy online application today to compare insurance quotes from top-rated U.S. carriers. Once you find the right policy for your small business, you can begin coverage in less than 24 hours.