Why it's time to add risk management to your social marketing strategy
If you have an active social marketing campaign, now may be the time to protect your business with risk management strategies, including business insurance.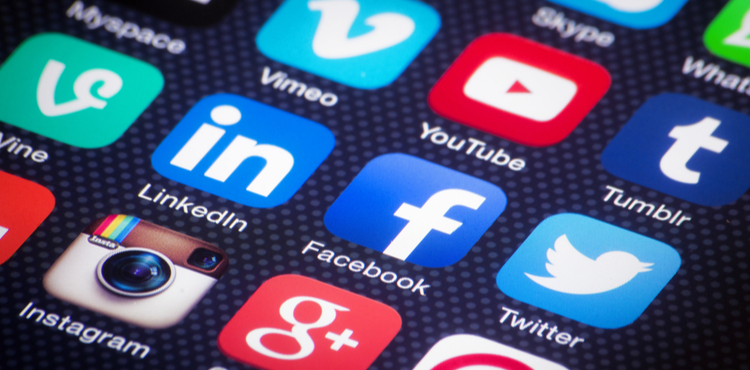 In today's litigious world, you always have to be two steps ahead of your advertising liability exposures, lest a single mistake or oversight derail your whole business. All it takes is one defamatory tweet or copyright violation before your business is shelling out thousands in settlements or legal defense fees. And you've worked too hard to let a social media blunder come between you and your vision for your company.
Need more incentive to develop a risk management plan in addition to your social marketing strategy? Here are some compelling reasons to protect your business with adequate general liability insurance (which includes advertising liability coverage) and to take other preventative measures.
General liability lawsuits over social media are on the rise
Given the popularity of social media and its widespread use, it's no wonder courts are still trying to figure out how existing laws apply to the new technology. But while the law tries to keep up, social media continues to give rise to copyright, trademark, defamation, and privacy issues.
From celebrities all the way to freelancers, anyone can face a dreaded Twitter libel ("twibel") lawsuit. Courtney Love barely dodged a hefty defamation claim, and a British transcriber's tweet nearly cost her $82,630.
And this is just scratching the surface of the many violations your business could be accused of while carrying out its social media marketing approach. You could be sued for copyright or trademark infringement if you post someone else's work as your own, for example. A trademark infringement case that goes to trial can cost $150,000 to $250,000 in attorney's fees alone.
It's important to keep in mind that what happens on the internet can have real-world consequences. So next time you're thinking about saying something defamatory about a competitor or promoting the Super Bowl in your Facebook contest, think again. These mistakes could land your business on the wrong side of an advertising injury lawsuit.
User-generated content on your social media profile could be a liability
Be careful what other users post on your business's social media profile or in the comments section of your blog. In some cases, people could bring suits and subpoenas against your business to pursue the identity of defamatory commenters.
To avoid this potentially sticky legal situation, be sure to monitor, block, and remove defamatory or obscene comments and posts as they occur.
Also, if a fan or follower posts trademarked content to your company's page, your business could be held responsible for the trademark violation if that person didn't have consent to use it. Be sure to remove such posts in order to demonstrate a good-faith effort to prevent and manage trademark infringement.
Your business could be responsible for your employees' social media activity, too
Say your employees take to their private social media accounts to pen a few unsavory words about another business. If that company finds out the author works for you, it may decide to sue your business for defamation.
Similarly, your business could be held liable for cyber harassment claims brought by your employees. A California-based employer was ordered to pay $1.6 million in damages because a supervisor failed to intervene when their employees were harassing another employee online.
Managing your social media liability exposures doesn't have to be complicated
With some basic risk management strategies in place, you can leverage social media to market your business while still reducing your risk of facing a lawsuit. For starters, be sure to purchase a general liability insurance policy, which offers protection for a number of advertising injuries that originate on social media. Covered claims include:
Defamation (libel or slander)
Invasion of privacy
Copyright infringement or trademark violation
Misappropriation of advertising ideas
A general liability policy can offer coverage for legal defense fees, court-ordered compensation, and other court costs. In addition to securing adequate advertising liability insurance, implement these social media marketing strategies:
Proofread, fact-check, and only publish truthful claims. You don't want to inadvertently exaggerate a claim and be sued for false advertising. Also, if you only publish factually correct information, you reduce the risk of a defamation suit.
Don't write about clients or customers without consent. You also can't use their names, image, or likeness without their permission. Failure to secure consent can land your business in legal trouble for invading that person's privacy.
Avoid using trademarked or copyrighted information. If you don't have permission to use certain brand names, slogans, images, or blogs, don't post them to your social media page. When in doubt about whether something is copyright protected, ask the author or creator.
Be careful what you say about others. The internet's informality makes it easy to forget that what you say online can have real repercussions. So before you publish an aggressive comment about someone in an unguarded moment, remember that such a post could result in a defamation claim.
Assume everything you post online is public. There's no hiding from online indiscretions. Usually before you can hit the "delete" button on a post or tweet, at least a dozen people have already seen it. While you promote your business's products or services on social media sites, keep in mind that everything you do or say online will become public. That way, you'll be encouraged to only show the best side of your company.
Compare quotes from trusted carriers with Insureon
Complete Insureon's easy online application today to compare insurance quotes from top-rated U.S. carriers. Once you find the right policy for your small business, you can begin coverage in less than 24 hours.