7 online legal services that help small businesses
Attorneys are expensive, but all businesses need occasional legal help. Learn about seven popular online legal services that can help you save money and protect your business.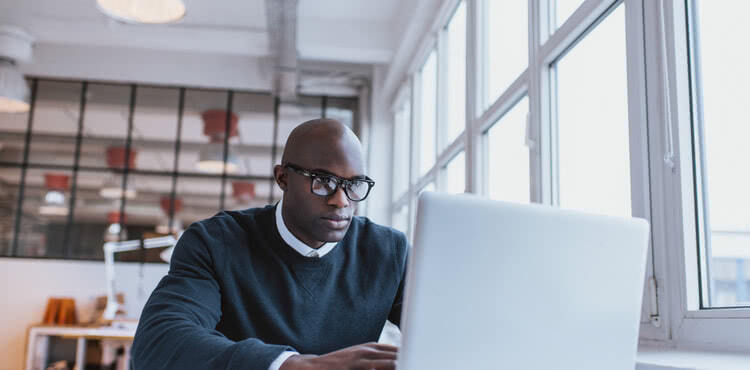 If you're like most small business owners, you're probably concerned about cash flow. Putting sweat equity into your business by doing most of the work yourself rather than hiring help is a great way to minimize expenses. But when it comes to legal concerns, a DIY approach could put you at risk for expensive litigation.
Many small business owners simply can't afford traditional face-to-face legal consultations every time an issue arises. Fortunately, online lawyer services can help fill the gap.
Online legal advice
In general, U.S. legal support offered by a reputable online service is a safe and effective way to save money while keeping your business on the right side of the law. Most services offer online or downloadable forms that you can fill out for everything from starting an LLC (limited liability company) to registering a trademark. You may even find independent contractor agreements, nondisclosure agreements (NDAs), and collection forms.
Most services also provide access to an online attorney when needed, and they are licensed to operate in all 50 states and Washington, D.C. Your monthly subscription may include a certain number of attorney consultations, or they may be available separately for a much lower fee than you would pay in person. If you need more extensive help, you may be able to get additional face time with a lawyer for an extra charge.
If you are sued or otherwise need in-person representation, an online law firm cannot help. However, you may be able to get a referral through your online legal service.
Whether you choose traditional or online legal services, it's a smart idea to consult with an attorney when choosing your business structure. The structure you choose will have far-reaching implications for your company. Also, plan to meet with a lawyer at least once per year to review your company's history and future.
Online legal support services
Numerous online legal services are available for small businesses. Each has its own structure, pricing, and features. Make sure you seek online legal support from a company that is licensed to practice in your state. Since business laws can vary dramatically between states, it does you little good to get advice from a lawyer in a different state. Here are a few of the most popular online options:
LegalZoom
LegalZoom is one of the biggest and best-known online legal services. Rather than requiring a monthly fee for access to legal forms, it uses a pay-as-you-go model, in which you pay a flat fee for LegalZoom to create the document, plus the relevant filing fees. The service's library of available legal forms is immense and should cover most small business situations. Personal legal documents such as wills and trusts are also available.
Attorney access does require a six-month or 12-month subscription. You will receive unlimited 30-minute consultations (provided that each consultation is for a new issue) with a lawyer in your state.
Rocket Lawyer
Rocket Lawyer is a great choice for businesses that expect ongoing legal needs. While individual forms and legal consultations are available on an as-needed basis, by far the best value is a monthly membership, which includes unlimited document access and unlimited 30-minute attorney consultations on different issues. Your first new business incorporation documents are also included. If you need in-person legal help, you will receive a significant discount for an attorney in your area.
LegalShield
LegalShield is a scalable option that can grow with your business. Your monthly membership includes unlimited attorney consultations on issues related to your company and a certain number (depending on membership level) of calls, letters, and document reviews on your behalf. Higher membership tiers also include trial defense services. For a small additional charge, you can add GoSmallBiz.com services, which include business coaching, a library of legal documents, and a variety of business tools.
UpCounsel
UpCounsel is an online marketplace that matches clients with carefully vetted local attorneys. Whether you need a single document filed or ongoing legal counsel, you just fill out a short form explaining your needs. You will receive bids from an average of three attorneys who are experienced in the relevant area of the law. Bids come at a flat fee or an hourly rate, depending on the type of project, but without the overhead of maintaining a brick-and-mortar law office, they are generally lower than in-person rates. UpCounsel offers a variety of tools to manage your relationship with your online lawyer and ensure privacy and transparency.
Nolo
Nolo is a great choice for DIY legal documents. From starting an LLC in your state to hiring a consultant, you can purchase forms for nearly any legal situation you can imagine. The site also has a vast library of free legal articles to help you research your situation. The lawyer referral section of the site leads to a list of attorneys in your area who handle your issue, but there is no way to speak with an attorney directly through Nolo. Therefore, the site is not a replacement for a relationship with a trusted attorney but rather a key secondary resource.
LegalMatch
LegalMatch is another marketplace that will match you with a vetted attorney in your area. A major advantage of the site is that you can choose an attorney's desired experience level. For a straightforward legal issue, you might select a lawyer with less than five years of experience and enjoy proportionately lower rates. If your situation is more complex, you may want an attorney with more than 15 years of experience, which will incur higher rates.
You'll receive an instant cost estimate when you fill out your request form, then receive detailed proposals from multiple attorneys. LegalMatch also offers an online law library and a legal dictionary to help you research your case.
Incfile
Incfile is an excellent way for small businesses to file startup paperwork and other documents at a fraction of the cost of using a lawyer in person. Incfile focuses solely on small businesses, and its staff members have at least six years of experience with forming new businesses. You pay a flat fee for each service, such as incorporation or submitting an annual report, which includes your state's filing fees. There are no monthly retainers or other ongoing expenses. Incfile also offers registered agent services for a flat annual fee, and the first year of service is included with your startup package. Incfile does not provide the option to speak directly with an attorney, but it can be a valuable resource for entrepreneurs who are confident in the business structure they want.
Protect your business
While access to a local attorney is extremely important, it is not enough on its own. Small business insurance is key to protecting your company against lawsuits. Exactly which coverage types you choose will depend on your industry, whether you have employees, and how much risk you are willing to assume, among other factors. Most small businesses, though, need at least some of the following:
General liability: If a client sustains a personal injury or property damage caused by your business, general liability will cover it. This insurance also covers defamation, copyright infringement, and other advertising injuries. A business owner's policy bundles general liability with commercial property insurance.
Errors and omissions: Professional negligence, such as missed deadlines or mistakes at work, is covered by errors and omissions insurance.
Workers' compensation: Workers' comp covers employee workplace injuries and occupational illnesses. If you have employees, it is required in nearly every state.
A variety of specialized coverages are also available. Business interruption, employment practices liability, and cyber liability are just a few of the types of business insurance that may apply to your company.
Compare quotes from trusted carriers with Insureon
To protect your business, complete Insureon's easy online application today to compare insurance quotes from top-rated U.S. carriers. Once you find the right policy for your small business, you can begin coverage in less than 24 hours.