New product checklist for small businesses
Launching a new product takes months of planning. Review this checklist to get your launch moving in the right direction.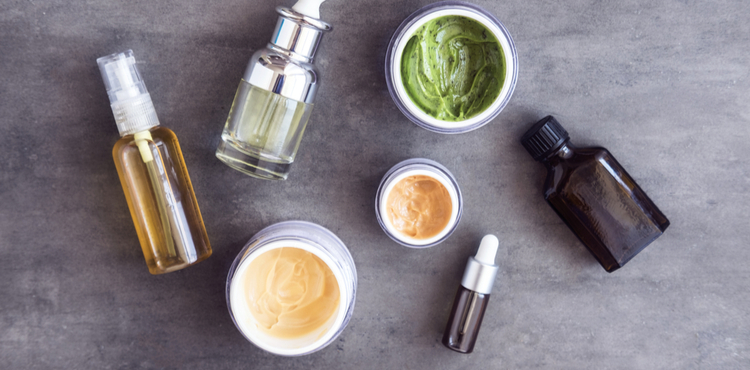 Launching a new product is a big deal for any small business owner. But like most milestones in the life of your business, this one takes months of planning to ensure it goes smoothly. Here's a checklist you can use to get your launch moving in the right direction.
1. Prioritize product safety
Beth Naylor, an attorney with Frost Brown Todd LLC, says a potential product liability claim isn't the only thing small business owners need to worry about during a launch.
"It's the combination of lawsuits, regulatory action against you, the negative publicity – just a whole host of things that can put you out of business," Naylor says.
With the stakes so high, Naylor pushes her clients to be the "foremost experts on their products." So in addition to knowing what your product does and is capable of doing, you also have to consider industry regulations and standards that may apply, too.
"A lot of industries here in the United States are not regulated by the federal, state, or local government, but the industries themselves do self-regulate," says Naylor. "Trade associations develop voluntary standards, which don't have the force of law, but it is good corporate responsibility to comply with voluntary safety standards that apply to your industry."
Additionally, Naylor says it may be your responsibility to consider foreseeable misuse. For example, car manufacturers account for the reality that some people speed when they design their product. She recommends completing a hazard analysis. That may be difficult if you're introducing a product that's never existed before, but it helps protect your customers and your business.
Product safety to-do list:
Research the federal, state, and local regulations that might apply to your product.
Contact trade associations to learn about voluntary standards.
You may also want to reach out to ASTM or the American National Standards Institute, organizations that assist industries in setting standards. You may be able to use their guidelines if your industry does not have any.
Perform a hazard analysis and document the process.
Write instructions and warnings based on the prior steps.
Bonus tip: "Just because you complied with a voluntary standard, and just because you complied with a federal regulation or a local or state regulation, doesn't make you immune from someone filing a lawsuit," says Naylor.
But general liability insurance can help. Make sure your policy includes product liability coverage, which can help pay for legal expenses when you're sued over the physical damage your product causes. Get more details on our product defect liability insurance page.
2. Make sure the price is right
Your next step is to set your prices. According to Laura Willett, a senior lecturer in accountancy at Bentley University, small business owners should take these five steps before they set prices.
Price setting to-do list:
Understand your product and write it down. Willett says, "You can't price what you haven't defined."
Do your homework. Willett recommends learning about the market, including who your competitors are and if there is room for one more provider. "It will directly impact the price that you can charge and the volume of business that you can expect," Willett says. "Too many competitors will generally drive down the price."
Find out what competitors are charging. What they charge for a similar product matters, but you might also want to find out about the perks that could impact their price so you can price competitively.
Avoid underpricing. "Business owners believe that charging a lower price than everyone else will give their product a competitive advantage, but this is a mistake," says Willett. "You run the risk of having consumers think that your product isn't worth much."
Avoid overpricing. According to Willett, "Unless you can prove that your product is worth the additional price, you will lose out on customers."
Underpricing is the harder to the two mistakes to fix, Willett notes. She recommends being honest and direct when you have to raise prices, and give current customers an option to change providers.
3. Bring your product to your target market
Getting the right product in the right package in front of the right eyes increases your chance of making the sale. One way to do this, according to Angie Weber, director of operations for the brand management and consulting firm tena.cious, is to create a perfect avatar of your customer.
She encourages small business owners to "ask any question that will let you get into their shoes. The more you can know about that person, the better you will be able to market to them."
Marketing to-do list:
Identify your ideal customer.
Name and package your product.
Select marketing channels (e.g., print, social media, and email).
Create buzz in the weeks leading up to your launch.
Compare quotes from trusted carriers with Insureon
Complete Insureon's easy online application today to compare quotes for general liability and other types of insurance from top-rated U.S. carriers. Once you find the right policy for your small business, you can begin coverage in less than 24 hours.