How to write a computer repair business plan
A comprehensive business plan is a crucial element of your computer repair company's path to success and can help you secure funding. Here's what to include when writing this mission-critical document.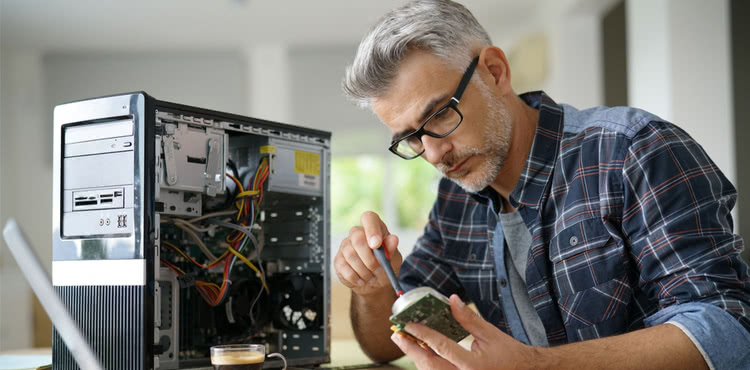 If you have a successful track record in the IT industry, you may have considered opening a computer repair shop. When starting a new company, one of the first things you should do is write a business plan that will build a solid foundation for your venture.
Why your computer repair company needs a business plan
A business plan summarizes your company's mission statement, competitive strategy, service offerings, budget, funding sources, marketing plans, and other key points. Think of a business plan as a snapshot of your company's current state and a road map for its future growth.
Writing a formal computer repair business plan helps convince banks and investors to lend you money to launch your company. It establishes you as a legitimate entrepreneur who has done the necessary market research and planning to succeed.
And since new businesses don't always launch smoothly, unexpected issues can force you to improvise. With a business plan in place, you will already have made most key decisions and will be better able to manage surprises.
Business plan formats: Traditional vs. lean startup
The U.S. Small Business Administration (SBA) offers information on a traditional business plan format and a lean startup format. The approach you take will largely depend on whether you need funding.
Traditional business plan format
The traditional format is comprehensive and requires a fair amount of work. Banks and other funders will want to see a traditional business plan before they loan your company money.
A traditional computer repair business plan includes:
an executive summary
a company description
a competitive market analysis
business structure and service offerings information
marketing and sales plans
financial projections
an appendix for any supporting documents
If your company seeks funding, you should also include details on how much money you need and how you will spend it over the next five years.
Lean startup business plan format
The lean startup format is a high-level business summary that offers a straightforward overview of your company.
A lean startup business plan is easier and faster to write than a traditional business plan. It offers readers an outline of your computer repair company in just a few pages. You might consider this format if you don't need funding, your business is relatively simple, or you plan to regularly revise the document.
The lean format should cover your company's:
key activities, partnerships, and resources
value proposition
target market
customer service plans and channels
costs and revenue streams
These business plans typically include charts and bullet points to help present information in an easily digestible format.
Key elements of a computer repair business plan
Your business plan's success will depend on the quality of your research. Whether you use a template or write a business plan from scratch, areas of focus should include:
Business structure
Your business plan should disclose the legal structure of your company: sole proprietorship, partnership (if you have two or more owners), limited liability company (LLC), or corporation (either S corp or C corp).
Sole proprietorships and partnerships are the easiest and cheapest business structures because they don't involve setting up a legal entity. But they do expose you to more financial risks if you are sued.
LLCs provide an extra layer of protection at a relatively affordable cost, while S or C corporations are even more secure but come with more administrative complexities and higher expenses. You may want to seek legal and financial advice when choosing a business structure.
You may also like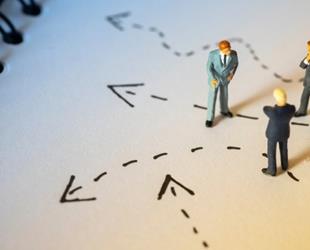 Sole proprietorship vs. LLC: What you need to know
A sole proprietorship is a business that's owned and operated by one person, while a limited liability company (LLC) can be formed by an individual or a group of entrepreneurs. Each has their own unique benefits as an effective business structure.
Market analysis
To succeed, your computer repair company must provide high-quality, reliable services that local customers need at competitive prices. Analyzing the local market will help you make these decisions with confidence.
Research other computer repair shops in your area – including both big-box electronics stores and smaller independent repair businesses – to find out what services they provide and how much they charge. Having comprehensive information will help you better identify market gaps and set your service offerings and prices.
Service offerings
Based on your analysis of the local computer repair market, you will ideally identify customer needs and service gaps that your business can fill. A typical computer repair shop might offer services such as:
hardware or software error diagnostics
laptop or desktop tune-ups, including disk defragmentation, registry cleaning, and software removal
virus and malware removal
computer wipes and operating system reinstallations
data recovery
As a computer repair company owner, you will be responsible for your customers' expensive equipment.
Identifying your ideal customer is an essential part of a business plan. Decide whether you want to offer services to consumers, small businesses, nonprofits, large corporations, or some combination of markets.
Use your technical abilities and skills to help further define your target market. For example, if you have experience working on computers used for multimedia projects, you might market your repair services to photographers and videographers.
As a computer repair company owner, you will be responsible for your customers' expensive equipment and should purchase the appropriate small business insurance policies to protect your business from unexpected events.
Like most small IT businesses, computer shops typically carry general liability insurance, which covers client property damage and injuries to third parties.
Errors and omissions insurance – also known as professional liability insurance – is also important, as it will help pay for lawsuit costs if a client sues you for unsatisfactory or incomplete work.
Funding sources
If you have sufficient savings, you may be able to bootstrap your computer repair company. But if you're like many entrepreneurs, you'll need to secure outside small business financing.
The SBA works with banks and business development groups to facilitate small business loans at affordable interest rates. You may also consider:
venture capitalists and angel investors
credit cards
friend and family loans
crowdfunding platforms such as Kickstarter and GoFundMe
borrowing against 401(k) plans
No matter your computer repair shop's funding sources, make sure to balance loans and anticipated cash flow so you don't fall behind on payments. Never borrow a sum that you can't comfortably repay.
Budget and financial statements
Even if you're comfortable working with spreadsheets, you may lack the expertise to collect and format the financial data that lenders require. To that end, consider hiring a financial adviser or accountant to create the following documents:
Startup cost exhibit. This includes all the funds you'll spend to get your business up and running.
Break-even analysis. This explains when your losses will end – and your profits will begin.
Income projection statement. This five-year forecast explains how much money your computer repair shop might initially lose before it starts to make a profit.
Detailed financial plan for the first year. This projects income and expenses for each month of your first year in business. Once you reach your second year in business, you can display financial data quarterly.
You might also include documents such as your personal tax returns, resumé, personal financial statement, reseller certificates, and other documents relevant to investors.
Business location
Starting a computer repair shop does not require a spacious office or extensive equipment. You can choose to work out of your home, open a retail store, rent space in an office building, or travel to customer offices.
Your physical location will depend on the scale of your business, your target customers, your projected workload, and your financial resources. Most experts recommend starting small. You can always move to a bigger location if your business expands.
If you lease a commercial office or retail location, you'll want to purchase commercial property insurance. This coverage protects your tools, computer diagnostic equipment, office furniture, and inventory against fire, theft, or other damage. You may be able to save money by bundling commercial property and general liability insurance as a business owner's policy.
Marketing strategy
Your computer repair business plan should include information on marketing assets and programs, including websites, social media profiles, email and direct mail marketing campaigns, print ads, and other promotional strategies.
As a technology services provider, your digital marketing materials must be sophisticated and able to reach prospects on their preferred devices. Consider hiring a search engine optimization (SEO) consultant to help potential clients easily locate your website and social media accounts with Google.
To further raise your business's visibility, you might also employ a content marketing strategy, in which you share computer repair tips on your websites, social media accounts, and blog.
Hiring employees
Depending on how quickly your business grows, you may eventually need to hire one or more computer repair technicians. Your business plan should include details about:
how you will advertise job openings
the interview process
computer repair tests you will give candidates
checking references
disciplinary and termination policies
Most states require businesses with employees to carry workers' compensation insurance, which pays for medical bills or lost wages if an employee suffers a job-related injury. Workers' comp policies also help cover court costs in the event of a lawsuit.
You may also like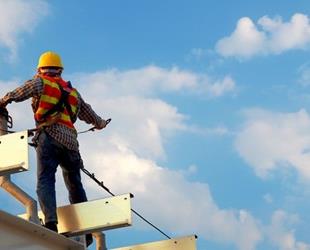 Your business might also consider cyber liability insurance, which protects you if a computer repair technician damages a customer's property in a way that causes a data breach. Many errors and omissions policies offer limited protection against cyber incidents, so ask your agent if your business needs this additional coverage.
Fine-tune your business plan
After you've drafted your business plan, be sure to thoroughly check the document for any spelling, punctuation, or grammar errors before you share it with potential funders. If your budget allows, you might hire a content professional to review your business plan or ask colleagues to read it and offer suggestions.
Developing a rock-solid computer repair business plan takes plenty of research, thought, and time, but the effort greatly increases your odds of securing funding, launching a successful company, and enjoying future growth.
Compare quotes from trusted carriers with Insureon
Complete Insureon's easy online application today to compare insurance quotes from top-rated U.S. carriers. Once you find the right policy for your small business, you can begin coverage in less than 24 hours.
You may also like