How to respond to a social media lawsuit at your business
Social media use can be hugely beneficial for your small business, but it comes with its own set of risks.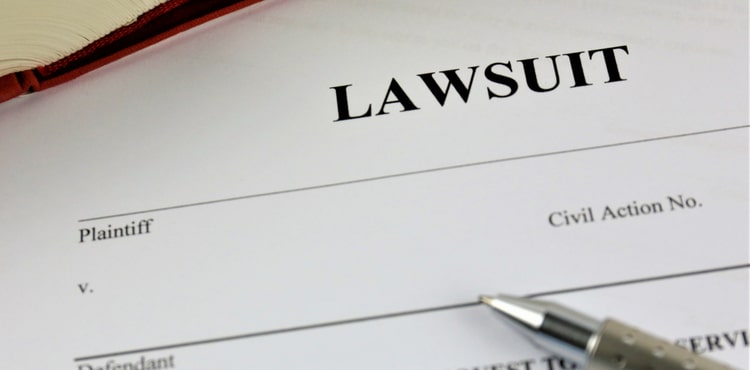 Social media can be a valuable tool for engaging with customers, building a community, and ultimately growing your small business. Going viral could be like striking gold for some businesses, especially if a social media influencer or celebrity shares your product or service.
However, social media also comes with unique risks, and a social media lawsuit is a real threat for anyone using Facebook, Twitter, Instagram, Pinterest, or another platform for commercial purposes.
What are common social media lawsuits against small businesses?
Being named in a social media lawsuit is a common risk for small businesses, but it's avoidable. Here are some examples of how businesses use social media in ways that might expose them to a lawsuit:
Using images and videos without permission
Image copyright infringement is rampant on social media, and it can sometimes be easy to forget rights issues that can land your business in court. Any image you use for social media or your website that you do not own must be licensed. That might sound daunting, but numerous online services offer low-cost options or free use with a Creative Commons license. When in doubt, ask whoever is listed on the photo credit for permission before using an image that you did not create.
Using music without permission
If you're producing video content or ads for social media, you must license the rights to any music you use as a soundtrack. Similar to photo services, several online platforms offer music licenses, ranging from low-cost background music to popular songs that could cost thousands of dollars to license.
Sharing images associated with your own brand
If a Facebook user tags your brand in a photo or post, that doesn't necessarily give you permission to use that person's photo. Even if it's a customer photo used as part of your social media strategy, if the person thinks you are profiting from the image, you could end up in court and be forced to pay for damages. Bottom line: It's important that you get permission to use any images or videos with people interacting with your brand, including employees.
Sharing people's faces
Generally, if you're out in a public place, you have no right to privacy. However, that doesn't mean that photos or videos taken in public places can be shared for commercial purposes. If you take a photo in a crowd, it's a best practice to get written permission from each person whose face is pictured if you're going to share the photo on your social networks for commercial purposes.
Reputational harm claims in social media lawsuits
You could be named in a social media lawsuit for allegedly damaging someone's reputation. You've probably heard libel, defamation, and slander used somewhat interchangeably. Both slander and libel are related to defamation, but slander is spoken, and libel is written (or published).
If someone files a social media lawsuit against your company that alleges reputational harm, it's going to be about libel because social media, by nature, is published content. This would include any digital statement – including text, audio, and video – presented online.
What to do when you're sued for social media advertising injuries
Even if you believe a lawsuit against your business is frivolous or without merit, you still need to act fast to resolve it.
If you are named in a social media lawsuit, act quickly to respond to the allegations. Outline all of your defenses and counterclaims. You don't want the proceedings to take longer than necessary.
Ask your attorney to move for summary judgment. If there are a small number of specific claims, or if the case really is without merit, a summary judgment will swiftly resolve the issue.
Ask your legal counsel how (and if) you should respond. If you are named in a social media lawsuit, see what's already being said online and in your community, but don't engage in any response until you've received advice from your legal counsel. Additional statements could be used against you in court. When you do respond, be as transparent as possible with employees, customers, shareholders, and your community.
Commercial insurance for social media lawsuits
Advertising injury protections included with most general liability insurance policies can cover legal defense fees, settlements, judgments, and other court-related expenses related to social media lawsuits for most professions.
Some professionals with more exposure to libel or advertising injury risks might need professional liability insurance to cover social media lawsuit expenses. Professions that would typically need this coverage instead of general liability include writers, bloggers, and social media influencers.
Compare quotes from trusted carriers with Insureon
Complete Insureon's easy online application today to compare insurance quotes from top-rated U.S. carriers. Once you find the right policy for your small business, you can begin coverage in less than 24 hours.