Social media marketing tips for small business: Cut your advertising injury exposure
Social media can help your business reach customers online, but it can also open you up to new liabilities. If social media is part of your marketing strategy (and it definitely should be), it's best to understand the risks and learn how to protect your business.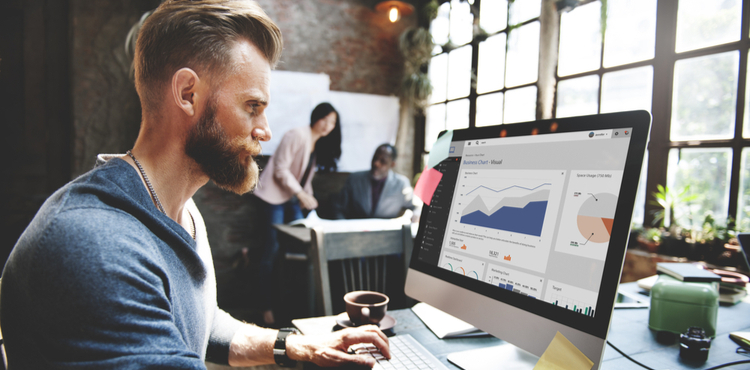 When you want to generate leads, connect with prospective customers and clients, and reinforce your brand's identity, marketing through social media is an effective and low-cost route. But you run the risk of being sued for a number of advertising missteps if you're not careful.
For instance, say you want to use a photo of an Olympic athlete to promote your products or services. The celebrity could sue you for using their image without their permission. The same could happen with customer-generated photos of themselves sporting your business's gear. If you lift those photos from Instagram and use them in a print advertising campaign, you could be sued for misappropriation or copyright violations. (Read more about that matter in "Can businesses use customer images on social media?")
So how can you reap the benefits of social network marketing without these pesky liabilities threatening your bottom line? Take these tips to heart when mapping out your strategy.
Tips for reducing social media marketing risks
When building out your social media marketing plan, remember that advertising injuries can arise from posts on your small business's profile, your personal profile, or your employees' profiles under the right circumstances. Your best line of defense is to understand your risks and proceed with caution. Here are some ideas that can help mitigate your risks and ensure your business thrives online:
Create a social media policy for your small business
Your employees should understand the risks of social media use before they post on behalf of your business. To keep everyone informed and on the same page about what they should and shouldn't do online, you'll need to put together a social media policy.
Your social media policy should include:
An outline what is and isn't acceptable to publish online
Definitions and examples of social media violations, such as libel, slander, copyright infringement, privacy invasion / harassment, and misappropriation of someone's image
An explanation of what professional online behavior entails
A ban on comments about the company or its employees that don't represent its values, even if employees are posting via their private social media accounts after work hours
A prohibition of defamatory posts about your company
Consider incorporating your social media policy into your employees' training to ensure they understand the material.
Carry adequate advertising liability coverage
Though small business insurance can't prevent a social media-related lawsuit from happening, it can give you the financial tools that will help your business survive a costly court battle. (To get an idea about just how much advertising injuries can cost a small business owner, check out, "How commercial general liability insurance can protect you from an $82,630 tweet.")
To spare your business the high cost of litigation, we recommend carrying:
The good thing about these policies is that they both protect your business in myriad other ways, too. For example, GL also protects your business from lawsuits over physical injuries that happen on your commercial premises. EPLI steps in when discrimination and harassment happen in your physical workplace, too.
When in doubt, ask for permission
It's easy to forget that all's not fair in love and social media. If you post someone else's photos on your business's profile, you run the risk of copyright infringement or misappropriation claims. That's why you should always get permission from the copyright holder or the individual before you use or post:
A photo, article, or other work that may be copyright-protected
An image of someone else
Someone else's name or words (e.g., a client's testimonial)
Learn more about the advertising injuries you should be aware of in the post "Social media and business risk: Slander, libel, invasion of privacy, and copyright infringement."
Think before you Tweet
It's true – what you publish on Twitter, Facebook, or any other social media site can result in a libel or slander claim against your business, so long as what you said was false and damaged the person's reputation. Avoid these allegations by:
Proofreading each post before it's made public
Not writing or saying untrue things about another person in a public space
Fact checking
Handling inflammatory remarks aimed at your business in a professional, respectful manner
Never publishing something that could be misconstrued as defamatory or derogatory
Never publishing someone else's private information
When in doubt about whether a post is offensive or not, err on the side of caution and keep it to yourself.
Compare quotes from trusted carriers with Insureon
Complete Insureon's easy online application today to compare insurance quotes from top-rated U.S. carriers. Once you find the right policy for your small business, you can begin coverage in less than 24 hours.