How commercial general liability insurance can protect you from an $82,630 tweet
The legal cost of a libel lawsuit can add up quickly, even if the court ultimately decides in your favor. Protect your business from accusations of libel, as well as other social media lawsuits, with a commercial general liability insurance plan.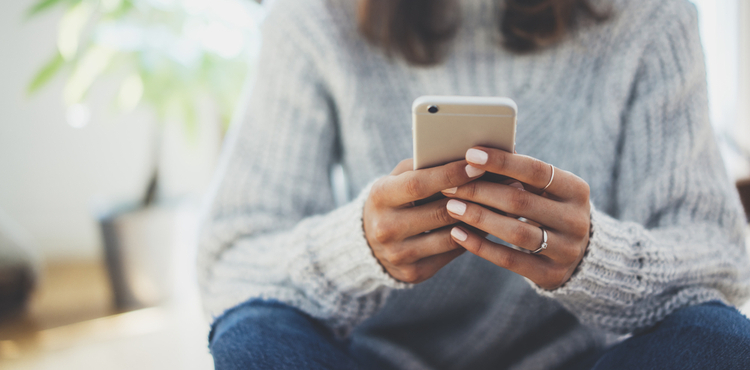 A British freelance transcriber received an early Christmas present last month when one of her clients decided to drop the $82,630 lawsuit it had brought against her. The Index on Censorship reported that in October 2012, the freelancer criticized her Qatar-based client's payment methods via Twitter, prompting the head of the company to sue her for libel.
Although the case was dropped (allegedly because the out-of-country client did not want to pay the British court's security fee), this story illustrates that small business owners – no matter how modest their operations – can face major lawsuits the same way any other business owner can.
Fortunately, commercial general liability insurance can protect small-business owners from claims relating to personal injuries, including libel.
How does commercial general liability insurance protect against libel?
Commercial general liability insurance is a type of small business insurance commonly associated with claims of physical damages, like when someone hurts themselves on your business's property. In fact, general liability Insurance is so often associated with business-premises injuries that it's often referred to as "slip and fall" insurance.
But general liability insurance can also protect your business from third-party claims of non-physical damages. These are often referred to as "personal injuries" and include incidents such as:
Libel i.e., your business writes or publishes something that someone claims damages their reputation
Slander i.e., your business says something that someone claims damages their reputation
Privacy invasion i.e., your business uses someone's image in an advertising campaign without proper permission, for example
Advertising injury i.e., your business plagiarizes another business's advertising, even if accidentally
Copyright or brand infringement i.e., your business has been profiting by using a name that has already been trademarked, for example
It's important for small-business owners to realize that these cases can be brought against you whether the alleged transgression was intentional or not. In the case of the British freelancer, the case could be made that she was simply airing her grievances via her right to free speech.
But unfortunately, even claims that never go to court still cost businesses money. Between the time that the freelancer's client filed the lawsuit against her and the time it dropped the suit, she had to hire a lawyer and pay fees for that lawyer to respond to the charges and make preparations for trial. Lawyer's bills aren't cheap, but general liability insurance helps pay for legal counsel, as well as any settlements – even if you never go to court.
That's good news – even if a case against you is dropped, it's unlikely that your lawyer will dismiss your legal bills.
How small businesses can avoid social media defamation cases
Social media is undoubtedly an easy, cost-effective way for small businesses to reach out to the public and brand themselves. But as we've seen, it also opens the door for a variety of different legal exposures, including libel.
As it concerns social media, libel law is still a bit fuzzy. And while the U.S. Supreme Court has given social media the same kind of First Amendment protections as the mainstream media, there are limits to those protections. Sometimes the level of protection can vary depending on the forum in which the alleged defamation took place.
Even when a wayward comment doesn't result in a lawsuit, your online followers may hold your business publicly accountable for your or your employee's words, which can ultimately hurt business.
So how can you avoid accidentally committing online defamation? Adrianos Facchetti, an Internet defamation lawyer and author of the California Defamation Law Blog, offers a number of tips for avoiding Twitter lawsuits, which are summarized below:
Use the "Golden Rule"
Facchetti's first tip stresses that if you don't have anything nice to tweet about, then don't tweet anything at all.
Don't match negativity with negativity
Facchetti recommends taking some time to "blow off steam" after receiving an ugly tweet from a social media user in order to avoid publically responding with what he calls "Twitter Rage."
Understand what an "opinion" is
Sometimes businesses stray from strictly industry tweets in order to comment on a public issue. This is particularly true for people like freelancers, whose public and professional online image may be one and the same. "Opinions" are protected under the First Amendment, but Facchetti cautions that there is a big difference between an "opinion" and a "provably false assertion."
Also remember that you may be held responsible for libelous posts your employees publish. Make sure that anyone and everyone involved with your business's social media presence understands the threat and severity of libel lawsuits.
Compare quotes from trusted carriers with Insureon
Complete Insureon's easy online application today to compare insurance quotes from top-rated U.S. carriers. Once you find the right policy for your small business, you can begin coverage in less than 24 hours.