How small business owners can prevent employee discrimination lawsuits
The best way to protect your business is to ensure that your employees don't face harassment or discrimination at the workplace.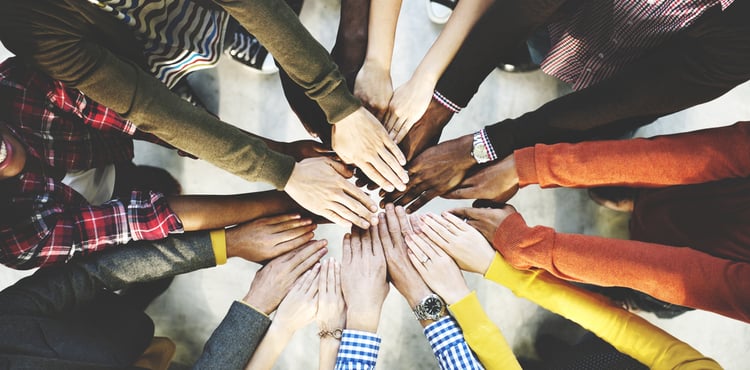 As a small business owner, you've put a lot of time and energy into growing your business. The last thing you want is to derail all your hard work when it's time to hire employees.
Say, for instance, you start interviewing prospective candidates to work for your pet-grooming business. During an interview, you and your potential hire discuss favorite dog breeds (Pomeranians, always), but as the discussion goes on, you mention how excited you are to have young people working for your business. When that prospective candidate (who just so happens to be over 40) doesn't get the job, they decide to sue your business for age discrimination.
As we mentioned in "Employment discrimination lawsuits: case studies," the costs of illegal discrimination and harassment lawsuits can be ghastly. That's why it's important to take every measure to ensure you treat employees equally – especially when they belong to a protected class (women, people with disabilities, minorities, religious groups, individuals over age 40, etc.).
Best practices for creating a discrimination- and harassment-free workplace
To help your business avoid a costly and reputation-damaging employment lawsuit, here are some tips that can help you adhere to Equal Employment Opportunity laws when hiring, firing, managing, and promoting employees:
Understand Equal Employment Opportunity laws and follow them
There are several federal laws that govern discrimination and harassment in the workplace. Though federal regulations typically only kick in when a business has 15 or more employees, your state's EEO laws may be designed to include microbusinesses. For instance, by 2015, Colorado's state laws make it legal for employees to sue businesses with only one employee for discrimination. Be sure to brush up on your state and federal employment laws and follow the rules.
Acquaint yourself with the term "protected classes"
Discrimination takes many forms and the laws are built to cover an array of groups that have been systematically disenfranchised in our country's young history. Currently, there are federal laws in place to ensure these groups get a fair shake in the workplace. So, when hiring, promoting, and terminating employees, take special care that you are making these decisions based on objective criteria – not the fact that the individual is pregnant; belongs to a certain religious sect, race, or nationality; or has a physical or mental disability. Note that some states consider homosexual or transgendered individuals as protected classes, too. For more information, read "Small business owners and employee rights."
Be careful when writing your job listings and conducting interviews
In job ads, avoid gender-specific descriptions (e.g., "handyman" or "counter girl"). A passed-up candidate could use the ad as evidence of discriminatory practices. Also, there are certain questions you can't ask employees. For instance, you can't ask their age, and you can't ask any questions that might inadvertently unearth this information (e.g., "When did you graduate?").
Pay your employees for every minute they work
If you expect employees to perform "informal" work off the clock, you open your business to employment practices liability lawsuits. Add in the fact that an employee belongs to a protected class, and you have the makings of real legal trouble. For instance, an African American employee might insist they were asked to work off the clock, but others weren't. Remember, unpaid work is illegal, and even if the employee works off the clock of their own volition, you still have to pay for their time.
Be careful when devising your policies
Perhaps you want all your employees to wear certain attire to promote brand awareness and culture. But these practices can get you in trouble if you decide to, say, ban employees from wearing headscarves. Sikhs and Muslims could sue you for religious discrimination, as Abercrombie & Fitch learned. According to The Washington Post, Abercrombie fired Hani Khan for wearing her hijab to work. The clothing company ended up paying her $48,000 after she sued for it for religious discrimination.
Make decisions based on an employee's qualifications – nothing else
It may be tempting to give raises to the employees you've known forever, but preferential treatment of any kind can trigger lawsuits. Be sure you always base salaries on market demands. For example, two people with the same qualifications doing the same work should be paid about the same. You do have wiggle room when it comes to performance, but be sure you have documented criteria for how you consistently judge performances. And remember, if you give a performance evaluation to one employee, you should give them to all employees. Similarly, if you decide to let an employee go, there should be documented reasoning for your decision. For more ways to handle an employee dismissal, check out "The small business guide to avoiding discrimination charges when firing employees."
Create a system where employees can quickly report issues
One way to prevent discrimination and harassment claims is to intervene before an issue becomes untenable. Be sure that you train employees on how to report workplace harassment issues, and let them know that they can't be retaliated against for raising these concerns. Ensure your management members understand that they must respond quickly to these notices and that they must be supportive of the employee who brings the complaint.
Document like your business depends on it
By now you might notice a theme in these tips: you must keep thorough and accurate documentation of your workplace practices. That way you can defend your business if it's sued for violating EEO laws. Your documents should illustrate that your hiring, promotion, demotion, and firing decisions have been based on objective and consistent criteria.
Train your employees on anti-discrimination policies
To create your workplace anti-harassment and discrimination policies, enlist the help of a lawyer with experience in EEO laws. Once completed, this handbook should be given to each employee as soon as they're hired. Ensure all managers and employees undergo discrimination and harassment training, and require them to sign a form affirming they understood it. You might also consider posting your policy in the workplace so all employees can see it.
Be consistent
If you want to give a potential hire a pre-employment screening test, you must administer it to all candidates. Same goes for performance evaluations and reviews. The goal is to be fair and unbiased in every decision you or your managers make about your staff.
Of course, even your best-laid plans may not circumvent an employment discrimination lawsuit. That's why small business owners should always have a fail-safe in place, such as employment practices liability insurance. This policy pays for litigation costs, including attorney's fees, settlements or judgments, and other court costs.
Even if your business isn't ultimately liable for the discrimination charges brought against it, your EPLI policy will cover your legal defense costs. To learn more about the coverage, read "Do small businesses need employment practices liability insurance?"
Compare quotes from trusted carriers with Insureon
Complete Insureon's easy online application today to compare insurance quotes from top-rated U.S. carriers. Once you find the right policy for your small business, you can begin coverage in less than 24 hours.