Lawn care business tips: Manage the busy season
If you own a lawn care or landscaping business, preparation for the busy season can help you reduce costs and maximize your profits.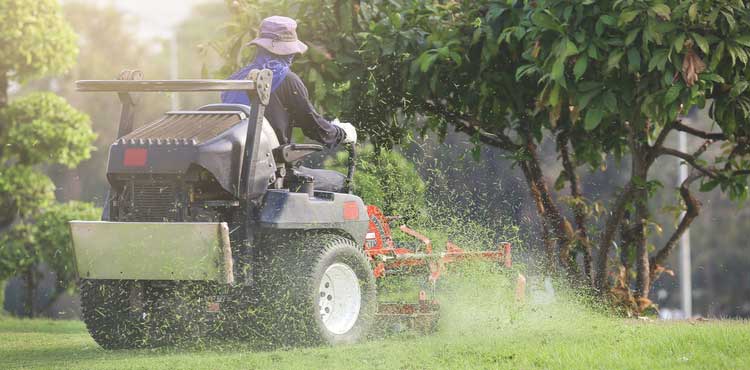 With the start of spring, the lawn care and landscaping season is officially upon us. If you own a lawn care or landscaping business, chances are you're either gearing up for the busy season or you've already started working longer hours.
Whether you're brand new to the industry or a veteran with several decades under your belt, now is a great time to set yourself up for financial success this year and beyond.
Business tips for lawn care and landscaping professionals
Here are some strategies you can implement this season to help ensure steady profits in the coming months and years.
Mind the map
Plan your daily and weekly route strategically to minimize the miles you drive. This will save you money on gas and time in the car.
Factor hidden costs into your prices
If you've never set prices for landscaping or lawn care work, it's important to remember to factor in more than the time you spend actually mowing and hedging. The cost of gas, equipment maintenance, and liability insurance also affect what you should charge. What's more, you need to consider the time you spend on billing, advertising, and paperwork when counting how many hours you work.
Track everything
During the rush season, you may not have time to crunch a lot of numbers or make growth plans, but that's OK. Keep track of your advertising, workflow, customer base, route, and more. During the slower winter months, you can look at the data you gathered and find ways to make your landscaping operation more efficient next season.
Strengthen your business with help from partners
Family, friends, and existing clients are great resources for finding new clients. Don't be shy about encouraging them to spread the word about the lawn care or landscaping services you offer, or about giving them your business card to pass out. You might even benefit from partnering with another landscaping business in town: by ordering equipment parts in bulk, you could both save money.
Use work time to multitask
While you may be a master at lawn care, you probably have plenty to learn about running a business. Boost your business savvy by listening to business audio books while you work.
Advertise wisely
A simple (and free) blog can provide you an around-the-clock way to share information about your business with clients. Whether you choose to go online or rely on more traditional advertising methods, be sure to keep track of the results so you know how your investment pays off: ask every client you serve how he or she heard about you.
Compare quotes from trusted carriers with Insureon
Complete Insureon's easy online application today to compare insurance quotes for your lawn care business from top-rated U.S. carriers. Once you find the right policy for your small business, you can begin coverage in less than 24 hours.