How to start an app business without a technical background
Don't let your lack of technical skill or experience stand between you and creating the app of your dreams. Follow this advice to start an app business without a technical background.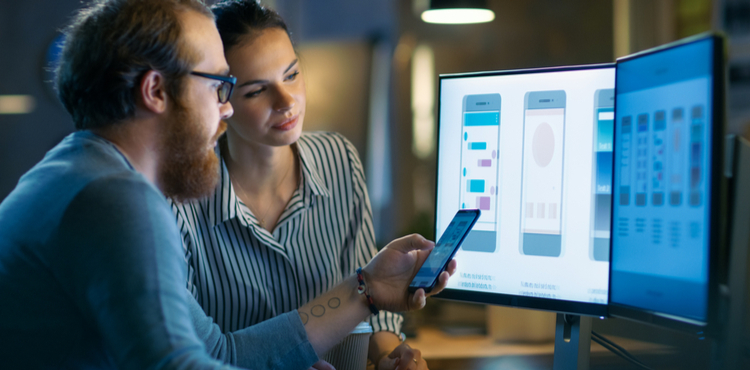 You have a brilliant idea for a mobile app, but there's just one problem – you don't have a technical background. However, you can still start an app business, even if you don't have programming and design skills.
In fact, many successful tech companies were started by nontechnical individuals, including:
Alibaba founder Jack Ma is a former English teacher.
Pinterest co-founder Evan Sharp studied history and architecture in college.
Tim Westergren, who founded the Pandora music service, started his career as a musician and sound engineer.
Tim Chen, who founded NerdWallet, first worked as a hedge fund equity analyst.
The following tips explain how to start an app business even if you're not a techie.
Find a tech partner
The first action you should take is to look for a partner with the requisite technical knowledge and skills who can work with you as a technical co-founder. Look for several partners initially, rather than just one, and work with each of them for a while to make sure they are a good fit for your work habits and business strategies. Assign them small projects to determine how well you work together.
If you work well with one individual on the first project, assign another. If you discover a candidate isn't working out, then move on to the next. While technical skills are important, your company will suffer if you select a partner who doesn't fit with your vision. You can find suitable candidates through LinkedIn, on technical forums, at Meetups, as well as on websites, such as Founder2be and FounderDating. You could even post an ad on Craigslist.
When you approach a potential co-founder, you need to outline the reasons he or she should work with you rather than with another individual.
That means you have to prove your worth by explaining how you can grow and then sell your idea. Show them that you understand the problem your app will solve and the users who will likely download it. Attracting a technical co-founder will be easier if you can demonstrate firsthand knowledge of the problem.
If there are existing solutions to the problem, demonstrate what will differentiate your app. And even though you're likely not designing your app, you should be able to articulate what the design will include.
Outsource to an app development firm
If you don't want to bring a co-founder onboard, another option is to outsource the development of your app to an app development company. With an agency, you'll typically be assigned a team and a project manager who will work with you throughout the process. You'll still play a key role throughout the development stages, providing feedback, testing, and offering suggestions. However, you won't be required to take on a management role as the agency will already have managers in place.
Do some research
Even though you may not have the technical skills to develop your app, you should still be able to explain to the developers the type of work they need to do. That means you should do some brief research on various programming languages, such as Java, PHP, Python, etc. As the business owner, you should at least know what these programming languages do, how they work, and how they're different from one another.
Try DIY tools
A number of do-it-yourself tools can help you develop your mobile app from scratch without requiring you to write any code, including Configure.IT, Appy Pie, and Thunkable. With these DIY tools, you can develop, manage, and test your app. These app development tools are feasible options if you don't have the funding to hire an application development agency or bring on a co-founder.
Don't forget mobile app development insurance
Building a mobile application with no programming or tech background can be done, but it takes a lot of planning, analysis, and patience. Whether you develop applications for iPhones or Android devices, your apps could be downloaded on thousands of mobile phones and tablets. That's why you need to protect your company and your hard work with mobile app developer insurance.
Mobile app developer insurance protects against lawsuits over errors in code, missed deadlines, and other incidents or injuries that could cause a setback.
For example, cyber liability insurance will help cover expenses related to a cyberattack in the event a hacker breaches an app that you developed. Technology errors and omissions (E&O) insurance can help protect you if the client sues over an error or a missed deadline that causes financial harm.
Compare quotes from trusted carriers with Insureon
Complete Insureon's easy online application today to compare business insurance quotes from top-rated U.S. carriers. Once you find the right policy, you can get coverage in less than 24 hours.