How to respond to customer complaints at your restaurant
Good food and happy customers are the key to success for any restaurant. That's why knowing how to handle customer complaints and deal with angry customers is integral to running a successful restaurant.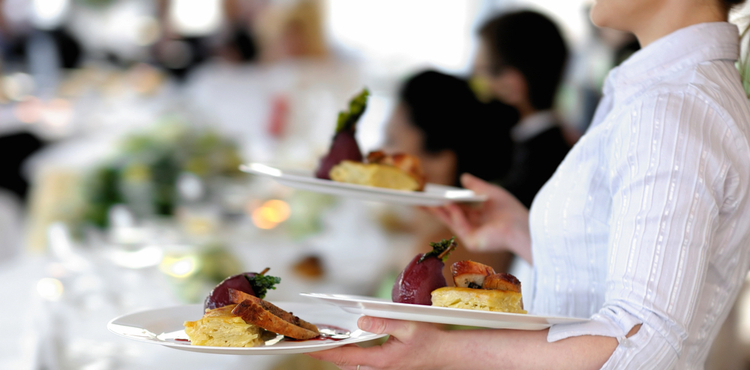 A restaurant's customer service strategy can make or break a business, especially in the age of social media and online reviews. Negative comments can cause permanent damage to a restaurant's reputation. Knowing how to handle customer complaints can help ensure feedback for your restaurant stays positive while also attracting a steady stream of repeat customers.
So how should restaurant owners respond to an angry customer? This guide will cover common customer complaints, as well as tips on how to resolve situations and keep them from escalating.
Examples of customer complaints in restaurants
There will always be customers who simply can't be pleased, no matter what you do. But in general, an attentive staff member should be able to resolve customer service issues as they arise. To prepare your employees for handling customer complaints, let's take a look at some common situations that can lead to angry customers:
Employees who can't answer questions
It can be irritating for customers when an employee doesn't know the answer to a basic question – whether it's the ingredients in your restaurant's signature dish or how much it costs to rent the banquet room for a special event. When customers ask staff members a question, they expect them to know the answer, or at least be willing and able to track down someone who does.
To help minimize the potential for these kinds of complaints, make sure employees who work directly with customers understand the products and services they're selling (including ingredient lists, nutrition facts, allergens, pricing, etc.) and where to find help if they can't answer a customer's question (e.g., asking the chef, consulting company literature, etc.).
If the issue is more serious, such as a customer who becomes sickened by food eaten at your restaurant, a staff member may not be able to smooth things over, especially if the customer decides to sue. In cases like that, restaurant owners will want to turn to their product liability insurance, which can pay for legal expenses if customers sue over a product they claim caused them harm.
Rude employees
It's obvious that a rude employee can lead to customer service complaints. What's less obvious is what some might consider rude. For instance, a server may not be aware that using abrupt sentences or an aloof tone of voice could potentially be seen as abrasive by a customer.
To prevent these types of complaints, educate your employees on how to communicate clearly and effectively, actively listen to customers, and exhibit positive body language during customer interactions.
Also, make sure a manager or another employee with decision-making power is available throughout the business day. That way, if an angry customer asks to speak with a supervisor, your staff can alert the person in charge.
Inaccurate or incomplete contact information
If customers can't figure out how to contact your restaurant, you have a potential recipe for dissatisfaction – not to mention missed business. To avoid alienating potential customers, keep your website updated and in working order; clearly display your restaurant's contact information, including phone number, physical address and email address, on your website, menus, and social media sites; and post your hours of operation on your front door, website, and social media accounts.
If your hours change seasonally, make sure this is clearly posted. For example, you don't want a party of 10 to show up for Sunday dinner, only to discover your restaurant is closed for January.
Five steps for handling complaints
When customers complain, don't leave them in limbo. Unresolved issues rarely go away and frequently resurface in the form of a negative online review.
The way your business handles customer complaints can determine whether the problem is resolved or escalates. Every situation is different. As a general rule, listening to customers, being sympathetic to their position, and offering a speedy resolution can make all the difference.
Step 1: Listen
When a customer complains, make sure your employees allow the customer to feel heard. This includes focusing undivided attention on the dissatisfied customer, letting the customer voice a complaint without interruption, and listening to what the customer says.
Jotting down notes during the conversation can help your employees retain information for future reference and let the customer know that the complaint is being taken seriously.
Step 2: Respond
If the customer's complaint is that the dinner was cold and the waiter was inattentive, your employee should apologize for the problem without making excuses, express sympathy for the customer's situation, and assure the customer that the complaint will be addressed immediately.
As always, a friendly and calm attitude can keep the situation from spiraling out of control.
Step 3: Offer solutions
Train your employees to ask the customer what they can do to fix the situation. Give your employees the ability to offer basic solutions, such as a replacement meal, free dessert, or a discount on a future visit.
Make sure your employees understand what they can and can't do to resolve a customer complaint. Otherwise, they could accidentally make the situation worse by offering a solution they can't deliver.
Step 4: Go above and beyond
"Under promise and over deliver" is a common business strategy that helps create satisfied customers. Essentially, it means you set your customers' expectations below what you can achieve, and then wow them by exceeding their expectations.
So after the disgruntled customer has agreed to a proposed solution, throw in an extra perk, such as a discount on the day's meal or a gift certificate for a future meal.
Also, ask if there is anything else you can do to improve the customer's experience now, or in the future.
Step 5: Learn
This final step is perhaps the hardest. It's easy to write off a customer as impossible to please. It's much more difficult to reflect on areas where your business may be failing customers, and figure out what you can do to improve.
By treating a customer complaint as a learning experience, you can potentially reduce future problems by implementing operational changes to prevent similar problems from recurring, training employees on how to properly handle a complaint, and making employees aware of when they should handle a situation themselves and when they should request a manager's involvement.
Customer complaints can be tough to hear, but as long as you use each one as an opportunity to improve your business, they can actually help you in the long run.
Additional considerations
While many of the above tips can apply to any customer service industry, restaurant owners have additional responsibilities to ensure customers are satisfied and informed. To fulfill these responsibilities:
List prices for all menu items. You don't want customers to be blindsided when they get the check. For specials that aren't listed on the menu, make sure the server states the price after the offer is described.
Spell out gratuity expectations. Does your business automatically add an 18% tip to customers' bills? Does your establishment not accept tips? Clearly state your policy in places where your customers will see it, such as the menu or at the register.
Draw attention to potential allergens and dietary concerns. Clearly note on menus which items contain allergens such as peanuts, shellfish, and dairy. If certain items can be prepared gluten-free, vegetarian, or vegan, denote these options and their pricing as well.
Make nutritional information available. Consider creating nutritional fact sheets for your establishment's staple dishes. Highlight healthy, low-calorie options on your menu.
State your alcohol service policy. If there are any special alcohol policies at your restaurant, make sure guests are aware. For example, if you allow patrons to bring their own alcohol, clearly state on the menus and signage if there is a corkage fee. Stating that customers can be denied service at the server's discretion can help prevent a potential showdown between an inebriated guest and a member of your staff. Liquor liability insurance can also help protect your restaurant from the actions of guests who've consumed too much alcohol.
By providing this type of information up front, you are more likely to have satisfied customers than disgruntled ones.
Small business insurance for food businesses: When handling customer complaints isn't enough
Mistakes are inevitable. And unfortunately, sometimes they have consequences that a free meal or a discount simply won't fix. For example, a customer may have a serious medical reaction to a dish prepared with peanut oil, or a diner might suffer a severe burn from a piping hot pan of fajitas.
Restaurant insurance is your last line of defense when these unexpected events occur and your restaurant is sued for damages. The right coverage can protect your bottom line by covering the high cost of attorney's fees and court-ordered compensation.
Compare quotes from trusted carriers with Insureon
Complete Insureon's easy online application today to compare insurance quotes from top-rated U.S. carriers. Once you find the right policy for your small business, you can begin coverage in less than 24 hours.