How architect budget overruns can lead to lawsuits
Some investors aren't just disappointed when the cost of a building project exceeds your estimate, they actually sue. And, if your professional advice led them to believe the project would cost less, they might have a case against you.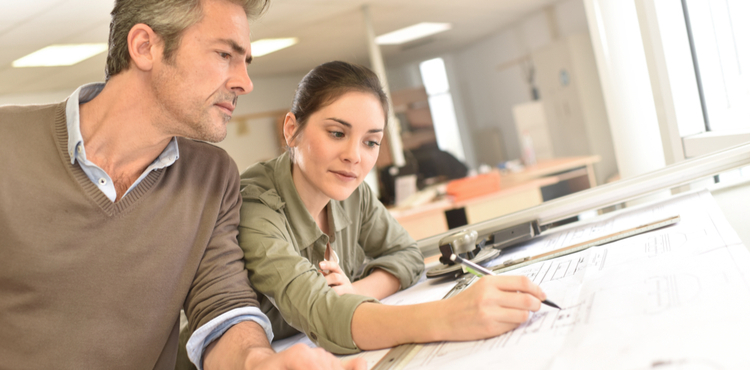 Ballooning budgets are a challenge for any business. But when your client thinks your plans are the cause, it can have serious repercussions for your architecture firm.
That's exactly the lesson the architecture firm Sixthriver is learning. A report from the newspaper Austin American-Statesman notes a hotel developer is suing the Texas-based firm for allegedly providing "defective and valueless plans." According to the article, the developer claims all of the resulting general contractor bids exceeded the project's $8.1 million budget by 60% to 70%.
Whether Sixthriver made a mistake or not, the owners are still spending time on a lawsuit that could be spent on projects. Let's take a look at some ways you can minimize the chance of your firm facing a similar problem.
What kind of budget overruns can an architecture firm be liable for?
Cost overruns are a common issue for architecture firms. Sometimes these budget increases aren't the architect's fault, such as when a client changes their mind after the initial blueprints have been submitted. But you may be responsible if your professional advice is the source of the overrun. That could happen if you make a mistake in your:
Preliminary evaluation
Design
Construction cost estimates
Ultimately, it doesn't matter if an out-of-control budget is your fault or not. You can still be sued.
Protect your firm with architecture professional liability insurance
Whether they are legitimate or frivolous, lawsuits are expensive. Purchasing professional liability insurance helps protect your finances if a client accuses you of:
Missing deadlines
Failing to deliver services
Going over budget
If a disgruntled client sues you, your professional liability insurance can pay for your legal costs.
An ounce of prevention beats a lawsuit
Even though your architect professional liability insurance may pay if you're caught in a legal snafu, it's far better to avoid a trip to court. While there may be circumstances that are beyond your control, you can minimize the chance of a lawsuit by taking these steps:
Ask the client what they want. This may seem obvious, but many contracts begin without a clear understanding of either side's expectations. It's up to you to dig until you know what they want and put it in the contract.
Get someone to check your work. Run your estimates past a trusted colleague. Their fresh eyes may catch what you missed.
Provide timelines for deliverables. When drawing up contracts, include dates for certain actions to be completed. Make it clear that the budget may increase if deadlines aren't met. Be sure to state that your firm won't be held responsible if delays are outside of your control.
Use change orders. Make sure any change to the initial plan is in writing. These documented modifications can help support your defense if you end up in court.
Schedule regular check-ins. Infrequent communication makes it easy for a client relationship to break down, so schedule a weekly in-person meeting or a phone call to keep everyone on the same page.
Despite your best efforts, your architecture firm can still face a lawsuit. That's why it's smart to follow best practices and protect your firm with the appropriate insurance.
Compare quotes from trusted carriers with Insureon
Complete Insureon's easy online application today to compare quotes for professional liability and other kinds of business insurance from top-rated U.S. carriers. Once you find the right policy, you can get coverage in less than 24 hours.