Are you liable for your employees' social media blunders?
Even with the most thorough social media policy in place at work, there are times when employees make blunders on their personal or professional accounts. Here's what you need to know about when your company can be held liable for these mistakes, as well as the types of insurance that will protect you.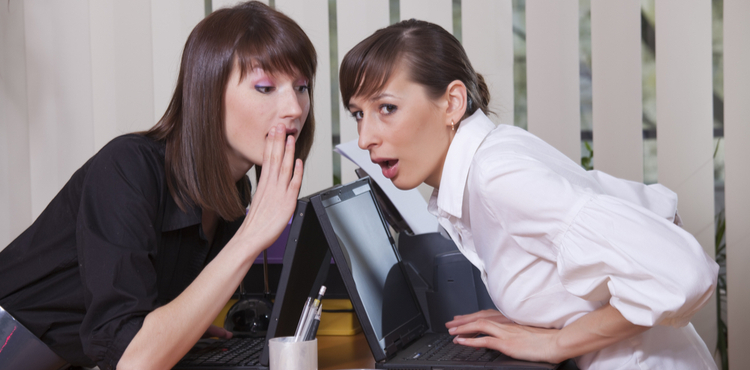 It makes sense that you'd want to get your employees in on your business's social media marketing strategy. You may even dedicate a single person to manage all your business's social media accounts in an effort to give your brand a consistent voice and online presence. But where there is open communication and a broad audience, there is the potential for PR meltdowns, unprofessional behavior, and advertising injuries.
And even if you're the only person who handles your company's social media accounts, you can never be certain that you won't run into liabilities in more indirect ways. For example, if you write disparaging remarks about your competition on your personal social media profile, there are some instances where your business could still be sued for the transgression. Similarly, if your employee uses their personal profile to harass other employees online, your business could be held responsible for that behavior, too.
Of course, social media is too valuable a marketing tool to surrender. But while maintaining an active social media presence, it pays to be safe. Here, we'll examine a few scenarios that can land your business in the middle of a legal battle as well as some ways to mitigate risks (and boost productivity!).
Personal accounts and social media lawsuits
When your employees use social media for marketing, networking, or personal use, your business could still be on the line for the damages they cause. For example, say your employee uses their personal Twitter account to sound off about a competitor. Even if they anonymously disparage a brand or company online, there's always the chance that they will be discovered as your company's employee. And that commercial entity could decide to sue your business for the defamation your employee caused.
And the risks aren't limited to libel claims. Say, for instance, your employees interact with each other outside of work on their personal social media accounts or in the comments section of a blog. If one employee harasses another – even after work hours on their personal social networking accounts – your business could be liable for the cyber harassment claim.
That's what happened in the case of Espinoza v. County of Orange. The California Court of Appeals upheld a $1.6 million verdict against an employer who didn't intervene when their employees were cyber-harassing a colleague in the comments section of a blog. The harassed employee reported the online incident, and the supervisor failed to take action against the perpetrators, asserting that it wasn't the company's responsibility.
But the courts disagreed. The case illustrates how an online situation that happens after regular work hours on personal accounts can still become your business's legal and financial responsibility.
Protecting your business online and off the clock
The good news is that when you or your employees do make social media mistakes on private profiles and your business is held liable, the appropriate small business insurance policies can cover the litigation costs.
For instance, you may want to carry general liability insurance for advertising injuries (such as libel, slander, invasion of privacy, copyright infringement, or misappropriation claims) or employment practices liability insurance for discrimination, harassment, or other employment violations arising from your social media activities or those of your employees.
Though you can find specialty cyber policies, these two standard commercial coverages offer the flexibility you need to defend your business against many social media claims. If you have questions about whether or not your current policies will protect your business from online liabilities, be sure to talk it over with your agent.
Increase productivity and keep your business protected
Social media can be an effective marketing tool, but it can also be a big distraction and waste of company time and resources when used improperly.
One way you can save money, boost productivity, and minimize the potential for employee social media blunders is to outsource your social marketing efforts. Automating some of your social networking marketing can allow your business to leverage a more strategic, relationship-building approach without compromising your time. Here are a couple of services that can help:
HootSuite provides your business with a single social media management dashboard so you can simplify and automate your marketing campaigns. You can schedule tweets or posts, analyze social media traffic, track conversions, measure campaign results, and track metrics (e.g., top content, likes and shares, and follower demographics).
Use WebiMax if you don't have much social media experience or time to spend learning the ropes. This service can create and maintain custom campaigns that are tailored to your business and its target audience. It can create and manage marketing campaigns on Facebook, Twitter, LinkedIn, YouTube, Pinterest, Instagram, and other social networks.
LocalVox is designed for small local businesses. It's a social and mobile marketing platform that drives in-store sales through mobile websites, email marketing, PR campaigns, advertising, and local directories. The service can also manage your reputation on sites like Yelp, Superpages, and CitySearch.
Compare quotes from trusted carriers with Insureon
Complete Insureon's easy online application today to compare insurance quotes from top-rated U.S. carriers. Once you find the right policy for your small business, you can begin coverage in less than 24 hours.