7 tips for moonlighting your way to a fulltime IT business
These seven tips will help you make the first steps towards starting your own successful IT business.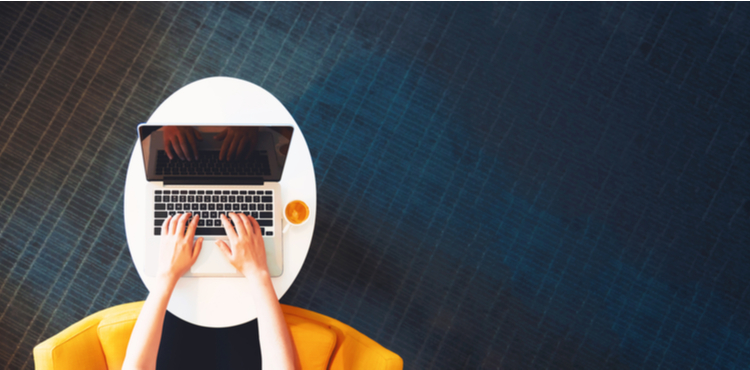 Many business owners get their first exhilarating taste of entrepreneurship by working small side projects for clients. It's an addictive sensation, and the more you freelance, the more you may be drawn to the idea of being your own boss.
If you find yourself in this boat, you may be closer to starting your own full-time business than you realize. Here are seven tips for moonlighting your way to starting an IT business and quitting your current job.
1. Build a business plan
Business coach Marla Tabaka writes in her blog that now is the time to start planning your ideas and getting them down on paper. "Every step, from where you will operate to how you'll fund and market your idea, needs to find a home outside your head," she writes. "Declutter your mind by creating a document that outlines your steps and how you will execute them."
These details may evolve as you get closer to going solo full time, but simply having them written down turns them into real actionable items rather than vague daydreams.
2. Create a quitting schedule
You don't want to quit your job before you're ready, but don't keep pushing it off either. Set a timeline for yourself so you have a schedule.
"List the things you need to get done before handing in your resignation and, from that, create a calendar outlining realistic weekly goals," says Tabaka. "It's better to move at a reasonable speed in your goal completion, as overly aggressive expectations may just set you up for failure."
3. Get involved with networking groups and meet new people
Julian Jacobsen, founder of J.J. Micro LLC IT Consulting, started the company while he still had a full-time job, and relied primarily on word of mouth to get clients. "At the time, I had one medium-sized business client, a number of individual home-based users, and my small family and friends network," he says.
Eighteen months later, Jacobsen says, his monthly revenue had grown large enough to pay his bills, so he decided to quit his corporate job and focus everything on his business.
Relying on word-of-mouth referrals was steady but slow, he says. "I wish I would have understood the power of networking groups like BNI, Chambers of Commerce, and other meetups. It took me over five years to start attending these types of meetings and they have been a great driver of growth for me in the last six months. If I could go back in time and convince myself that it's not as hard as it seems to go and meet other people, I think my business could easily be twice the size it is today."
4. Market yourself online
Little by little, building your online presence will let you reach prospective clients outside your existing network and help to grow your business. As with anything, though, online marketing can take a lot of time.
In the Freelancers Union article "How to start freelancing (without quitting your day job)," writer Lindsay Van Thoen recommends working outward from your existing circles: first tell your social media followers that you're freelancing, then start a website. Naturally, there's more to the story than that – we recommend checking out the full article for details.
5. Ask for help
Sure, you want to be your own boss, but you don't have to figure everything out by yourself. Building a business is hard. The more help you can get, the better.
"Find a couple of successful business owners who are willing to provide sage advice and guidance," writes Tabaka. "With the combined experience of a strong support network, you're more likely to make better choices." In other words, see if you can find a mentor or two.
If there are aspects of your business that you're not sure about, whether that's taxes, marketing, or IT problems you've never worked on, don't be afraid to ask for advice. Doing so can save a lot of time and stress on your end and let you focus on what you do best.
6. Save money
"When starting my own business, I was most concerned about my finances," says Bob Herman cofounder and president of IT Tropolis. "Would I be able to generate enough business after six months to pay the bills?"
You may hit a slow period, or you may not acquire new clients as fast as you'd like. Having a financial cushion can make all the difference by affording leeway so you don't call it quits and go back to your old job as soon as it looks like you're having a bad month.
"I think it's essential for anyone starting a new business to have enough savings to weather a storm for at least six months," says Herman. "So start saving your pennies now."
7. Don't wait for perfection – make the leap
Things are never going to be perfect for a business launch. You'll always want just one more client, or one more paycheck from your employer, or one more month of savings stored away. "Don't strive for perfection; that's simply another way of putting things off," writes Tabaka.
At some point, you'll have to make a decision and follow through with it. Business insurance such as general liability insurance and errors and omissions insurance can help mitigate any fears you have about being sued, and you might be surprised how quickly you get over the fear of being on your own.
"I was a little afraid of everything that came along with owning my own business," says Jacobsen. "I would need to buy my own health insurance, figure out my own retirement plan, pay my own taxes, etc. This seemed daunting at the time, but each of those things ended up being easy. After figuring each of those out for the first time, I haven't worried about them since."
Compare quotes from trusted carriers with Insureon
Complete Insureon's easy online application today to compare quotes for technology business insurance from top-rated U.S. carriers. Once you find the right policy for your small business, you can begin coverage in less than 24 hours.