Malpractice insurance: Do acupuncturists need it?
If you're an acupuncturist, or if your business provides this type of treatment, malpractice insurance can offer valuable protection against patient lawsuits.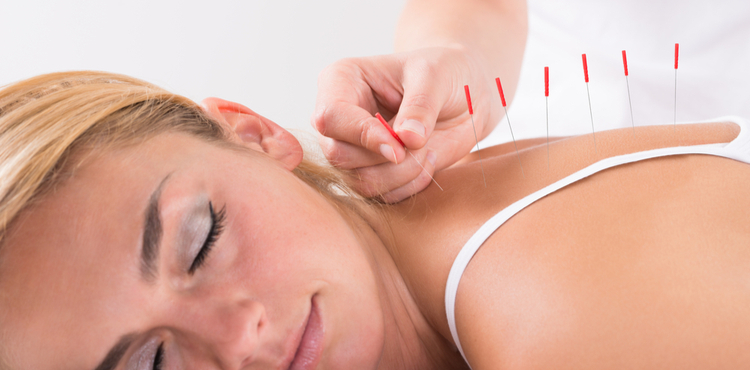 More and more Americans are turning to alternative medicine to cure their ailments, which is good news for the nation's acupuncturists. With more work, of course, comes exposure to more hazards. And since your reputation is closely entwined with your continued success, it's important you get all the facts when it comes to potential malpractice suits.
You probably have a ton of questions. Is malpractice insurance really necessary for an acupuncturist? What are the costs and long-term benefits? When might an acupuncturist be taken to court for negligence or improper technique?
Read on to find out why malpractice insurance (also called professional liability or errors and omissions insurance) is a key part of every acupuncturist's risk management arsenal and how you can keep your practice protected.
Malpractice insurance for acupuncturists: What it covers
There are three main types of lawsuits that most often trigger claims against acupuncturists' malpractice policies. These include:
Failure to refer
This involves recognizing that a patient should see a specialist, but failing to refer them to one. It may be a simple oversight rather than blatant negligence, but it happens. An extreme example involves skin cancer or melanoma. If in the process of treating a patient you fail to point out an atypical mole, you may find yourself facing a serious lawsuit later when a specialist finds a melanoma and tells the patient you should have provided a referral.
Failure to implement proper technique
Another lawsuit acupuncturists face involves injuries caused to patients due to improper technique. This most commonly includes chronic pain as a result of the procedure, but can sometimes be as serious as nerve damage or punctured vital organs. If any of these injuries befalls one of your patients, it's possible you could be taken to court for damages. If that happens, malpractice insurance may be the difference between keeping your business and liquidating it to cover court costs.
Failure to properly sterilize equipment
If a patient develops an infection or a disease as the result of a procedure performed in your office, there may be serious litigious repercussions. Malpractice insurance can help combat potential lawsuits so that your personal savings and profit margins aren't negatively affected by these accusations.
Malpractice insurance for acupuncturists: How it works
In addition to being familiar with what malpractice insurance covers, it's important to understand how it works. Before shopping around for your malpractice policy, make sure you understand that this type of coverage has the following attributes:
Claims-made coverage
Claims-made coverage is quite simple, and commonly found in malpractice insurance policies. It stipulates that in order for an acupuncture business to collect benefits, the policy must be active both when an incident occurs and when the claim is filed with the provider. This prevents businesses from attempting to purchase malpractice insurance after, say, a failure to refer incident was brought to the owner's attention, and is also primarily why acupuncturists purchase malpractice insurance and keep it active throughout the life of their business.
Deductibles and coverage limits
Should you ever face a covered lawsuit, the deductible is what you'll pay out of pocket in order to receive funds to combat litigation. Deductibles generally range from $1,000 to $25,000, and malpractice insurance can be purchased in increments of $1 million. Keep in mind, though, that every policy has its limits. If your coverage shows $1,000,000 / $3,000,000, this means that you can receive up to $1 million for each individual incident, but no more than $3 million during that same policy period.
Coverage gaps
As mentioned above, there can be serious repercussions in the event you choose to stop malpractice insurance coverage. If you're caught between providers, or have ceased coverage in order to shop around for a new provider, look into carrying prior acts or tail coverage. Prior acts allows you to make claims on incidents that occurred in the past but have yet to be reported. Tail coverage, conversely, lets you continue to report claims even after you opted out of malpractice insurance with your provider.
Key details: Malpractice insurance for acupuncturists
Do you have questions about how malpractice insurance could protect your acupuncture practice? Send us an email or give us a call at (800) 688-1984, and we'll get back to you as soon as we can.
Compare quotes from trusted carriers with Insureon
Complete Insureon's easy online application today to compare insurance quotes from top-rated U.S. carriers. Once you find the right policy for your small business, you can begin coverage in less than 24 hours.