Malpractice lawsuit tips for dentists
The best way to deal with a medical malpractice lawsuit is to stop it before it happens.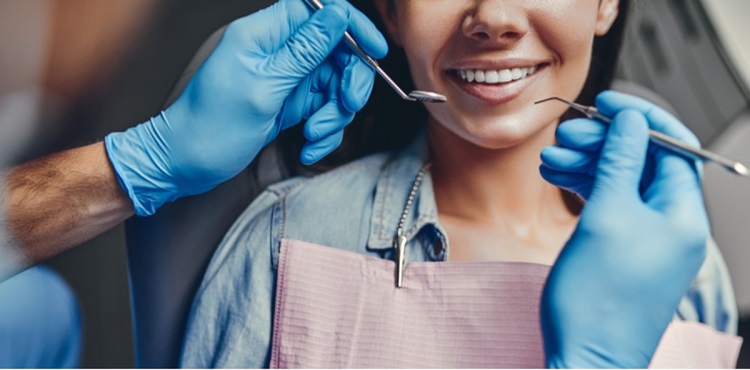 Like other healthcare professionals, dentists must be vigilant about the types of situations that can lead to expensive malpractice lawsuits. When patients accuse dentists of malpractice, they are alleging that the dentist's services or advice violated a professional standard of care. In other words, your work failed to meet reasonable expectations based on your professional training and experience. (Learn more about malpractice by reading "What is malpractice (professional liability)?")
Unfortunately, malpractice lawsuits are not uncommon. According to the U.S. Bureau of Justice Statistics [PDF], 16,397 tort cases were decided by a bench or jury trial in 2005, and 15% of those were medical practice cases. Another Bureau of Justice report [PDF] concludes that roughly 5% of all medical malpractice trials involve dentists.
These numbers don't account for all the cases that were dropped, dismissed, or settled out of court – all of which can still cost a small dental practice time and money. The median price tag for a dental malpractice judgment (according to the Bureau of Justice) is around $53,000 – which doesn't include the cost of legal defense. Dropped and dismissed cases can still cost dentists between $2,000 and $5,000, or more.
The solution? Stop medical malpractice lawsuits before they happen. Below we share some tips on how to do just that.
Which disputes lead to dental malpractice claims?
Dental malpractice claims make assertions about the quality of your work. It's important to realize that many claims (sometimes referred to as frivolous claims) have absolutely nothing to do with your work. You don't actually have to make a mistake or violate a standard of care in order to be sued for malpractice.
That being said, it's important to be aware of the common malpractice claims made against dentists. These include:
Failure to give patients all the information they need. For example, a patient could claim that you didn't fully describe all possible treatment options and the associated risks, which means the patient couldn't make an informed decision.
Failed treatments or procedures. This could include claims of tooth damage or injury from botched restorations, root canals, implants, veneers, crowns, and more. Patients can also claim that you failed to spot decay or another problem during a routine oral exam, which led to bigger, more expensive problems.
Questionable professional advice. Patients can claim that you failed to provide solid professional council. They can also claim that you failed to refer them to a specialist when it was necessary.
Products liability. Dentists can be blamed for using faulty products, oral devices, and materials – even though the dentist did not manufacture the items.
Nerve damage. Common claims allege that a dentist damaged the lingual nerve or inferior alveolar nerve while giving anesthesia or removing teeth.
Misdiagnosis. Patients can claim that you diagnosed a condition incorrectly, that you diagnosed it late, or that you failed to diagnose it at all.
You can read more about what to expect when a patient files one of these claims by reading "Understanding errors and omissions (malpractice) lawsuits" on our blog.
Case study: a real-life dental malpractice lawsuit
In the 2006 Florida court case Johnson v. Swerdzewski, dentist Frank Swerdzewski was found liable for dental malpractice. The plaintiff, Jon Johnson, went to Swerdzewski for a toothache caused by a chipped molar. When the dentist administered anesthesia, part of the injection needle broke off in Johnson's gum tissue.
Swerdzewski couldn't remove the needle and referred Johnson to a specialist. Two surgeries later, the needle was successfully removed. That's when Johnson sued Swerdzewski for dental malpractice. The jury ultimately decided in favor of Johnson.
What dentists can do to prevent malpractice lawsuits
The best way to "win" a malpractice lawsuit is to stop it before it happens. Here are some tips that you can try in your office:
Don't avoid the Dental Board's letter. At some point or another, you'll probably receive an inquiry from the Dental Board, which must investigate all complaints – even if they are unfounded. More likely than not, the complaint filed against your practice will turn out to be unfounded, but you need to cooperate with the Board in order for it to properly investigate and conclude that the claim is baseless. You'll also want to contact your insurance provider so that it can be on the alert and recommend legal counsel, if necessary.
Communicate clearly with your patient before treatment. Never start treating patients until you are sure they understand exactly what you are going to do and the possible risks involved. Don't take for granted that your patients have background knowledge of dental procedures. Speak plainly and be sure to encourage them to ask questions. You may even want to have your patients sign a consent form that states they understand the treatment and its risks.
Always follow up with missed or cancelled appointments. Your office should have written protocol in place for following up with patients who miss or cancel an appointment – even if it's just a six-month cleaning. A missed appointment means you might miss the opportunity to diagnose a condition as soon as possible, which leaves you vulnerable to claims of negligence.
Stay in your comfort zone. If patients come to you with an issue that you aren't comfortable diagnosing or treating, always refer them to a specialist that you trust. If you decide to go ahead with an extraction that ends up failing, patients (and their lawyers) can argue that a specialist would have been a safer route and that you should have known better.
Keep accurate records. Do this even if that means recording the fact that you broke an instrument in a patient's canal. Breaking the tip of the file in the canal does not violate a standard of care, but it should be noted, both to the patient and in the patient's file. If there is a complication or if the patient finds out about it later, the reaction could be surprise, anger, or a claim filed against your practice.
Never erase anything in a patient's chart. Not even mistakes! If you do accidentally record a mistake in a chart, simply cross it out and note that it is an error. If that patient sues later and your records are examined, it's going to look suspicious if entries have been rubbed out. For the same reason, you should never add information to a chart (if only to clarify) once a patient has filed a claim.
Despite all these precautions, it's still a good idea for dentists to carry malpractice insurance, also called professional liability / errors and omissions insurance. This coverage can help you find a malpractice lawyer and pay for the costs associated with a lawsuit (defense fees, court fees, settlements, and judgments).
Compare quotes from trusted carriers with Insureon
Complete Insureon's easy online application today to compare quotes for errors and omissions and other types of insurance from top-rated U.S. carriers. Once you find the right policy for your small business, you can begin coverage in less than 24 hours.