City curfews and business interruption insurance: coverage varies
In exceptional circumstances, your city or town might implement a temporary mandatory curfew. If the curfew costs you business, then business interruption insurance can cover your losses.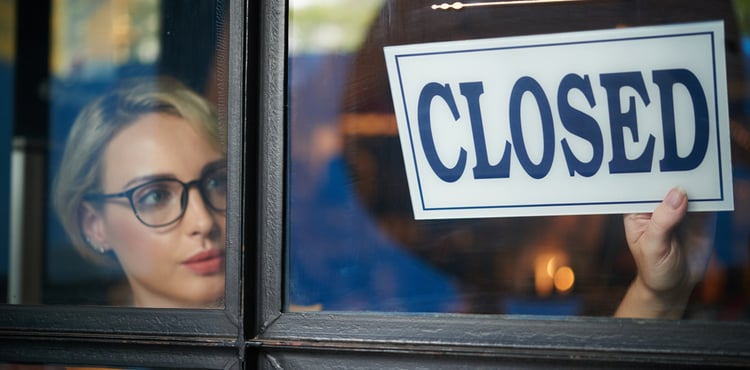 Local cities may impose mandatory temporary curfews during states of emergency declared for reasons such as natural disasters, dangerous fugitives, or civil unrest.
These curfews are enacted in the interest of public safety, but they can also negatively impact the revenue of certain businesses. The question is, is there insurance that covers lost business income caused by mandatory curfews?
Business interruption insurance and the importance of reading your policy
Most small business owners have property insurance, but many haven't heard of business interruption insurance, an endorsement that can be added to a standalone commercial property policy or bundled with a business owner's policy.
Business interruption insurance has a simple job: it can provide coverage for lost income when a covered property event forces your business to a halt. Usually, that means:
Income coverage when fire, vandalism, theft, or windstorms force you to close shop to handle repairs and replace inventory
Income coverage when a supply interruption puts your business on hold
In other words, this policy can give your business the financial flexibility it needs to recover after an unexpected disaster, allowing you to pay employee salaries, loans, and taxes even without new revenue flowing in.
But the question remains: can business interruption help out when the government implements a citywide curfew? That answer is a little trickier and depends entirely on the language of your policy.
For instance, some business interruption policies offer civil authority coverage, which can provide funds when a government-issued order prohibits access to the insured's property. In order for coverage to take effect, the order usually must:
Prohibit access to the insured premises
Result from a covered loss or damage caused by a covered peril at a location other than the insured property
So if vandalism in your area triggered a citywide curfew that caused your business to close temporarily, business interruption insurance may cover lost income if it offers civil authority coverage.
How do I know if I'm covered?
Again, whether or not your business interruption insurance policy offers civil authority coverage depends on the particular language of the policy. Additionally, that coverage may only apply when the governmental order is in place. You can read more about that in this article by the Property Insurance Coverage Law Blog.
It's worth looking into this type of coverage because you never know when an emergency order will keep clients and patrons from visiting your business. State-imposed evacuations following natural disasters, civil unrest, and other exceptional circumstances may prevent your business from generating revenue at times it needs money the most.
So we can't stress this enough: if you're making contingency plans for worst-case scenarios, talk to an insurance agent about business interruption insurance.
Even if you have this policy, be sure to read the fine print or review it with your agent to determine when you do and don't have coverage.
Compare quotes from trusted carriers with Insureon
Complete Insureon's easy online application today to compare quotes for commercial property insurance, business owner's policies, and other kinds of insurance from top-rated U.S. carriers. Once you find the right policy, you can begin coverage in less than 24 hours.