A crash course in types of OSHA violations
Ever wonder how OSHA safety standards affect your business? Learn about OSHA requirements, penalties, and how practicing workplace safety can save you a ton of money.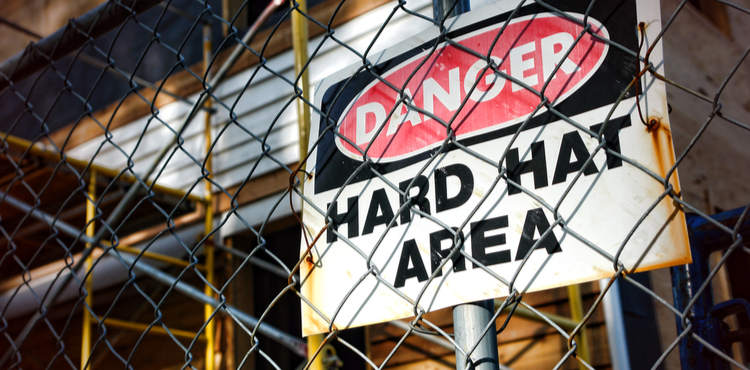 When you hear about OSHA standards – that is, the safety regulations created and enforced by the Occupational Safety and Health Administration – chances are you might tune out unless your business involves construction or manufacturing. But OSHA regulations govern all types of businesses because workers have a right to a safe workplace.
The following OSHA requirements apply to most businesses:
Hazard communication standards. This outlines how employers must inform employees about hazardous materials and chemicals in the workplace and how to protect themselves.
Emergency action plan standards. Depending on your industry, you may be required to create a plan that details how employees should protect themselves in an emergency situation.
Fire safety standards. You may be required to outline what steps employees should take in the event of a fire.
Exit route standards. All employers must have emergency exit routes [PDF].
Walking and working surface standards. Slips, trips, and falls are the most common workplace accidents, so nearly every type of business must comply with regulations to keep walking and working surfaces safe.
Medical and first aid standards. Every workplace must have a first-aid program in place, though the details of that plan depend on the risks of your business.
Of course, this is not an exhaustive list. For that, there are plenty of resources on OSHA's site to guide you. The point is, in some form or capacity, OSHA regulations do apply to your business. And when you neglect to comply with those regulations, expect a domino effect of doom:
You can be fined for violating OSHA standards (more on that in a bit).
Your employees can be injured when you fail to meet minimum safety standards.
Workplace injuries lead to workers' compensation claims.
More workers' compensation claims mean higher premium rates for your business.
Now that we have your attention, let's look at this domino effect in more detail.
OSHA violations: The price of negligence
First, let's establish that OSHA standards serve a very real and pressing function: to limit worker injury and death. Though you may think we are far removed from the dreaded work conditions of, say, the Industrial Revolution, there are still plenty of everyday dangers that threaten workers across industries. For example, according to OSHA's commonly used stats page, in 2013:
4,405 workers were killed while working – an average of about 12 deaths per day.
17% of all fatal work injuries involved contractors.
These numbers are lower than they have ever been, and OSHA has played a key role in that. So how does it keep employers on the straight and narrow? OSHA can dish out penalties for the following violations:
Other-than-serious violation: This is a safety issue that probably won't cause death or serious harm but still needs to be corrected. The penalty for these violations can be up to $7,000 apiece.
Serious violation: This is a work hazard that can likely cause death or physical harm that the employer knew about or should have known about. Each of these violations has a $7,000 price tag.
Willful violation: If an employer intentionally and knowingly violates a safety standard that puts their employees in harm's way, they can be fined $5,000 to $70,000 per violation. If an employer's willful violation causes an employee's death, they can be personally fined up to $250,000 and sentenced to six months in jail. Their business may also incur fines of up to $500,000.
Repeated violation: If an employer keeps violating the same standard, they can be fined up to $70,000 for repeating their mistake.
Failure to abate violation: If an employer doesn't correct safety violations, they can be fined up to $7,000 for each day the violation continues.
To look up your industry's common citations, use OSHA's frequently cited standards tool.
Workers' comp and OSHA compliance: A winning combo for worker safety
As you can see, OSHA fines can cost you big time. And money aside, who wants to put their employees in danger? You rely on your employees too much to lose them to work injuries and illnesses.
That's why it's essential to emphasize safety in the workplace. With the appropriate training, safety strategies, and planning, you can keep workers safe, reduce the chance of OSHA fines, and stave off workers' compensation insurance claims. (Read more about that here: "How to prevent workplace injuries.")
If a freak accident does happen, your workers' comp coverage can cover the cost of an injured worker's medical bills and rehabilitation costs. However, it can't cover OSHA fines, which is just one more reason to make sure you business complies with safety standards. For help curbing safety issues at your business, take advantage of OSHA's on-site consultation program for a free assessment of your business's safety risks and pointers on how to get your workplace OSHA-compliant.
Compare quotes from trusted carriers with Insureon
Complete Insureon's easy online application today to compare insurance quotes from top-rated U.S. carriers. Once you find the right policy for your small business, you can begin coverage in less than 24 hours.