How does a workers' compensation claim affect the employer?
Workers' compensation insurance protects your business and your employees in case of a work-related injury or illness, although a claim can still impact your bottom line through higher premiums and indirect costs.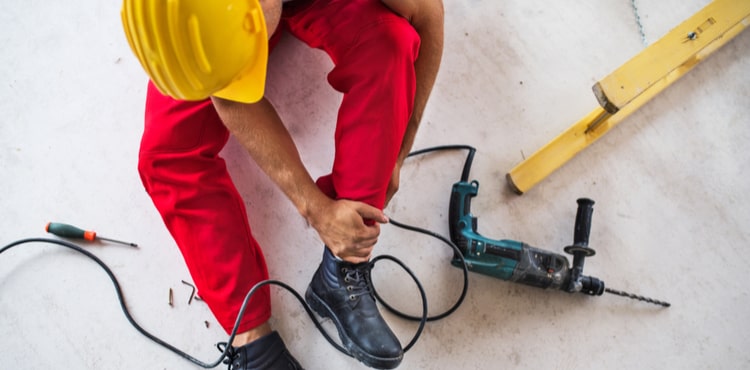 Workers' compensation insurance covers medical costs and health care for the injured employee and partial compensation for lost wages, if they need time off for medical treatment or recovery.
Workers' compensation laws vary by state, although most state laws require this coverage as soon as you hire your first employee.
Workers' comp claims tend to have a greater impact on smaller companies, because larger companies have deeper pockets and larger payrolls that can more easily absorb the financial loss. Larger companies are also more likely to have safety and training programs as well as employees who have experience in managing claims.
Sole proprietors, independent contractors, and other self-employed business owners would still benefit from buying workers' comp coverage for themselves, as they would be in a financial bind if a workplace accident left them with unpaid medical bills and unable to earn a living.
What are some of the ways in which a workers' compensation claim may impact your small business?
1. Workers' compensation premiums may go up
Your workers' comp insurance premiums are based on your industry, the number of employees, your company's payroll, and your claims history for the past three years.
A single claim won't necessarily result in higher premiums for your insurance coverage, though it depends on the nature of the claim, the resulting medical bills, and any disability benefits. The more claims you have, and the higher the cost, the more likely your insurer will raise your workers' comp premiums.
Your insurance provider will also consider your experience modification rate (EMR). Simply put, EMR is a benchmark the industry uses in setting premiums. It compares your claims experience to other businesses in the same industry or classification. An EMR of 1.0 is considered average, so a number greater than this will likely result in higher premiums.
Other factors can include any filings, complaints, or fines from the Occupational Safety and Health Administration (OSHA), which could increase your premiums.
Regular safety training and following safety guidelines for your industry can help reduce premiums.
2. Payroll and productivity
Workers' compensation benefits can offset some of an injured worker's lost wages while they recover, though you could wind up owing an employee for any lost wages that aren't covered by workers' comp.
You might be able to mitigate this by bringing an employee back to work as soon as they're able to do so, even in a reduced capacity. This would lower the wage burden on your workers' comp claim, and possibly avoid an increase in premiums.
Additional costs may include:
The cost of hiring and training a temporary replacement.
Paying overtime as your other employees take on additional work.
A work stoppage because of an investigation by OSHA, state, or industry regulators.
Compare workers' compensation insurance quotes
3. Additional administrative costs
It will take a significant amount of time to process a workers' comp claim. The insurance company will want to review any evidence pertaining to the incident, including the employee's medical records.
Your company may have to spend considerable time and funds to repair any equipment that was damaged, or found to be defective, as a result of the accident.
There might also be paperwork in reporting the incident to state and federal regulators, especially if there's a potential OSHA violation. Since regulators may require new equipment or training, that could impact your bottom line as well.
4. Legal action expenses
You might decide to fight a workers' comp case in court, if you believe the claim is illegitimate. While your attorney can advise you on whether this is the right approach, keep in mind that if you lose the case your company could end up paying much more in legal costs than if you had settled the claim.
Keep in mind that only seven percent of workers' comp claims are denied, only five percent of cases go to trial, and business owners settle most of their workers' comp lawsuits out of court.
5. Reputational damage
The potential impact to your company's brand is hard to predict. The severity of the accident, whether it's covered by local news organizations, and whether it spreads on social media can all impact your reputation.
A high-profile accident, repeated incidents, or OSHA fines could make it hard for you to hire new employees or obtain new clients.
Take a proactive approach
A measured approach to health and safety can reduce accidents and the impact they have on your workers' compensation coverage, your workers' compensation premiums, medical expenses, and your company's bottom line.
Try following these steps towards a safer, healthier workplace:
Follow your industry standards for workplace safety and training to help reduce workplace injuries.
Maintain your equipment to keep it working safely.
Form a safety committee, or have a designated employee to ensure your compliance with safety standards.
Implement a company wellness program, to improve the overall health of your employees.
Compare quotes from trusted carriers with Insureon
Complete Insureon's easy online application today to compare quotes for workers' compensation insurance and other policies from top-rated U.S. carriers. Once you find the right policy for your small business, you can begin coverage in less than 24 hours.