A bad winter may mean more workers' comp claims
Winter conditions cause a large number of work-related injuries. A few precautions will limit the chances of a workers' compensation claim.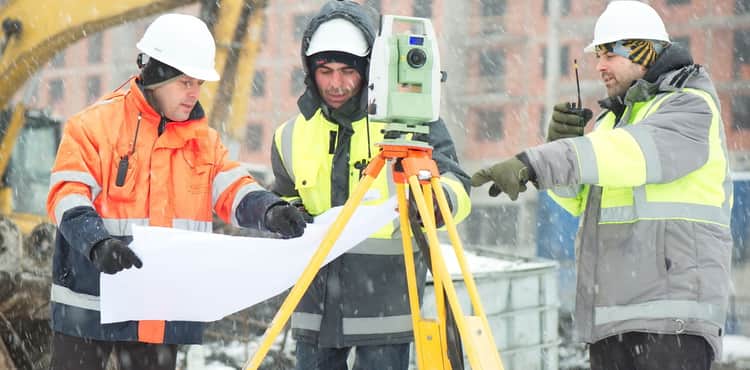 If you live on the East Coast or in the Midwest, you don't need stats and figures to tell you just how ruthless winter can be. But for those who don't have that firsthand experience, according to The Washington Post:
Boston saw record snowfall at 78.5 inches as of February 2015 (usually, the city only gets about 27 inches).
Worcester, Massachusetts, got slammed with 92 inches of snow this winter.
For students, these numbers mean snow days. For businesses, they could spell disaster (business interruption, anyone?). Plus, Grand Rapids Business Journal recently reported that one-third of all workers' compensation claims stemmed from slips and falls in wintery conditions last year. That's double the amount of winter-related claims of the previous year. Some states had even higher than the median, such as Indiana, where 37 percent of all its workers' comp claims could be traced back to a wintery culprit.
But occupational injuries aren't the only problems that come with unchecked snow and ice. Let's take a look at other ways winter hazards affect your business and how to mitigate those slippery obstacles.
Winter weather warning: bad conditions lead to customer injuries, too
If your employees are slipping on your business's icy walkways, rest assured, your customers are, too. Both employees and customers may be injured if they slip, trip, or fall because of…
Icy steps and walkways
Snow piles in front of entrances and exits
Slick spots on the floor where snow has melted
Employee injuries can cost you in lost productivity, temporary employee costs, and higher workers' compensation insurance premiums (the more claims made on your policy, the higher your rates will be).
A customer injury can be a real wild card. Sure, your general liability insurance policy can cover third-party bodily injuries that happen on your property. It can pay for an injured customer's immediate medical attention and your legal expenses if they sue over the injury. The thing is, you can't be sure which direction that will go. Some customers may shrug off an injury. Others may sue you years later when you least expect it.
Avoiding winter injuries: tips for keeping employees and customers safe
Your incentive here is twofold: obviously, you want to keep your employees and customers safe. But there's another reason to battle winter conditions that could cause harm – doing so can keep your workers' compensation and general liability insurance costs down by avoiding claims in the first place.
With that in mind, here are nine ways to combat the treacherous ice and snow this winter.
Shovel steps, sidewalks, parking lots, and paths in front of entrances and exits.
Salt sidewalks and parking lots to melt ice.
Ensure parking lots, entrances, and exits are well-lit so folks can see potential obstacles.
Use runoff mats inside the entrances of your building to collect excess water and snow.
Immediately mop up melted snow on hard walking surfaces.
Use "wet floor" signs to warn employees and customers about possible slick spots indoors.
Post notices on your doors to remind employees and customers to walk slowly when entering and exiting your building.
Encourage employees and customers to use handrails when using steps.
Advise employees to wear slip-resistant footwear during the winter months.
For more tips, read "How to prevent workplace injuries."
Compare quotes from trusted carriers with Insureon
Complete Insureon's easy online application today to compare insurance quotes from top-rated U.S. carriers. Once you find the right policy for your small business, you can begin coverage in less than 24 hours.