What happens when you don't renew your insurance policy
Learn about the possible risks and penalties for letting your business insurance lapse with these real-world examples.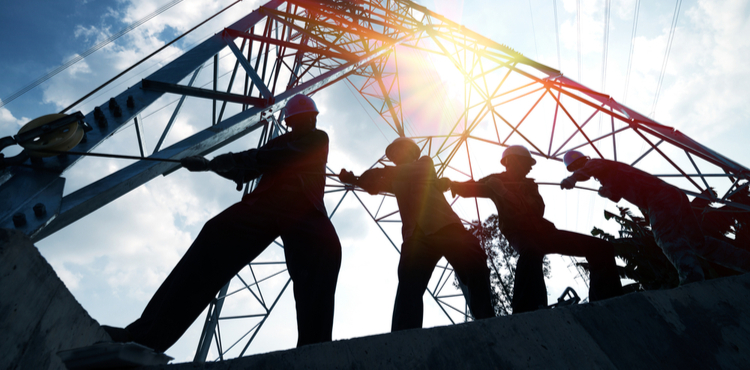 In early June, we wrote about the building collapse in Philadelphia that killed six people, injured several more, and caused substantial property damage to surrounding properties. Today, we learned that the contractor responsible for the demolition work may have had an expired insurance policy – meaning his company will likely face serious legal and financial consequences.
Here's a look at the specifics of the story, along with an overview of what happens when you let your business's insurance policy lapse.
Insurance company: Contractor's policy was expired
The Washington Post reported that Campbell Construction, the company responsible for demolishing the collapsed Philadelphia building, is facing a lawsuit from its insurance company. Apparently, the insurer claims that Campbell Construction's insurance policy expired May 1 because of the company's failure to pay its premium.
If the insurance company's allegation is true, Campbell Construction could:
Face steep fines for operating without proper insurance. Most states, cities, and municipalities require contractors and construction workers to carry certain minimal levels of insurance because of the high-risk nature of their work.
Be responsible for legal costs associated with the building collapse. Because the collapse caused property damage and death, it's likely that those victimized by the incident will seek damages. Without a business liability insurance policy in place, however, Campbell will be responsible for paying those costs (including lawyer's fees, judgments, or settlements) out of its company coffers.
Face criminal charges. If Campbell was operating without insurance and without proper licenses or bonds, it's possible that it could face criminal charges related to the property damage and deaths that resulted from the collapse.
The risks of letting your business insurance lapse
So what does all this matter if you don't own a construction or contracting business? Great question. While not every small business owner faces the same grand-scale risks that come with demolishing buildings, they all have certain liability exposures that, if not managed properly, can lead to massive expenses.
Examples of what happens if you let your business insurance expire:
General liability insurance. A client visiting your office on a rainy day slips on the slick floor, falls, and breaks a wrist. She sues you for medical bills, which total $7,500. With general liability coverage in place, your policy would cover the cost. Without it, you'd have to dip into your bank account.
Property insurance. The rainy day turns into a thundery night, but you're busy, so you work through the storm. Around 11 p.m., there's a power surge and your computer is fried. Completely dead. What's worse, you haven't backed anything up all week. You're now faced with the daunting task of not only redoing all the work you completed in the last week but also purchasing a new machine to do it on.
Errors and omissions insurance. Remember all the work you lost during the power surge? You're able to recover, but you end up missing a few important client deadlines. Most of your clients are understanding, but one is not – your tardiness cost her a major account, and now she's suing you for damages. Without E&O insurance, you'll have to pay for your own legal defense – not to mention any damages the judge determines you're responsible for. With an E&O policy, though, you can rest easy knowing that your bases are covered.
Workers' compensation insurance. When the customer goes down in your rain-wet office, your trusty assistant runs to help her up. She keeps her footing (and calms the customer down), but pulled a muscle in her back in the process. At first, she thinks she's okay, but then calls you the next day because she can't get out of bed. Her doctor insists on an MRI, and while she's OK, the medical bills and prescription painkillers top $3,000. Without workers' comp, you'll be responsible for footing that bill yourself. Depending on where you live in the country, you could face fines and penalties for not carrying workers' comp, as well.
Ditch the risk: Pay premiums to keep yourself covered
Not trying to add any major expenses to your balance sheet this year? Then be sure to make the investment of paying your business insurance premiums on time. These relatively small monthly payments help you avoid monster payouts (in the form of fees, fines, settlements, lawyer's costs, and judgments) down the road.
Compare quotes from trusted carriers with Insureon
Complete Insureon's easy online application today to compare insurance quotes from top-rated U.S. carriers. Once you find the right policy for your small business, you can begin coverage in less than 24 hours.