Tips for understanding small business insurance quotes
The lowest premium isn't always the best option. Several factors beyond price go into finding the most appropriate policy for a small business.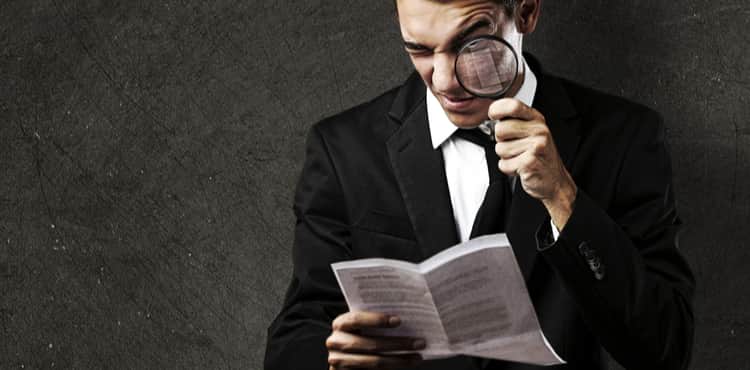 As you may know, it's pretty easy to apply for insurance quotes. But what about when you get the quotes? It's crucial that you understand the information you are reviewing so you know that you have the right coverage to protect your business. Below, we'll explain:
The details your quotes include
How to compare prices
Payment options
Why it's important to understand that quotes aren't final
The various company names you'll see on quotes
The benefits of starting coverage immediately
Details in your quotes: beyond price
This is where you should spend the most time comparing policies. The policy with the lowest premium isn't necessarily the best.
Each quote tells you what kind of policy you are looking at and what kind of coverage it offers. For instance, your business owner's policy quote may break down your coverages and their accompanying limits like this:
Liability coverage: bodily injury and property damage
$1 million: General liability per occurrence. This is the amount your policy can pay for any single general liability claim, such as a lawsuit over bodily injuries that happened on your property.
$2 million: General liability annual aggregate. This is the total your policy can pay for all general liability claims filed during one policy year.
$1 million: Personal and advertising injury per occurrence. If you're sued over copyright infringement or defamation, your policy can contribute $1 million toward legal expenses.
$2 million: Products completed operations aggregate. If you create or sell something that causes someone physical harm, you can be held liable for the damages. Your policy can offer $2 million in coverage for legal expenses.
$1 million: Damage to premises rented to you. If you're liable for damaging rented property, your policy can compensate the owner.
$10,000: Medical. This is what your policy can pay in immediate medical expenses (like an ambulance) in the hopes of averting a lawsuit when someone is injured on your property or by your work.
$10,000: Data breach response. This is the amount your policy can pay to help you recover after your business suffers a data breach.
$50,000: Data breach defense. This is the amount of coverage you can receive if you're sued over a data breach.
Property coverage: Your property and your client's property in your possession
$500: Property claim deductible. You must pay this amount toward a claim in order to receive your property insurance benefits.
$10,000: Business property. If your assets are lost or damaged in a covered event (e.g., a fire), your policy can pay out $10,000 for you to repair or replace the insured property.
$10,000: Business computers and media. If your computers, tablets, or smartphones are damaged or lost in a covered event, your property insurance can compensate you up to $10,000.
$5,000: Laptop computer – worldwide. This means you can be reimbursed up to $5,000 if a covered event destroys your laptop, even if it happens while you're out of the country.
If this particular policy costs $635 or so in annual premiums, you can see that you're getting a lot of bang for your buck. You even get some cyber liability protection thrown into the mix.
Your quotes might also include concise explanations of whether the policy meets the requirements in your client contract (if applicable). For example, you might see something like, "Meets contract requirement for commercial general liability insurance."
Lastly, here are some keywords you'll need to understand when looking at policy limits and coverages:
Per-occurrence limit: The highest amount your policy will pay for any single claim.
Aggregate limit: The total your policy will pay for all the claims in a single policy period (usually a year).
Deductible: The amount you'll pay out of pocket before you can receive your insurance benefits.
Learn more about important terms with Insureon's business insurance glossary.
How to compare quote prices: apples to apples
If you're shopping around for general liability insurance, you may receive quotes for both business owner's policies (a BOP bundles general liability, property insurance, and other policies together) and standalone general liability policies. You'll want to be sure to compare BOPs to BOPs and standalone general liability policies to other standalone general liability policies.
If you want to know the average premium for a policy in your industry, take a look at our page, "How much does small business insurance cost?" Here you'll find data we've gathered from the thousands of small businesses we've already insured.
But even if you are comparing the same types of policies, don't assume they all offer the same coverage. Coverage offerings vary drastically from provider to provider – read carefully so you know what you're getting. Remember: the amount and kind of coverage you get should be the primary deciding factors in which offer you choose.
Payment options: now or later
At the end of each quote, you will probably see some verbiage along the lines of, "Payment options available are single, two, four, or 10 payments." If you've never bought small business insurance before, it may seem like a no-brainer to choose to spread out your payments over the year. But there are some pros and cons to each approach:
One payment: This means you'll pay your entire yearly premium in one fell swoop. Though it may seem like a lot of money to pay upfront, you can usually save money with this option.
Two, four, or 10 payments: You'll pay in this number of installments, but usually, you'll have to pay a certain percentage of the premium in the first installment, then the remaining cost will be divided up evenly over the rest of the installments. In total, you'll end up pay a little more with this option, but you're not putting up a big chunk of change all at once.
Ultimately, if you can comfortably pay your premium all at once, go for it. It's one less bill to account for from month to month. But if you don't have a lot of money on hand, the installments may be the better option.
Quotes are not final (but they're a pretty good guess)
Your quotes are generated based on the information you include in your application. If you misunderstand a question (language from insurance carriers can sometimes be unclear) and put in inaccurate information, your quote may change when an agent helps you update your answers.
It's rare for a quote to change dramatically, unless the initial information you provided was very inaccurate.
The meaning of all those company names
Don't be surprised if you see other company names on your quotes even though you applied through Insureon. Those other companies you see are the insurance providers – the companies that issue the policies. Insureon, on the other hand, is your insurance agency – the business that negotiates and works with the insurance company on your behalf.
You may see a "rating" under the provider's name, something along the lines of, "The Hartford, AM Best Rating of A (Excellent)." That rating denotes the company's financial solvency. In this example, the company received a very high rating, which means it's very unlikely to default when you need to draw on your coverage to cover a pricey claim.
Benefits of starting coverage immediately
The other nice thing about your small business insurance quotes? Most of them give you the option to get covered right away, even without first making a payment. Most major insurers send you an invoice after the coverage has started. For some providers, they may wait two to four weeks to bill you.
This is worth keeping in mind if you need coverage to land a big client contract. That way, you can get covered right away and worry about the financial end of it a little later (and by then, you may already have that new income rolling in!).
To learn more about comparing quotes, check out the post, "How to compare small business insurance quotes to get the best price and coverage."
Compare quotes from trusted carriers with Insureon
Complete Insureon's easy online application today to compare quotes for general liability and other types of insurance from top-rated U.S. carriers. Once you find the right policy for your small business, you can begin coverage in less than 24 hours.