11 terms you need to know before you apply for a small business loan
Suzanne Robertson of SmartBiz, an online marketplace for SBA loans, explains key terms that can help small businesses better understand the lending process.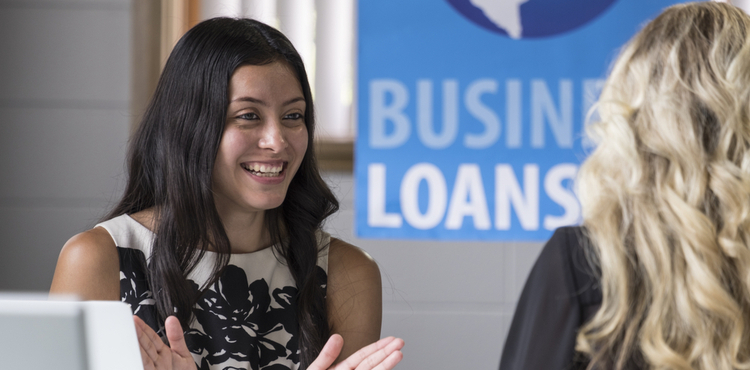 You've probably heard "it takes money to make money." That's especially true for small businesses.
Although "debt" can be a scary word to consumers, a business that takes on low-cost debt can run operations more effectively and profitably. Small business loans can be used for a variety of business-building strategies, including:
Purchasing equipment
Hiring employees
Launching new marketing initiatives
Refinancing existing expensive debt
And these are just a few ways extra funds can help an enterprise thrive.
If a small business loan is a good fit for you, it's important to prepare for the lending process. It can be confusing. Here are a few terms you need to know before you get started.
1. APR
APR is your annual percentage rate. In other words, it's the interest on your total loan amount that you'll pay annually (averaged over the full term of the loan).
There's no magic formula for calculating APR because it includes the interest rate, fees, and term of the loan. Beware of a new comparison tool called the Total Cost of Capital touted by unscrupulous lenders. This tool makes loans with the shortest terms look the best when they typically have the highest APRs.
To determine the true cost of a loan, you'll need to use the "loan constant." Find out how to calculate it here.
2. Business credit report
This is a profile of your business that contains vital information about your business and its financial history. Lenders examine this report when evaluating a business loan application. Dun & Bradstreet (D&B) is the most popular company that issues business credit reports.
3. Business credit score
A business credit score (also known as a commercial credit score) is similar to a personal credit score. It measures a company's creditworthiness by examining its credit history, payment history, outstanding debts, business size, industry risk, and more.
Business credit scores generally range from 0 to 100. It's usually a good idea for business owners to keep personal credit scores and business credit scores separate.
4. Business plan
An essential roadmap for success, this living document generally projects three to five years ahead and outlines the route a company intends to take to grow revenue. Some lenders ask for a business plan as part of the paperwork required for a loan.
There are many resources that can help you craft a business plan. SBA's Build Your Business Plan Tool provides a step-by-step guide to help you get started. You can also connect with a local SCORE business mentor to help you through the process.
5. Cash flow
Cash flow is typically calculated as cash receipts minus cash payments over a certain period of time. There is often a lag between when you have to pay your suppliers and employees and when you actually collect cash from customers.
6. Collateral
Collateral is something pledged as security for repayment of a loan and forfeited if you default on that loan. Collateral is put up to assure a lender that you have a second source of loan repayment.
According to the SBA, assets such as equipment, buildings, accounts receivable, and sometimes inventory can be sources of repayment if the bank can sell them for cash. Your personal assets that are outside the business may be used as collateral, too.
Check with your lender to determine collateral requirements before you start the loan process. Some lenders don't require collateral, but those loans are generally more expensive.
7. Credit Score
Also known as a FICO score, credit scores are a three-digit number that summarize your creditworthiness, ranging from 300 (worst) to 850 (best). The higher your credit score, the better options you'll have to secure low-cost funds with long terms.
8. DUNS number
The Data Universal Numbering System (DUNS or D-U-N-S) is a system developed and regulated by Dun & Bradstreet. It assigns a unique numeric identifier to a single business entity.
9. FICOⓇ
Also known as a credit score, a FICO score measures consumer credit risk. It was developed by the California-based software company FICO and has become a fixture of consumer lending in the United States.
10. Prime rate
This is an interest rate charged to business borrowers with the highest credit ratings for short-term borrowing. Published daily in the Wall Street Journal, the prime rate is the basis for rates to other lenders.
11. Working capital
This is money used in a company's daily operations, defined as current assets minus current liabilities. Positive working capital generally indicates that a company is able to pay off its short-term liabilities almost immediately. Negative working capital generally indicates a company is unable to pay off those short-term liabilities. A shortage of working capital can lead to business failure – even if that business is profitable.
In conclusion, if it's time to take out a small business loan, get ready to research. With just a few keystrokes, you can find reviews of lenders and articles on the different types of funding available. Remember to look for the lowest APR with the longest terms. You'll also want a lender with stellar customer service and loan professionals on hand to guide you through the lending process.
Compare quotes from trusted carriers with Insureon
Complete Insureon's easy online application today to compare insurance quotes from top-rated U.S. carriers. Once you find the right policy for your small business, you can begin coverage in less than 24 hours.