Starting an IT business? Networking dos and don'ts
As a new IT business, it's important to develop industry connections as soon as possible. Find out how to win over potential clients and partners by forming authentic, mutually beneficial connections.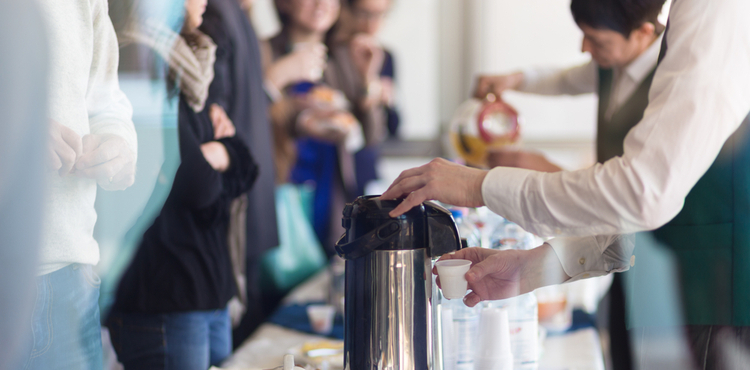 A new business needs to find paying clients and customers to survive. For many entrepreneurs, this means networking – connecting with people and organizations and letting them know you're open for business. If you don't know where to begin, or you've never thought of yourself as a "people person," you're in good luck!
We recently talked to business networking expert Michael J. Hughes, owner of Michael J. Hughes Consulting and Training, Inc. With more than 16 years of networking research and an extensive business background, Hughes offers great networking advice for those just starting a new business or trying to grow an existing one. Let's start out with the "dos."
Do: Find the community where you're needed
The smartest thing an entrepreneur can do, Hughes says, is finding the right community, organization, or environment in which they can build relationships.
"Find people with the biggest need, who have the ability to pay, and know where they hang out," he says.
They could be a certain type of business or professional, or have a specific type of lifestyle or hobby. This means really getting to know who your target demographic is. Find:
What's common among the people you sell to (or hope to sell to)
What networks already exist in that space
Whether that leads you to a professional association or a more informal connection, see how you can get involved and start meeting people. It may not even be directly related to your business. The important thing is you're out there getting face time with individuals.
Do: Focus on the relationship, not sales
Instead of networking only to make sales, focus on building relationships. "Fundamentally, we buy from people we know and like," Hughes says. "Every time you meet someone is a chance to start a relationship."
Learn their:
Name
Job
Likes and dislikes
Over time, the more they get to know and trust you, the more likely they are to go to you when your business can help them.
This doesn't mean your relationship is shallow. "The purpose of your business isn't to create profit; it's to create new customers," Hughes says.
Do: Educate your network
Hughes notes that a lot of people in your network probably want to help you succeed, but they might not know how or may be constrained by their own responsibilities.
Make it easy for your network to help. Let them know:
What your business does
What they can do
Don't ask them to move mountains, but make it as easy as possible for them. When someone helps you, they feel good about it, too, so don't be afraid to ask.
Do: Think of networking as a process
If you're like a lot of IT-centric professionals, networking can seem like a big, nebulous word, or some monumental thing you have to get done.
Don't think of it that way, Hughes says. "Networking isn't a standalone activity."
He suggests approaching networking as a "process that initiates and stimulates a relationship." That's all it is. Easy, right?
Networking don'ts for IT professionals
As for the don'ts?
Don't try to sell something to someone the first time you meet them
Use that opportunity to establish a rapport. You can follow up later.
Don't forget to maintain your relationships
If someone has been a great resource in the past, keep in touch. Don't expect them to help if you haven't spoken in ten years.
Don't blow all your money on advertising
That's not networking. Hughes identifies this as a common new business mistake. "Right away, they spend money by booking radio spots, newspaper ads, or online ads," he says. If nobody has a relationship with you beforehand and knows nothing about you, it's unlikely the advertising will be worth the cost.
Compare insurance quotes from trusted carriers with Insureon
Complete Insureon's easy online application today to compare quotes for general liability and other kinds of business insurance from top-rated U.S. carriers. Once you find the right policy, you can get coverage in less than 24 hours.