How to make a professional liability claim in 3 easy steps
If your business is sued by a client, you should immediately begin the process of making a claim on your professional liability insurance.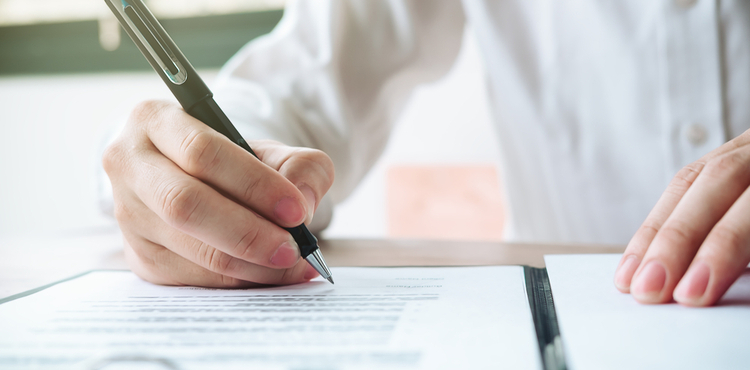 It's a beautiful day at work. The sun is shining, the birds are singing, and everything is moving along like clockwork. But then the mail comes, and what do you find? A demand letter from your most troublesome client.
Your first instinct may be to fire off a nasty email, but take a deep breath instead. The choices you make in the heat of this moment may come back to haunt you. Moreover, you need to think about protecting your business and making a claim on your professional liability insurance as soon as possible. These three steps can help you navigate that process.
Step 1: Contact your professional liability provider immediately
No one expects to be sued, but it happens. In fact, a 2014 survey by Hiscox shows 13% of small business owners have been sued by a vendor, employee, or client, and 47% say the lawsuit had a negative impact on their business's finances.
It's a lawsuit-happy world, and that means someday you may have to make a claim on your professional liability insurance. And when that day comes, call your insurance provider first.
Contact your provider immediately after your client…
Sends a demand letter
Makes a threatening call
Emails a complaint
Asks for your professional liability policy information
Remember, it's not always the client or their lawyer who puts you on notice. If a regulatory agency contacts you or you receive a subpoena, that's also your cue to contact your professional liability insurance provider. Give your provider a copy of the complaint and your policy number so it can get to work on resolving the dispute.
Pro tip: Make that call sooner rather than later. According to Shavon J. Smith, a small business attorney and founder of SJS Law Firm, "Many small businesses forget about promptly notifying their insurance company."
Professional liability policies typically require you to notify the insurance company even if you suspect you may be sued. Plus, professional liability is usually written as a claims-made policy, so a delay in filing the claim may jeopardize your coverage.
Lastly, you want to give your insurer and your lawyer ample notice. "Ignoring the notice or waiting until the last possible minute gives your attorney less time to prepare an effective initial response," says Smith.
Step 2: Defend a professional liability claim with documentation
The documentation your professional liability provider needs most likely depends on the details of the claim, but start gathering records of your business relationship, such as…
Contracts
Emails
Fee information
Service agreements
Scope of work documents
Change orders
Receipts
Bills or invoices
Sometimes small business owners hold back records that they think hurt their defense, but that's a bad idea.
"I've had clients not produce emails," says David Lilenfeld, attorney and founder of Lilenfeld PC. "I've had clients delete emails, but typically they'll say 'we don't have any' or only produce emails that are favorable," he says. "If you withhold information, I can't give you the best advice."
Pro tip: Remember that holding back information makes your lawyer's job more difficult, but it can hurt you in other ways, too. Most professional liability policies require the policyholder to assist in their defense. Your insurance company may see your reluctance to share information as a breach of contract, which may impact your coverage.
Step 3: Work with your professional liability provider
Your professional liability policy most likely requires you to assist your insurance company and the attorney it provides. That means you may have to:
Carve out time for depositions
Dig through your records for information
Answer lots of questions
Help create a timeline of the relationship
Negotiate a settlement
Pro tip: Just because you're working with your insurance company's attorney does not mean you can't have one of your own.
Gina Bongiovi, founder of the Bongiovi Law Firm, thinks the ideal situation is for small business owners to already have a lawyer helping them avoid liability claims in the first place. That way if a lawsuit does pop up, "an attorney is already on the scene with a working knowledge of the business and the history leading to the dispute," she says.
Compare quotes from trusted carriers with Insureon
Complete Insureon's easy online application today to compare quotes for professional liability and other types of insurance from top-rated U.S. carriers. Once you find the right policy for your small business, you can begin coverage in less than 24 hours.