Insurance claim or suit? Know the difference and if you're covered
What's the difference between an insurance claim and a suit? Read the below story about Ritrama's claims and suits to learn the important distinction between the two.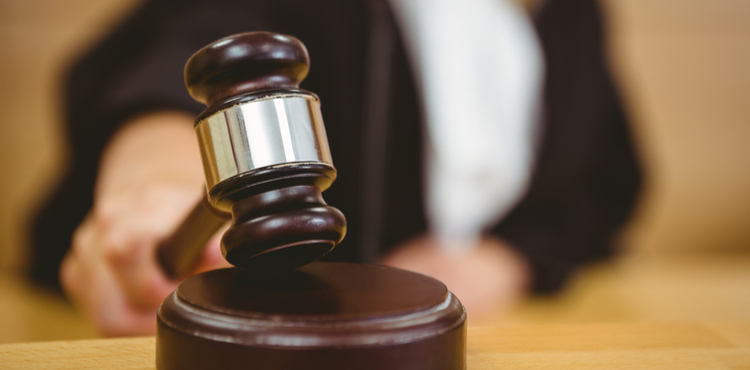 Few situations illustrate the intricacies of insurance better than the case between HDI-Gerling America Insurance Company and Ritrama Inc., a Cleveland-based manufacturer. First, let's set the stage with the facts of the case.
Enter stage right: Burlington Graphic Systems Inc. (the claimant). According to a report by Business Insurance, this company bought some pressure-sensitive flexible films and cast vinyl films from Ritrama, but the products were faulty. The report states Burlington informed Ritrama about the product failures in September 2008 and sent along a spreadsheet that detailed three claims for monetary damages to the tune of $53,000.
Pay attention to that word – claims – because we'll be coming back to it.
Ritrama, like any smart company that doesn't want to lose business, proposed a settlement for half of Burlington's requested total. For those keeping score at home, that's about $26,500.
Now here's where Ritrama's real woes began: the manufacturer bought a claims-made general liability insurance policy from the insurance provider HDI-Gerling in 2009. The report states the policy defined the word "suit," but not "claim." (Told you we'd be coming back to that word.) So this particular policy would help pay for legal expenses in suits filed against Ritrama between March 2009 and March 2010.
So when Burlington sued in 2011, Ritrama tried to draw on its General Liability coverage, which can address lawsuits over the damages faulty products cause. But the insurer denied coverage, and even though Ritrama sued HDI-Gerling over the denial, a court ultimately sided with the provider.
What gives? Let's unpack this mess of lawsuits so you get a better understanding of how the claims process works and the difference between a suit and a claim.
Compare small business insurance quotes from top U.S. carriers
Claims-made coverage: a finicky thing indeed
The basis of any claims-made policy is usually this: in order to receive your insurance benefits, your policy must be in force at the time of the incident that sparked the claim and be in force when the claim is filed.
The filed claim doesn't have to necessarily be a lawsuit against the policyholder for claims-made coverage to apply. The policyholder may simply receive a demand letter to cover losses, much like the one Ritrama received from Burlington in 2008.
However, a standard claims-made policy can't reach back to retroactively cover incidents that happened before it was active.
That was Ritrama's first mistake: it assumed its coverage would apply even though the triggering incident – that is, selling faulty products to Burlington back in 2008 – happened well before the policy was in effect.
Ritrama's second mistake is that it didn't understand the difference between claims and suits.
Know your insurance jargon
Ritrama's confusion is understandable. It may have assumed the claims Burlington made in 2008 were separate from the suit filed in 2011. Moreover, because the insurance policy said it covered suits, Ritrama probably thought its coverage would address the lawsuit.
But in the insurance world, context is everything.
What is a claim?
A claim can be any kind of notice that the policyholder may be liable for damages that the policy can cover. Once someone informs you of a mistake that could later lead to a lawsuit, that's a claim.
What is a lawsuit?
A suit is the formal lawsuit filed against your business. It can be considered a claim if it is the first notice received from the injured party that you may be liable for damages.
Understanding your insurance coverage
Because Burlington made three claims in 2008 before Ritrama's business insurance policy was even purchased, it makes sense that the insurer denied coverage and that the court upheld that decision.
The major takeaway is this: claims-made policies are tricky. While it's somewhat rare to find a claims-made general liability insurance policy these days, nearly every errors & omissions insurance policy is claims-made coverage.
If you purchase a claims-made policy, ask your agent to explain its provisions to you so you clearly understand the parameters of your coverage and what constitutes as a triggering incident and claim. This legwork can save you legal action and serious disappointment later on.
You may also like
6 customer service strategies to prevent liability lawsuits
Keeping your customers happy is crucial for the overall success of your business, and it could keep you out of court.
Go to article
Get free quotes and compare insurance policies
Complete Insureon's easy online application today to compare insurance quotes from top-rated U.S. carriers. Once you find the right policy for your small business, you can begin coverage in less than 24 hours.