What if you can't afford your small business employees' salaries anymore?
You have a few options for how to proceed when you can no longer afford your employees.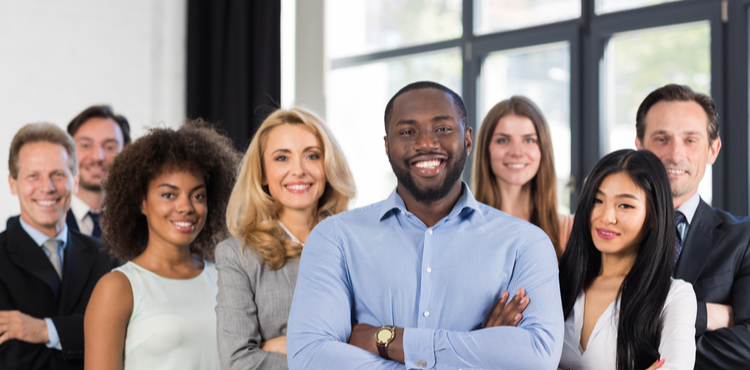 Once your small business takes off, your first move is probably to hire employees so you can keep up with demand. And when times are good, it can be easy to fall into a false sense of financial security.
But let's say the unexpected happens: an economic slump hits. Whereas just months ago people were knocking down your door to have your dog-walking business take on their stir-crazy pooches, clients are now walking their own Pomeranians. Your business comes screeching to a halt. You have a little in savings, but you're not sure if you can keep your assistant on your business's payroll. What do you do?
Let's explore some options.
Terminating employees: your rights as an employer
If your business takes a big hit, your first instinct might be to tighten the belt and let your employees go. And if that's the case, know you are perfectly within your rights to make that call. Here's why:
At-will employment rule
Though employees may assume the law protects them from being fired without a reason, the at-will employment rule allows an employer to dismiss an employee at any time and without any explanation to the employee. Unless another employment agreement is hashed out between the employer and employee, employment is always at-will.
Employment is not at-will only when you and your employee sign a contract that specifies the length of employment or situations where the employee can be fired. Sometimes, this takes the form of a spoken agreement. Your policies may also limit the situations when you can fire your employees.
Though employees are not entitled to severance pay, offering this compensation can make parting ways much smoother. And even an at-will employee has some rights regarding their termination that you can't violate:
You can't dismiss or demote an employee for discriminatory reasons, such as their age, disability, sex, religion, nationality, or race.
You can't retaliate against an employee for complaining about employment discrimination or wage violations.
You can't fire employees for whistle-blowing.
You can't terminate an employee for taking family or medical leave or filing a workers' compensation claim.
Remember, you can let your employees go at any time, so long as you don't do it for the reasons listed above. Be careful, though – sometimes you may need to fire an employee, and the timing just happens to make you look guilty of discrimination or retaliation.
For example, say your employee took time off to care for her new baby. During her maternity leave, you realize just how tight money is and you decide to downsize your business. If you lay off the new mother, she could sue you for wrongful termination. After all, the Family and Medical Leave Act guarantees she can take off 12 weeks a year without risking her job.
If her wrongful termination lawsuit is successful, she can recover uncapped lost pay and benefits. And if money was tight before, there may be no way for your business to recover once it shells out hundreds of thousands in court-ordered compensation.
To avoid getting sued for employment practices liability, be sure to read "The small business guide to avoiding discrimination charges when firing employees."
What you need to know about wage laws
If you do decide to fire your employees because you can't afford to pay them anymore, know that you are still legally required to pay your employees for the hours they've already worked. Most businesses are beholden to both state and federal Fair Labor Standards Act (FLSA) laws governing wages, including your terminated employee's last paycheck.
On final pay
"Final pay" refers to all wages, commissions, bonuses, and other payments your employee has earned but has yet to be paid upon termination. Keep in mind that a fired employee could sue your business if they don't receive their final pay or if you mismanage their benefits after they've been let go.
You'll need to square away your employee's final pay on or before the next regular payday. Even if their overtime was unapproved, it's usually best to just pay it rather than risk a legal battle.
An alternate route: invest in your business's future
Of course, your business's survival is your top priority. But consider this if you're thinking about cutting your employees loose: they may be the difference between your business's comeback and its demise. Keeping your employees on staff means you'll have help at the ready once the economy bounces back. Plus, you won't have to waste resources hiring and training new staff, which can cost you both time and money.
Perhaps the best approach is to think of your employees as an investment in the future of your business. When business is slow, you can use their experience to help you plan ways to drum up clients or customers. Spend time training your employees in new technology and enhancing their skills. When work picks up again, you'll have a team ready to take on new challenges and to help push your small business ahead.
And if your business encounters trouble down the road when it does need to thin out its staff, you can rely on your employment practices liability insurance – another investment in your business's success. This policy ensures you have financial coverage when a current, past, or potential employee sues your business for discrimination, wrongful termination, or mismanaged benefits. It can cover your attorney's fees, settlements or judgments, and other court costs.
Compare quotes from trusted carriers with Insureon
Complete Insureon's easy online application today to compare quotes for employment practices liability and other types of insurance from top-rated U.S. carriers. Once you find the right policy for your small business, you can begin coverage in less than 24 hours.