The difference between personal and commercial auto insurance

The line between a personal vehicle and a commercial vehicle is sometimes unclear, which can make the decision between purchasing personal or commercial auto insurance a difficult one.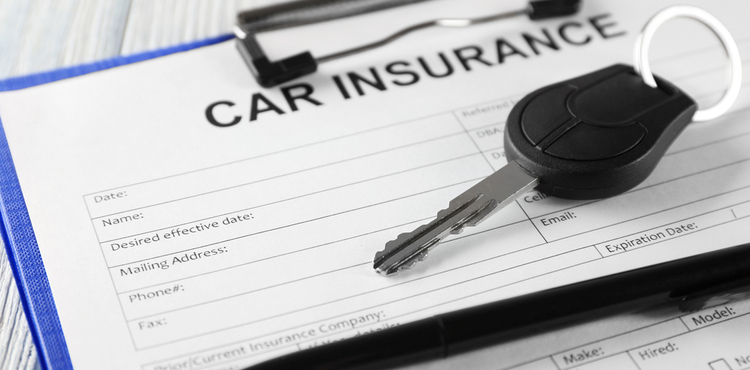 For small businesses, the line between what is considered a personal vehicle and a commercial vehicle is often blurry. Sometimes small business owners and employees use their personal vehicles to transport employees, move equipment, or deliver goods. So should these multipurpose vehicles be covered by personal or commercial auto insurance?
To find out, let's take a closer look at the difference between these two types of auto insurance.
Personal vs. commercial auto insurance
The main difference between personal and commercial auto insurance is the type of liabilities the policy covers. While both policies pay for vehicle repairs and medical bills after an accident, commercial auto insurance usually covers higher claims, different types of vehicles, and more complex legal issues than personal auto insurance.
Commercial auto insurance
Commercial auto insurance covers accidents that occur while you or your employees are using a vehicle for business purposes, including transporting goods, materials, employees, or clients. A commercial policy typically insures all the business's employees as additional insured parties, which means every employee with a valid license can use the vehicle.
If you regularly use a vehicle to perform any of the following tasks, commercial insurance is probably the right choice for you:
Transport goods or equipment
Drive clients or employees
Perform a service that you're paid for
Charge passengers a fee to ride in your vehicle
Charge people a fee to transport goods in your vehicle
Haul heavy, work-related loads
Tow a trailer used for business
A commercial policy typically has higher liability limits than personal auto insurance. It also provides protection against additional legal challenges that the injured party might file against your business or employees as a result of an accident.
If your company often uses vehicles that it does not own for business purposes, a hired non-owned policy is also an option to consider.
Personal auto insurance
Personal auto insurance only covers accidents that occur while you're using your vehicle for personal reasons, including commuting to and from work and travel unrelated to your job duties. Policies typically insure the owner of the vehicle and one or two immediate family members.
In limited cases, the liability coverage from personal auto insurance is enough for some sole proprietors. If you occasionally use your personal vehicle for business purposes, in rare cases your insurer can modify your personal auto insurance policy to include some business uses.
Business use of personal vehicle insurance is usually less expensive than commercial auto insurance. These modified policies are designed for people who use their vehicle to work for a ridesharing service, plow driveways in the winter, or do similar part-time or seasonal work.
Commercial insurance requirements for heavy-duty vehicles
In an accident, heavy vehicles cause more damage than light vehicles. Because the potential liabilities are much higher, any vehicle that weighs more than five tons or hauls more than a one-ton load requires special insurance coverage. These heavy-duty vehicles include minibusses, cement mixers, semi-trucks, and tow trucks.
If your business owns or operates heavy-duty vehicles, you most likely need to purchase commercial auto insurance or hired non-owned auto insurance with a liability limit high enough to cover damages from potential accidents.
Compare quotes from trusted carriers with Insureon
Complete Insureon's easy online application today to compare quotes for auto and other types of insurance from top-rated U.S. carriers. Once you find the right policy for your small business, you can begin coverage in less than 24 hours.