Reminder: Small business insurance is a tax write-off
Since most businesses are required to carry insurance, it falls under the category of "ordinary and necessary" and is a tax-deductible business expense.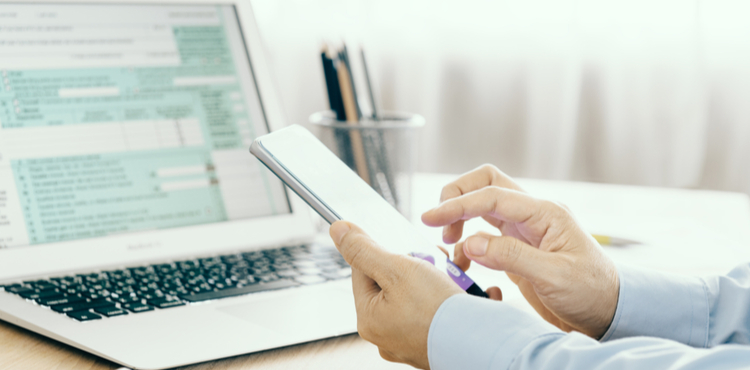 The end of the year usually means two things for small business owners: dashing through the holidays and making last-minute expenditures or charitable donations to maximize tax write-offs.
If you need new gear, year-end investments are a smart move to reduce your tax burden. But there may be some things you've already paid for that can help you lower your taxable income, too. For example, maybe you didn't realize small business insurance is a deductible expense.
Why is small business insurance tax-deductible?
According to the Internal Revenue Service, a business expense can be tax-deductible so long as it is both:
Ordinary. This means the expense is pretty common in your line of work.
Necessary. The expense must be helpful and appropriate for your business.
Most businesses are required to carry insurance per industry regulations, leases, or client contracts. Therefore, business insurance typically falls in the camp of "ordinary and necessary" business expenses for nearly every trade, business, or profession.
You can check out our FAQ page "Is business insurance tax-deductible?" for more information, but just so you know, you can usually deduct premiums for the following business insurance policies:
In addition to lowering your tax burden, insurance may save you a lot of money if you're ever faced with a covered lawsuit or property loss. Factor in that commercial insurance rates keep falling and you have all the incentive you need to invest in your business's protection.
Before you get too write-off happy, check out "Before deducting your company's liability insurance, check with an accountant."
Even more small business tax write-offs
What's that? You already have small business insurance and know that it's tax-deductible? Well, don't leave here empty-handed. Check out these other tax-deductible business expenses that American Express notes tend to get overlooked at tax time.
Accounting fees
Did you pay someone to prepare your business's annual tax return last year? If so, you may be able to claim that deduction this year. Things can get murky when your accountant handles both your business and personal taxes, but you know who can help sort that out? Your accountant.
Bad debts
Still waiting on a business associate to repay a loan you gave earlier this year? Run it by your accountant – you may be able to deduct the loss.
Bank fees
If you pay for your business's checking or savings account, you can usually deduct the full amount.
Interest payments
Ask your accountant about the interest payments you made on your business's credit card – they may be deductible.
Self-employment taxes
If you're self-employed, you can deduct half of the Social Security and Medicare taxes you pay on your personal return.
Of course, your tax adviser or accountant should have the final say on any of your tax concerns. Ask them about these items and your insurance premiums to get an accurate assessment of your total deductions.
Compare quotes from trusted carriers with Insureon
Complete Insureon's easy online application today to compare insurance quotes from top-rated U.S. carriers. Once you find the right policy for your small business, you can begin coverage in less than 24 hours.