New Jersey ruling on independent contractors maintains tough standards
New Jersey is the latest state to use the ABC test for deciding on worker classification issues. Learn about the test and why it matters to small business owners.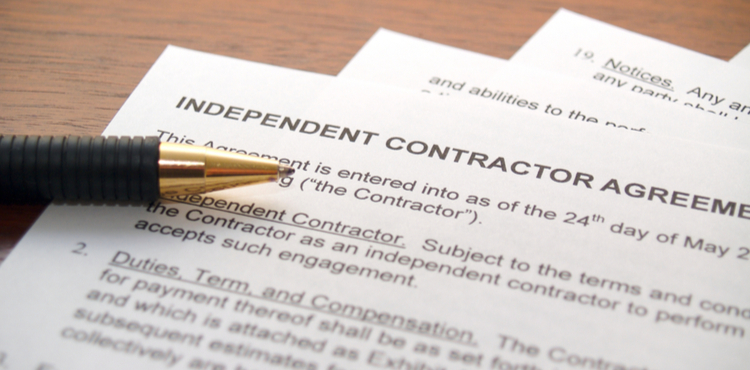 As of mid January, New Jersey worker misclassification cases will be decided based on the "ABC" test, according to a report by JDSupra. In short, any worker will be considered an employee unless the test establishes them as an independent contractor. Let it be known: the test is stringent.
The ruling, which was handed down by the New Jersey Supreme Court, may be good news for workers who sue businesses over misclassification because the test makes it difficult to prove that a worker isn't an employee. The ruling is also notable because it's in step with recent trends around the country to cut down on worker misclassification.
Let's learn more about the ABC test and what it means for small business owners in New Jersey and other parts of the country.
Spelling out worker classification: The ABC test
New Jersey isn't the first state to adopt the ABC test as a way to measure whether someone is an employee or independent contractor. In one form or another, more than 20 states use this kind of test. For example, Illinois and Massachusetts use the test to decide on classification issues and wage and hour claims. Even if your state doesn't currently use this test, it might be a good idea to get familiar with it as more states move toward this method to decide on misclassification cases.
So here's the ABC test in a nutshell: the presumption is that a worker is an employee unless the following three things are true:
1. The individual has control and direction over the performance of their service, both under their contract and in practice.
2. The service the individual provides is either outside the usual course of the business or the service is performed off of the business's premises.
3. The individual regularly engages in an independently established trade, occupation, profession, or business.
You can see why states are moving toward this test: it makes complicated classification lawsuits fairly straightforward. If one of the criteria doesn't apply, you misclassified the worker.
Why worker misclassification is a big deal for small businesses
The answer here is twofold:
1. Misclassified workers miss out on key benefits of an employee relationship
They miss out on having part of their employment taxes paid for by their employer, health benefits (if ACA mandatory coverage rules apply to the employer), overtime pay, and workers' compensation Insurance benefits.
2. Employers who accidentally misclassify workers end up owing a fortune
If a court decides you misclassified workers as independent contractors when they are actually employees, you could be ordered to pay back taxes, overtime wages, health benefits, and workers' compensation fines for failing to carry adequate coverage.
Let's elaborate on a couple key points. First, the taxes. Independent contractors are considered small business owners as far as the IRS is concerned. As such, they have to pay self-employment taxes (e.g., a federal and state income tax as well as the full amount of their Social Security and Medicare taxes). When someone is an employee, their employer pays half of their Social Security and Medicare taxes, which decreases the tax burden considerably for employees.
The workers' comp benefits are another huge point. In almost every state, employers are required to carry workers' compensation insurance if they have even one employee (you can look up your state's laws here). Sometimes employers misclassify workers to cut down on their insurance costs. Other times, it's just an honest mistake. No matter the reason, the state can sue you over workers' comp violations, and the fines add up.
The bottom line? Know that what you call your workers in your employment contracts is not the final word on their status. Check your state's classification laws and the IRS worker classification guide to comply accordingly.
Compare quotes from trusted carriers with Insureon
Complete Insureon's easy online application today to compare insurance quotes from top-rated U.S. carriers. Once you find the right policy for your small business, you can begin coverage in less than 24 hours.