Acupuncture needle left in man's leg triggers $3 million lawsuit
In a unique case in Portland, Oregon, a man is suing his acupuncturist for leaving a needle in his leg. Read more about the case and see how you can prevent a similar lawsuit at your own company.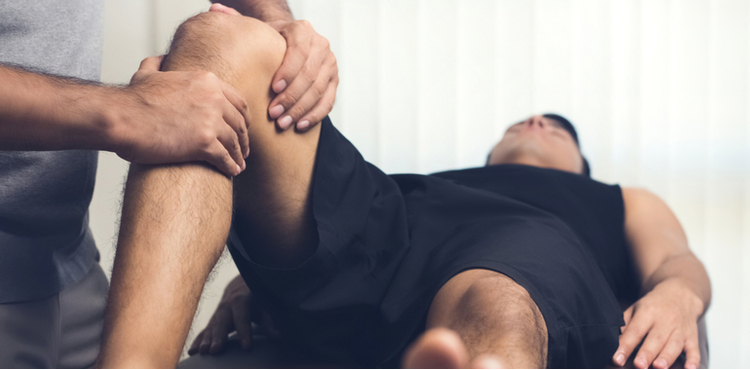 You'd think it would be difficult to misplace or overlook an acupuncture needle on a client. Most acupuncturists carefully count the needles before and after each session to ensure they've been properly removed. But as the news site Oregon Live reports, sometimes mistakes happen.
The report states Robert Shipp visited China Acupuncture and Herb Center in Portland, Oregon. Allegedly, Lihua Wang, the acupuncturist, didn't count the needles or carefully inspect Shipp's body, leaving two needles in the skin. One supposedly broke off and lodged in his groin. Ouch.
Shipp claims the pain of an embedded needle keeps him from his work as an arborist. And that's why he's suing Wang for $3.15 million over malpractice.
There's some debate about the merit of the claim – the report mentions that acupuncture needles are very flexible and not easily broken, but there's no contending that a malpractice lawsuit is bad for business.
Malpractice, your practice, and the art of double checking
Your practice can get sued even when you do everything by the book. So when you make an actual mistake, don't be surprised if litigation isn't far behind.
That's not to say all clients are looking for a reason to sue. But as an allied health professional, you know better than most the cost of healthcare in this country is significant, even when a person has health insurance. And so, if an easily preventable mistake snowballs into surgeries and other operations, it may make sense a client would try to recoup their losses through your malpractice insurance coverage.
Of course, understanding the logic behind the lawsuit doesn't make it an easier pill to swallow. But if you know what causes a client to sue, it can help you better manage risks from the outset.
Reduce the chance of acupuncture malpractice suits, be sure to:
Check and double-check your work. Carefully document the diameter and number of needles used on each and every client. Take pre- and post-session needle counts. This way, you can account for all needles.
Get consent. Your consent forms should clearly outline any risks or possible side effects of acupuncture. Review this information with your clients and have them sign the forms before each session, and keep these forms on file.
Document your client's medical history. Sure, a lodged needle isn't a preexisting condition you can plan for. But other conditions may make your client more susceptible to adverse side effects, so it helps to know their history so you can educate your client accordingly.
Lastly, be sure to communicate with your client. A good relationship doesn't guarantee you won't make mistakes and that your client won't sue, but it may make them more likely to try to work problems out with you before calling a lawyer.
On acupuncture malpractice insurance
Because best practices don't nullify risks entirely, no risk management strategy is complete without the appropriate insurance. In the case above, Lihua Wang would likely need a malpractice policy because the client is alleging professional negligence led to his injuries.
When you're sued over unintentional professional mistakes, oversights, or subpar care, malpractice insurance can help pay for legal defense fees, settlements or judgments, witness expenses, and other court costs.
If Wang is liable for wrongdoing, the insurance policy may help cover the cost of the suit and the awarded damages (if applicable). If the lawsuit is meritless, the policy can still help pay for attorney's fees.
In some states, acupuncturists may be required to carry malpractice insurance before they can offer services.
Compare quotes from trusted carriers with Insureon
Complete Insureon's easy online application today to compare insurance quotes from top-rated U.S. carriers. Once you find the right policy for your small business, you can begin coverage in less than 24 hours.