HBO's libel lawsuit probably covered by general liability insurance
A libel lawsuit, like the one Mitre Sports filed against HBO, can bury your business in debt. Even if a court ultimately dismisses the lawsuit, you may need to rely on general liability insurance to pay any lawyer's fees.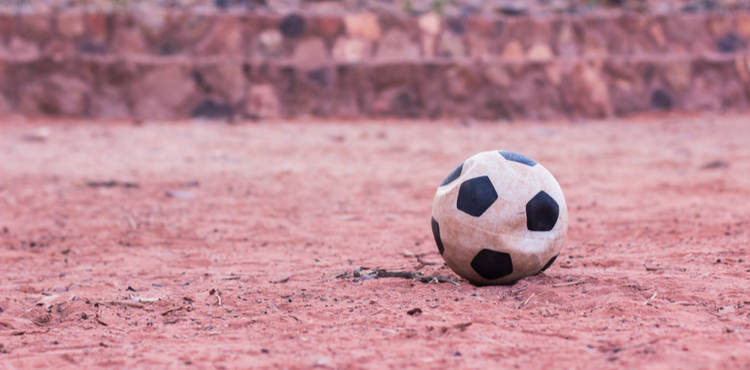 This lawsuit has it all: major corporations, high stakes, and defamation. Turns out, HBO has been embroiled in a defamation lawsuit brought by Mitre Sports International since 2008 (just thinking about the attorney fees may be enough to give you heart palpitations!).
According to Insurance Journal, here's what happened:
HBO aired a report called "Children of Industry" on its news program "Real Sports with Bryant Gumbel."
The report showed footage of children hand-stitching Mitre soccer balls in India for five cents or less per hour.
Mitre Sports International alleged the report made the company seem at best super callous and at worst as though it was profiting off of child labor.
Mitre sued HBO for millions of dollars, alleging the portrayal harmed its reputation.
The court sided with HBO and dismissed the libel lawsuit.
Though that may sound like good news, it's not all righteous roses for HBO. Mitre could still appeal the decision. Plus, the lawsuit was only just recently tried, which means the seven years leading up to this victory must have been a significant drain on resources. Pre-trial motions require a ton of time and paperwork, and attorney fees can add up.
HBO may be able to overcome those lost resources, but a small business owner? The time constraints alone could be enough to threaten a small business's survival.
Advertising injury lawsuits: they can happen to you
Unfortunately, it's not just mega entertainment corporations that have to worry about libel lawsuits. If you've ever accidentally spouted off about a competitor or past client in public, you could be in the same boat.
Don't believe it? Check out the freelancer who was sued over a tweet about a former client. Because social media often blurs the line between your professional and personal life, it's all too easy to make these mistakes online.
You can't be too careful with what your business publishes on its social media pages or website. That's why it pays to have a risk management plan in place that includes carrying general liability insurance. This policy may offer coverage when your business is sued over the following advertising injuries:
Libel or slander
Copyright infringement
Misappropriation of advertising ideas
Invasion of privacy
HBO probably had this kind of insurance policy in place to help cover its extensive legal fees over the libel claim. So that's the other side of the coin: you don't have to be a big business to be sued, but you also don't have to be a big business to get the adequate financial protection you need to address a lawsuit.
Get informed and reduce your advertising injury risks
While it's wise to carry general liability coverage as a fail-safe, you should also do what you can to curb your risk exposures where you can.
Make sure you know:
What counts as an advertising injury
Which social media mistakes can lead to advertising injury lawsuits
Best practices for reducing your chance of being sued
You know what they say: knowledge is power. Arm your business with information and put it to use.
Compare quotes from trusted carriers with Insureon
Complete Insureon's easy online application today to compare quotes for general liability and other kinds of insurance from top-rated U.S. carriers. Once you find the right policy, you can begin coverage in less than 24 hours.