Your home-based e-commerce business: What you need to know
Did you know that 2.8 million American work from home? If you're one of them, check out some tips for growing your home-based e-commerce business.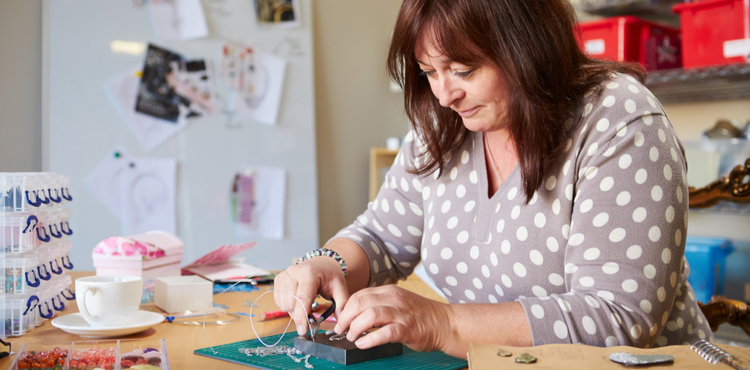 Today, starting a business from home is easier than ever and could be your smartest move if you're looking to save on start-up capital. Technology makes a virtual business as seamless as a business operating from a commercial location, and customers have no idea (nor do they care) where you hang your hat – even if it's on the spare bedroom door. According to Global Workplace Analytics, the most recent figures put the number of self-employed Americans working from home at 2.8 million.
Growing your ecommerce business from home makes sense because you don't actually have to keep inventory on premises and most of your business is conducted via your computer. With some 191 million online shoppers in the United States alone, you won't have to search very hard to find customers as long as you stay on top of ecommerce trends.
Here's what you need to know to keep your home-based ecommerce business growing:
High shipping costs can lead to cart abandonment
Studies have shown one of the top reasons for shopping cart abandonment is when consumers don't find out about high shipping costs until the checkout process. That's especially important considering big ecommerce giants often offer free shipping and can deliver goods to customers within a few days. If you're just starting out, consider setting up a storefront on
Amazon
,
Etsy
, or
eBay
where you can use their resources to help you achieve faster delivery and lower shipping costs. If your customer base is your local market, play up the fact you can get them their products right away.
Digital security is a top priority
Speaking of the checkout process, the assurance of digital security will be huge in 2015. With big companies getting their data hacked left and right, how can you assure your customers your ecommerce site is any more secure? Talk to your bank and technology providers to make sure they are following the
PCI Data Security Standard
(PCI DSS) and that you have the proper security safeguards in place to protect your customers' payment information. The size of your business will determine the specific compliance requirements that must be met. Small businesses are prime targets for data thieves looking to steal payment information. Encourage customers to change passwords frequently.
Mobile websites are a must
This year's Cyber Monday sales reached $2 billion, making it the biggest online shopping day in history. This shows how important it is to have a mobile-friendly website. Because consumers turn to their mobile devices for product research before they buy, make sure your site is informative and simple to navigate with large, clickable buttons and forms that are easy to fill out.
As with any small business, it's important to make sure you protect your home-based ecommerce business by purchasing business insurance. Homeowner's policies may not cover business mishaps, and you definitely want to be covered so you don't lose your business and your home.
Compare quotes from trusted carriers with Insureon
Complete Insureon's easy online application today to compare insurance quotes from top-rated U.S. carriers. Once you find the right policy for your small business, you can begin coverage in less than 24 hours.