Settlements vs. judgments: Workers' compensation claims for nonprofits
The difference between a workers' compensation judgment and settlement can be confusing. Learn how they differ and how this applies to your nonprofit.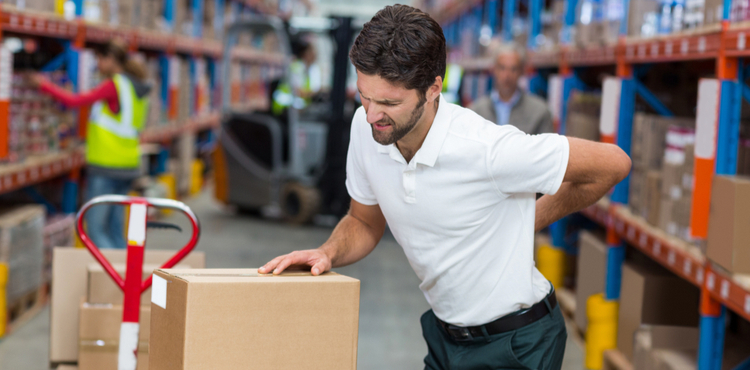 This week, John Pike, a former UC Davis police officer infamous for spraying peaceful protesters with pepper spray, was awarded a $38,000 workers' comp settlement for "psychiatric injuries."
Having been ridiculed and harassed by both mainstream and social media, Pike claimed in his workers' comp filing that he suffered from depression and anxiety, and received death threats from having his personal information published online by the hacker group Anonymous. Interestingly enough, Pike will end up receiving greater compensation for the incident than the students injured by his actions. (The per-student settlement came to about $30,000, plus legal fees.)
Situations like this have nonprofit organizations wondering: is it that easy for an employee to receive compensation for injuries on the job? This case certainly brings to light the strange predicaments one may encounter with workers' compensation lawsuits. It also raises the question: What is the difference between a judgment and a settlement?
Workers' compensation settlements for nonprofit organizations
First, a settlement is exactly what it sounds like: two parties involved in a court battle (for this situation we'll use a workers' compensation claim as an example) come to an agreement to resolve a dispute in court.
Let's say your nonprofit organization or social service has a barbecue for a fundraiser in which an employee manning the grill suffers serious burns from a punctured propane tank. It's clear to both parties that the employee was injured on company time and that the injuries suffered should be covered by your workers' compensation insurance.
However, in order for all this to happen, it needs to be decided by a judge in a court of law. Once a deal is struck between the two parties, and the amount to be paid to the employee is "settled," you can activate your workers' compensation insurance policy to cover the costs, paying the deductible established with your insurance provider.
This situation is best for both parties: it's amicable, easy, and with the proper insurance in place everybody wins. The issues that may arise if this scenario ever plays out is what would happen if you took on a costly settlement without workers' compensation insurance in place.
3 potential judgments your nonprofit may face
A judgment occurs when a settlement can't be reached between the two parties and so requires a judge to render a decision. Judgments are a bit more complicated than settlements because there are a variety of different types of judgments that may result from a case. For our purposes, here are three types of judgments your nonprofit may encounter:
Declaratory judgment
This situation comes about when it's unclear whether an injury caused to a worker is covered by a workers' compensation claim. For instance, your employee using a vehicle owned by your nonprofit organization takes it home and suffers an injury getting out of the vehicle. A declaratory judgment is when the judge decides whether the injury is indeed covered by workers' compensation and so needs to be covered by you, the employer.
Default judgment
A default judgment is one made in favor of either party because the opposing party failed to appear in court. So if your employee who suffered burns from the grill at your nonprofit's barbecue sues for workers' compensation, but then, for whatever reason, fails to show up in court, you would win the case by default.
Summary judgment
This type of judgment is rendered in favor of one party over another when a full trial has not been completed. When it's evident what the outcome of the case will be, you or your employee may decide that the time and energy put into a trial is unnecessary and ask the judge to render a judgment based on witness statements provided up to that point.
Compare quotes from trusted carriers with Insureon
Complete Insureon's easy online application today to compare insurance quotes from top-rated U.S. carriers. Once you find the right policy for your small business, you can begin coverage in less than 24 hours.