How to write a killer job description in 4 easy steps
Putting time into your business's job posting can help get the right candidates in the door.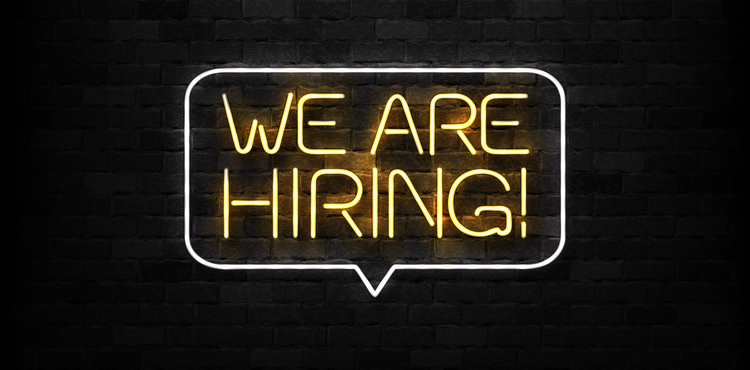 Shooting off an email or composing a clever tweet is no big deal for some people. But for the rest of us, writing anything brings back bad memories of high school English teachers taking off points for starting a sentence with a contraction.
When writing a job description, the stakes are even higher for small business owners. The posting has to give the right impression of both the position and the business to get the right candidates in the door.
We called in the expert Jason Hill to share his wisdom on penning killer job descriptions. As a founding partner of Sound Advice Consulting Services, he teaches his clients how to write job descriptions all the time. Here are his tips for making the most of "a fantastic opportunity to let your organization shine."
1. Toss the old job description
Hill says it's critically important to start fresh, no matter if you're filling an old role or hiring for a brand-new position. "Too often, employers work off an old job description that they had in the virtual filing cabinet but no longer speaks to the role at hand," he notes.
So where do you start? Hill recommends listing the tasks associated with the position and organizing them as daily, weekly, monthly, quarterly, and annual responsibilities. It will help clarify the role and give you content for the description.
Pro tip: An old description might feel safe, but it can actually be a risk if it ends up attracting unqualified candidates. If you're absolutely stuck on where to start, search the internet for formats to inspire you.
2. Get feedback from key players
Get input from the folks who will interact with the position, including the manager, subordinates, and peers. Hill notes they may have a clearer idea of the duties the role entails, which can help you create a more thorough description.
Their input can also give you some insights about cultural fit.
Pro tip: Hills advises that you aim for universal language in your description and watch out for too much industry jargon. "Make sure you're not leaving out critical items that might cause your opening to be missed by keyword searches or misinterpreted by prospective job seekers," he adds.
3. Include your value proposition
People today are looking for more from a job than just a paycheck, so Hill recommends viewing a job description as an opportunity to communicate your value proposition. That means describing…
Who you are and what you do
Why a prospective candidate wants to work for you
What your company culture is like
These are the intangibles that can make a big difference in the candidate pool.
Pro tip: Hill says if you need an example of how to articulate your values, look to the startup community. The competition for quality developers is fierce, so startup owners try to attract the best candidates by creating a culture that stands out.
4. Run it by legal
Describing your ideal candidate is a good way to weed out unqualified job seekers, but be careful. Some language can land you in hot water.
"It is against the law to discriminate based on age, race, gender, or disability," says Hill. "With this in mind, employers should be very careful when writing job descriptions as they can't say certain things like 'beautiful female applicants preferred' or 'looking for a young bright white male.'"
Pro tip: Here are two things you may want to do before you post a job description:
The first may help you eliminate discriminatory language from your job description. The second protects your interests if a candidate claims you failed to do so.
While you're at it, you may want to speak to an insurance agent about all of your commercial policies. New hires often impact your insurance needs. And if this is your first employee, you may need to add workers' compensation insurance. Get more information in when is it time for new business insurance quotes.
Compare quotes from trusted carriers with Insureon
Complete Insureon's easy online application today to compare insurance quotes from top-rated U.S. carriers. Once you find the right policy for your small business, you can begin coverage in less than 24 hours.