Builder's risk or general liability: Know the difference
Builder's risk might pay for damages a worker causes to a structure in progress, which can help keep your general liability claims history clean.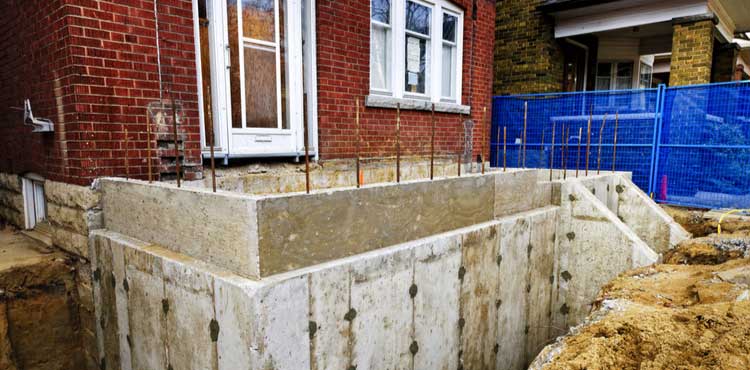 Quick: you're a subcontractor working on a new building and something goes wrong. Maybe a member of your team steps on a weak place on the roof and creates a huge hole. Maybe your forklift rams into the side of the structure. Perhaps you're an electrical contractor and a faulty wire burns the new structure down. What do you do?
If you ask the general contractor or building owner, chances are they will want your general liability insurance to pay for the damage. But is that your only option?
In some cases, either general liability or builder's risk insurance can be used. It's important to know which policy can cover worksite damage because…
The general contractor or building owner often has a builder's risk policy.
Knowing the difference between the policies can keep you from making an unnecessary claim on your policy.
More claims made on your policy can potentially increase your premiums.
Let's explore which policy may be the appropriate one to use when your work causes property damage to a construction project.
General liability or builder's risk insurance: Which policy covers what?
As we mentioned above, builder's risk insurance is the policy that the general contractor, developer, or homeowner carries to protect structures while they are being built, as well as building materials or equipment. Depending on the policy, it may protect against loss or damage caused by:
Fire
Weather events
Vandalism
Usually, builder's risk is used to cover damages caused by "external" events, not incidents related to the construction work. However, some policies are "all-risk," meaning they can cover an array of loss events except for those explicitly excluded.
In other words, it may offer coverage for property damage that occurs during the course of construction, even if the subcontractor caused it. Of course, policies vary, so don't assume a building owner or general contractor's policy has this coverage. If it does, any insurance payout goes directly to the policyholder.
By contrast, you are often required to carry a commercial general liability insurance policy as a safeguard because general contractors can be held liable for the work subcontractors do. As you may know, a general liability policy can offer coverage when a third party alleges your business caused:
Property damage
Bodily injuries
Advertising injuries (e.g., libel and slander)
In order for general liability coverage to apply to the damage caused to the construction project itself, the incident must have happened in a place the policy covers (usually the jobsite) and you must be legally required to pay for the damages. Your general liability policy may help pay for legal defense fees if the case goes to court.
The gray area between these policies stems from the fact that both may be able to cover property damage to the project that the subcontractor causes.
Tips for drawing on the appropriate policy
No one expects you to be an insurance whiz – that's what agents are for! But it does help to know that your general liability policy may not be the only recourse when it comes to paying for damage to the construction project.
Whenever your work does cause property damage to an in-progress structure, you should:
Call your insurance agent right away.
Tell the general contractor or building owner what your insurance agent said.
Your first impulse may be to just have your own general liability policy cover the damage so you don't sully professional relationships and potentially sacrifice future work. At the same time, you don't want your insurance rates to go up because of a claim.
So if you simply report that your insurance agent mentioned that the builder's risk policy could cover the damage, the developer or general contractor may not hold you responsible.
Compare quotes from trusted carriers with Insureon
Complete Insureon's easy online application today to compare insurance quotes from top-rated U.S. carriers. Once you find the right policy for your small business, you can begin coverage in less than 24 hours.