7-Eleven's lawsuit against mom-and-pop store shows value of general liability insurance
Mom-and-pop shops need to be as careful about trademark infringement as any other business. This story about 7-Eleven taking on a local shop – and winning – highlights the importance of general liability insurance.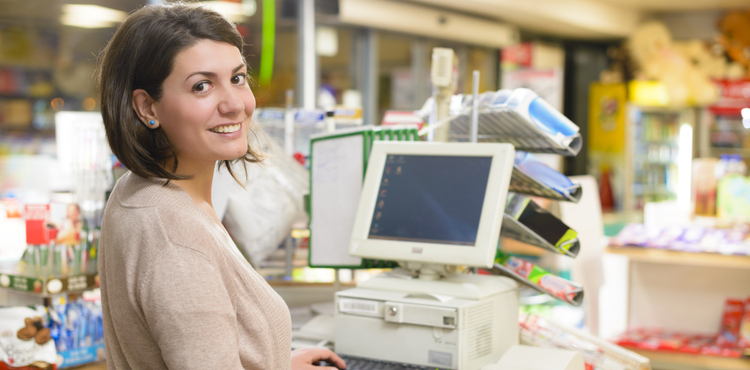 Here's a riddle: why did a billion-dollar corporation set its sights on such a small player in the convenience store game? Answer: to protect its logo.
CSP Daily News reports that 7-Eleven Inc. alleged that independent convenience store Super-7 infringed on its iconic "7" trademark, created unfair competition, and copied the 7-Eleven name and red "7" logo to capitalize on its brand recognition.
The report states a judge ruled in favor of 7-Eleven Inc. and instructed the small convenience store owner to discontinue using the Super-7 name, mark, logo, and the numerals or words "seven" or "eleven" for the store; turn over all materials bearing the 7-Eleven or Super-7 logos; and pay all legal fees for the case.
The independent owner of the modest Super-7 insists he was never asked to take down the sign before the lawsuit rolled out. What's worse – he couldn't afford to hire a lawyer to defend his business in the lawsuit.
It's a cautionary tale, but one worth heeding: trademark infringement lawsuits can happen to anyone, even small, unassuming businesses.
Trademark lawsuits often a case of Goliath vs. David
For perspective, the report states the Dallas-based 7-Eleven Inc. operates, franchises, or licenses nearly 10,500 convenience stores in North America. You can imagine it didn't get to the top by playing nice with those that dare tread on its turf.
In truth, many major corporations aggressively defend their logos and names. The goal is to keep their trademarks from becoming generic, universal symbols, even if they are as common as an umbrella or the number seven.
That means the risk of copyright or trademark infringement is real for small business owners. Moreover, if they can't afford to hire a lawyer to do trademark research or to defend them when a watchful corporate competitor sues over advertising injuries, a simple logo in their marketing materials could leave them bankrupt.
Fortunately, there's a small business insurance policy for that: general liability insurance.
General liability insurance: what's in store for inconvenient advertising injury lawsuits
If the Super-7 convenience store owner had general liability insurance, the policy could have helped him pay for legal representation in the trademark infringement case. Who knows – maybe a defense attorney could have even convinced 7-Eleven to settle for having the sign taken down and avoid going to court altogether.
In addition to legal representation, general liability offers peace of mind.
General liability help pay for settlements or judgments when a business is sued over:
Infringement of copyrights or trademarks
Misappropriation of advertising ideas
Invasion of privacy
Libel or slander
These are all examples of advertising injuries, which may seem innocuous on the surface, but they can be pretty costly. (Proof: "How commercial general liability insurance can protect you from an $82,630 tweet.") Luckily, general liability insurance can cover these risks, along with many other common risks faced by small businesses.
Compare quotes from trusted carriers with Insureon
Complete Insureon's easy online application today to compare quotes for general liability insurance and other policies from top-rated U.S. carriers. Once you find the right policy for your small business, you can begin coverage in less than 24 hours.