How to monetize your commute
The time you spend commuting to work can add up to days or weeks over the course of a year. However, that time doesn't have to be wasted. These tips will help you make the most of your commute.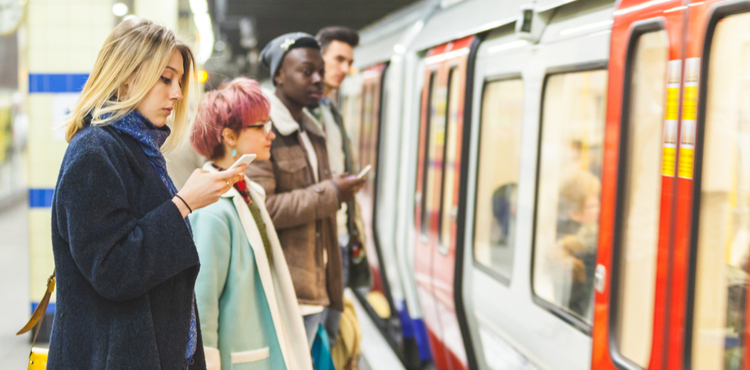 According to data from the U.S. Census Bureau, as cited in The Washington Post article "The astonishing human potential wasted on commutes," the average commute is 26 minutes. Before you mega-commuters scoff at that little number, note that the author estimates that over the course of a year, a:
15-minute commute equals 5.2 days
26-minute commute equals 9 days
45-minute commute equals 15.6 days
60-minute commute equals 20.8 days
And if you do have a 90-minute commute? You're in your car for a little over a month every year.
Like they say, time is money, so the idea of spending entire days doing little more than moving your body from one location to another probably makes your skin crawl. But your commute doesn't have to be a waste. These six tips can help you make the most of your ride to and from the office.
1. Use the time to plan
Leo Welder, the founder of the entrepreneur's startup guide ChooseWhat.com, says he uses his ride home for day planning. He schedules all of the tasks, meetings, errands, and calls that he wants to make the following day so he never has to spend time figuring out what he should be doing next.
There's an app for that: Welder prefers Remember the Milk for task management.
"It allows me to schedule using drag-and-drop and time scheduling and offers a slew of ways to categorize and prioritize tasks," he says.
2. Learn as you go
Bryan Clayton, CEO of GreenPal, lives in Nashville, Tennessee, which was recently named one of the top 10 worst traffic cities in the country.
"I really can't stand that dead hour of non-productivity every morning, so I have been searching for ways to make use of it," Clayton says. "While I cannot accomplish any actual tasks because I am driving, I can make it one of the richest hours of my day."
He does that by listening to audiobooks every morning.
"Right now, I am listening to the autobiography of Warren Buffett, and I am getting smarter with every commute," he says.
There's an app for that: Like Clayton, marketing strategist Crystal Washington recommends downloading Audible to "listen to great business books, self-help titles, and even business lectures at Ivy League schools."
Bonus tip: Founder and CEO of uniquely HR Mikaela Kiner subscribes to a variety of podcasts, such as This American Life, Freakonomics, and GeekWire.
"I can't tell you how often I cite things I learned about technology, the latest app, a new take on the gender pay gap, or Malcolm Gladwell's latest research," Kiner notes.
3. Take care of errands
Washington points out that technology has made it easier to get personal tasks done while you're on the road.
"Trains, buses, and taxis or car services are likely the best forms of transportation for increasing efficiency, but with the right apps, work can be done on any mode of transportation."
There's an app for that: Washington recommends Fancy Hands to complete any number of personal assistant tasks, such as making reservations, ordering tickets, or finding cleaning services.
4. Check your email
Using public transportation also gives you a chance to answer emails, but Welder says you'll be more effective if you're disciplined about not responding to every message as it comes in.
"I typically respond to emails twice during the work day so I can focus on other tasks during the rest of my day," says Welder.
There's an app for that: "Use apps like Talkler or ReadItToMe to review and respond to emails by listening to them and then responding via voice-to-text," says Washington.
5. Sneak in some exercise
If you have options for your commute, Kiner suggests you pick the route that involves exercise. It will save you the time you might otherwise spend on the treadmill.
"I purposely get off one stop early," says Kiner. "Often, between walking to and from the station and walking to meetings, I can log as much as three miles per day."
There's an app for that: You can track your steps and distance covered with a pedometer app, such as Walker.
6. Minimize your commute
Neil Costa, founder and CEO of the recruitment marketing agency HireClix, spent years dealing with a brutal two-to-three hour commute, so when he opened his own digital ad agency, he chose to locate it in the heart of the city where he lived. The change, he says, was worth it.
"Any person taking the enormous risk of starting a small business should consider going local to get themselves out of their vehicle and spend more time at their workplace or at home," says Costa. "It's one of the best benefits I have as a business owner."
Not quite ready to leave home base? That can work if you can stay focused. Learn how in "Home-office hacks for higher productivity."
Compare quotes from trusted carriers with Insureon
Complete Insureon's easy online application today to compare insurance quotes from top-rated U.S. carriers. Once you find the right policy for your small business, you can begin coverage in less than 24 hours.