Want more profit? Tech is the ticket.
Two of the most precious commodities for business owners are time and money. Efficient businesses develop methods to save both, positioning themselves for more profit and growth. How do they do it? By automating processes, such as securing multiple insurance quotes, with proven technology.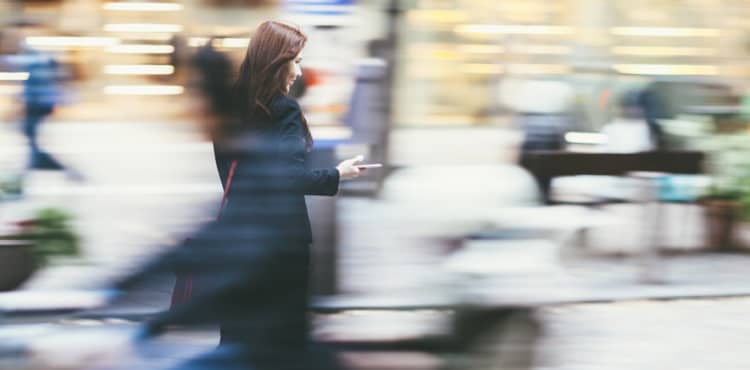 Insureon Accelerate helps brokerages and agencies who sell commercial insurance to small- and medium-sized businesses do exactly that.
Insureon Accelerate is a cloud-based quoting and rating service that streamlines the sales process by providing agents access to the largest national carriers in the industry so they can quickly and easily compare quotes. With Insureon Accelerate, agents can spend more time doing what they do best, consulting with and serving their customers, instead of carrier websites.
Cutting through the technology clutter
Implementing new technology provides businesses numerous advantages. But cutting through the avalanche of products to find the ones that work with your agency can be challenging. Here are some questions experts advise you ask before selecting a product:
Does it meet a specific need?
Is it intuitive and easy to use?
Is it flexible and mobile?
Is it accurate and reliable?
How does Insureon Accelerate measure up to these criteria?
Meets a specific need. Insureon Accelerate increases efficiency and leads to new market opportunities because it automates the quoting and rating process. This makes it possible for independent brokerages and agencies to cost-effectively tap into the $100 billion small- and medium-sized business market. In the past, because of manual processes and low-profit margins, writing business in this huge, underserved marketplace wasn't profitable. With Insureon Accelerate, agents can create new revenue streams, improve operational efficiencies (quotes that used to take hours or even days are now available in minutes), and enjoy greater profits.
Intuitive and easy to use. Insureon Accelerate features a streamlined universal application that lets an agent fill out one application, for multiple lines of business, and get quotes from multiple carriers, dramatically reducing the application time.
Flexible and mobile. Insureon Accelerate is cloud-based and SaaS, so it's flexible and can be used on any desktop or mobile device
Accurate and reliable. Insureon Accelerate is built on the proprietary technology that Insureon – the largest ecommerce provider of insurance to small- and medium-sized businesses – has been using and improving since 2011. Experts in customer care, Insureon takes great pride in providing quality service and products from top rated carriers to more than 100,000 customers every year.
Why is now the right time for Insureon Accelerate? Because technology increases efficiency and leads to more profit. And doesn't more profit sound good now? Learn more about Insureon Accelerate here and reach out to me to continue the conversation.
Jeff Kroeger, Chief Commercial Officer, Insureon
Jeff is responsible for Insureon's sales, marketing, and operational functions along with long-term strategy. He has more than a decade of commercial insurance experience, most recently as Insureon's EVP of Strategy and Development. Prior to Insureon, he held a number of leadership positions at The Hartford. View LinkedIn