The most common small business insurance claim
Burglary and theft incidents account for 20% of all small business insurance claims. Luckily, there are risk management tactics that can keep your business as safe as possible.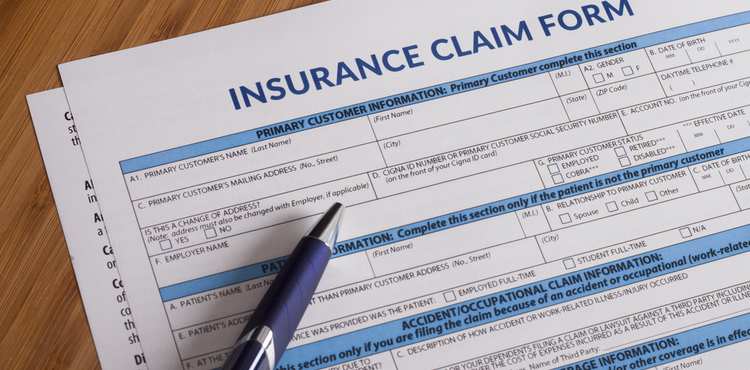 According to small business insurance carrier The Hartford's 2015 claims study, burglary and theft incidents are the most common, accounting for 20% of all claims. This might not be a surprise to owners of retail stores and other places where the public and employees have free rein over business premises, but it's also not exactly good news.
And while most small companies aren't being slammed by multi-million-dollar jewel heists, the average burglary and theft claim comes to about $8,000 – still a considerable chunk of change for smaller operations. So how can you keep your business as safe as possible from the sticky-fingered among us? Through a combination of risk management and small business insurance.
Small business insurance policies for burglary and theft claims
In most cases, there are two small business insurance policies that come in handy following a theft or burglary incident:
Commercial property insurance: When supplies, equipment, inventory, or furniture are stolen from your business, there's a good chance your commercial property policy will be able to pay for their repair or replacement.
Inland marine insurance: This is a specialized kind of property insurance that protects certain high-value items and property that moves from one place to another. Artwork hanging on the wall, for example, may be covered by an inland marine policy.
Beyond small business insurance: preventing burglary and theft
Of course, it's easier for everyone involved if you never have to make a claim on your small business insurance policies. And while some burglary and theft incidents are completely beyond your control, there are steps you can take to cut your exposure to these incidents overall, including the following:
Install an alarm system that you can control and monitor remotely on your smartphone, tablet, or PC.
Choose a UL-certified monitor that includes round-the-clock monitoring of your alarm system by a central monitoring station.
Lock every access point to your property (buildings and vehicles) when you're not there: doors, windows, back doors, etc.
Keep track of employee keys and make sure you have them when employees leave.
Include background checks in your hiring process.
Use security cameras that provide offsite storage of footage. Make sure they're set up to capture faces of employees and customers.
Reconsider any landscaping around your building that could offer a welcoming entry point for criminals.
Theft and burglary prevention tips from experts
It's easy enough to say, "Lock your doors." For small business owners, though, it can be hard to choose from the many low- and high-tech security options out there. "People ask if access badges will work better than just a simple bolt lock and key," says David Narayan of security website A Secure Life. "The obvious answer is yes, but are they necessary?"
In other words: the right choice depends on what your business needs and what fits into your budget right now.
"Sometimes going simple is just as easy as going high-tech," Narayan adds. "A door with shatter-proof sensors and double floor bolts works just as well as any digital lock."
But don't mistake that for an endorsement of the cheapest security system on the shelf. "You get what you pay for," says Robert Siciliano, security expert with BestCompany.com. "An alarm system that triggers a breach always sets off a siren. And while noise is a good deterrent, it's not nearly as effective as gun-wielding police being dispatched and showing up in your driveway. Spend the few extra bucks for the monitoring." Some small business insurance policies even offer premium discounts for businesses with monitored alarm systems.
Compare quotes from trusted carriers with Insureon
Complete Insureon's easy online application today to compare quotes for commercial property insurance and other policies from top-rated U.S. carriers. Once you find the right policy for your small business, you can begin coverage in less than 24 hours.