Before deducting your company's liability insurance, check with an accountant
In many (but not all) situations, you can deduct the cost of your liability insurance from your taxes. A business accountant can help you get the maximum deduction and keep you from making mistakes that will come back to haunt you later.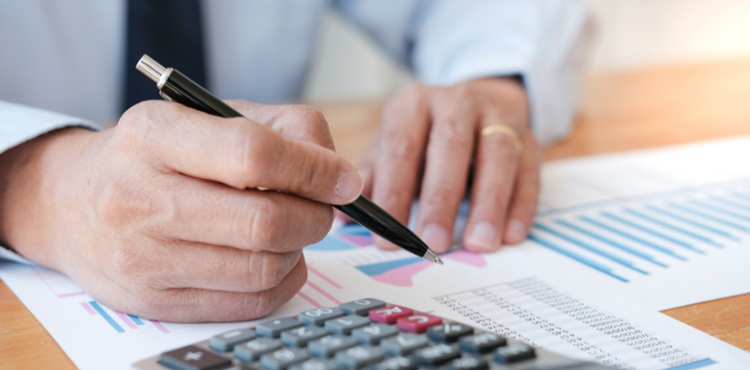 Taxes: they already have a reputation for being tricky and stressful for small business owners, but a certain section of the tax code may make them even more unpalatable than usual. According to Forbes, your insurance premiums may not be deductible in every situation. Here's what the article states:
According to Reg. Section 1.461-1(a)(1), an expenditure that creates an asset with a useful life that extends beyond the close of the tax year may only be partially deductible.
Insurance premiums may fit that bill if you pay your premium in, say, November 2015 for a policy that covers December 1, 2015 through November 30, 2016. It becomes an asset with a useful life that extends considerably beyond the tax year in question.
However, the "12 month rule" essentially allows you to deduct your business insurance premiums for the year that you paid them.
We suggest you read the entire article if you're looking for specifics. In short, there are two takeaways from this complex overview:
Taxes are never simple. Even when you think you understand the basics, a wormy bit of code can change the game.
Accountants are invaluable. You don't have to rely on internet articles to get the information you need about tax law and business deductions.
Let's expand on those two points a little more so you can make smart financial decisions for your business.
Accountants: a small business's imaginary friend?
It's well known that accountants are the go-to resource for help with taxes and bookkeeping, but a survey by Sage North America shows that small businesses have a penchant for underutilizing accountants. To be exact:
40% of surveyed small businesses don't use an outside accountant.
The small businesses that do use accountants only use them for specific services and mostly ignore services like business consulting, financial planning, and wealth management.
A survey by GoDaddy found similar results:
46% of small business owners don't work with an accountant.
Of those with an accountant, 47% only see their accountant at tax time.
Nearly 25% reported losing track of customer payments or revenue.
32% don't put aside money to pay income taxes.
12% don't know how much they owe in income taxes; only 15% know the exact amount they owe.
While nearly half of small businesses don't work with an accountant, they could certainly benefit from doing so. An accountant can help them remove the guesswork from their financial situation so they know exactly how much revenue they bring in, how much they owe in taxes, and how to manage their money so they don't have to panic when it's time to pay Uncle Sam.
Crunching numbers: how does an accountant save you money?
If you handle taxes on your own, you may miss opportunities to cut down your tax bill. Unless you are fluent in tax law, chances are you don't know all the regulations surrounding business deductions, so you run the risk of deducting too much or too little. Both mistakes cost money. If you deduct too much, you could be flagged for an audit, which takes time and money to address. If you miss out on key deductions, you're probably paying more than you need to.
In other words, filing taxes for your business is not something you can phone in. Working with an accountant throughout the year can help you anticipate your tax bill so you can set aside funds and pay your quarterly taxes with confidence. An accountant can also help you avoid filing mistakes and take advantage of every feasible deduction, including those for business liability insurance premiums.
Compare quotes from trusted carriers with Insureon
Complete Insureon's easy online application today to compare quotes for general liability and other kinds of insurance from top-rated U.S. carriers. Once you find the right policy, you can begin coverage in less than 24 hours.