How do I handle a workers' comp claim?
Open communication with your employees about their workers' comp benefits will ensure that the process of filing a claim is fair and effective.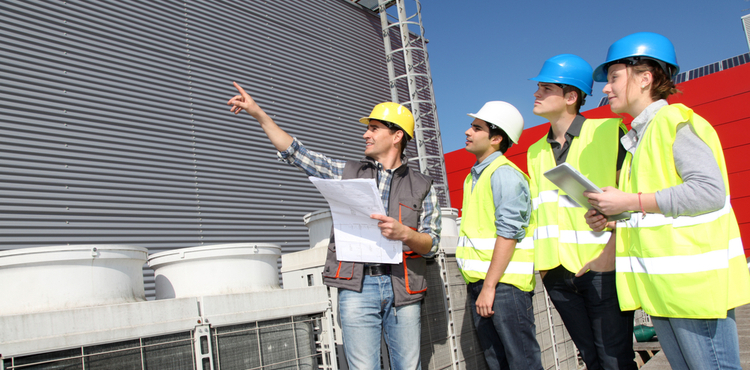 Workers' compensation insurance claims often make a small business owner's blood run cold because they could mean one of two things:
An employee has been made hurt or sick by their job.
Someone might be trying to take advantage of the system.
No one wants to see their employees suffer. And no employer wants one questionable claim to open the floodgates for more questionable claims. Effective communication can be the best way to handle any sort of workers' compensation issues.
Below, we dispel a few misconceptions about workers' comp claims and explain why communication is key.
Why you should always talk to your employees about workman's comp
According to WorkersCompensation.com, "88% of employers and others involved in the claim process wrongly thought that communicating with employees caused them to file a workers' comp claim."
In fact, the opposite is true. The article explains that injured workers often hire lawyers because they can't get adequate information about their benefits from their employers – not because they wish to swindle their boss. The article suggests that if employers opened a strong line of communication about workers' comp, employees might not feel the need to hire lawyers.
Below, we offer some tips on how to keep that line of communication open.
Tips for communicating with employees about workers' comp
So you want to be honest and open with your employees about workers' compensation insurance. This dialogue should start from the moment you decide to hire.
Below, we summarize a few communications tips. Be aware that in most states you are legally required to supply most of this information in event of a claim. But it's never a bad idea to get a jumpstart:
Offer informational brochures
When you hire a new employee, include a brochure in your employment packet that explains the benefits of your workers' compensation insurance. It should detail the types of covered injuries and diseases and a breakdown of how the benefits are received. You can also explain the claims process and give a contact number that the employee can call with questions. Do note: in the event of a claim, you may be required to supply your employee with your insurance policy number and your provider's contact information.
Conduct regular safety training
Your business should hold regular safety training sessions with employees that answers questions such as, "How can I prevent workplace injuries?" and "What do I do in the event of an accident?" Reinforcing this protocol will help ensure the best possible outcomes after an accident. Remember, it's never a good idea to underestimate the risks of your workplace. Do your accountants know how to recognize the signs of carpal tunnel? Are your copywriters aware of proper posture and the ergonomic devices available to reduce back problems? For more on how to address workplace safety issues, read "How to prevent workplace injuries" on our blog. And to learn how a clean claims history can keep your workers' comp premium low, check out our workers' comp insurance cost analysis.
Foster formal and informal communication
Make sure that your employees have easy access to the workers' compensation information they need. For instance, you may appoint a person to handle all claims communication and direct inquiries to the proper source. Also, don't avoid employees after they suffer an occupational injury or illness. A phone call or get-well card from an employer can go a long way toward maintaining a productive working relationship. Experts recommend more formal contact during the recovery process, such as checking in with an injured employee once a week or after medical appointments.
During all of your communication, be sure to emphasize how important it is that your employees notify you of an injury or illness as soon as possible. All states have reporting deadlines, and if they wait too long to report, they may not be able to receive benefits. If you fail to supply this information, your business could be fined.
Compare quotes from trusted carriers with Insureon
Complete Insureon's easy online application today to compare insurance quotes from top-rated U.S. carriers. Once you find the right policy for your small business, you can begin coverage in less than 24 hours.