Why now is the perfect time to review your personal insurance and save
If you haven't reviewed your personal insurance policies lately, you might be leaving money on the table. Here are common reasons why you should be paying less for auto, home, or other personal property insurance.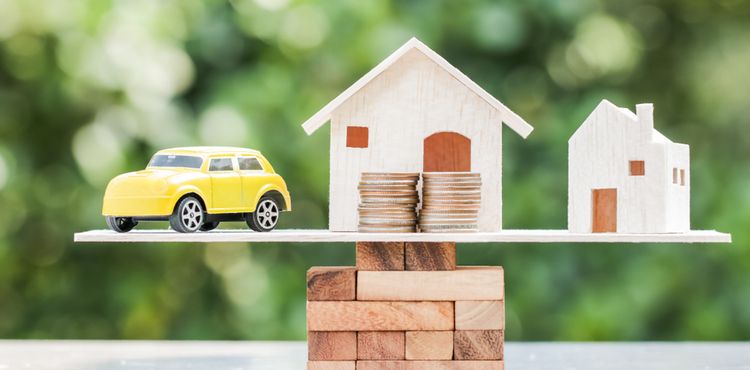 Like most of us during hard economic times, you may be wondering how to best protect your family, your finances, and your property. You may also be looking for ways to tighten your belt and save a few dollars.
There's one option many people overlook: Reviewing your personal insurance coverage.
While Insureon specializes in business insurance, we realize our customers need help finding the right coverage and rates for their personal insurance.
That's why we've partnered with InsuraMatch to help you compare and save on personal insurance products from top-rated carriers.
After all, you probably purchased insurance policies for your car and home some time ago. And other than paying your premiums, you haven't given it much thought since.
But over time, your personal insurance needs can change. Double-checking you have the right coverage and comparison shopping can often save you money – and ensure you're properly covered.
Keep these tips in mind as you review your coverage.
Auto insurance: why you may be overpaying
Many people purchase both collision and comprehensive auto policies to cover damages to their car and related medical bills. The key is finding the right balance to protect yourself and your wallet.
Auto insurance with high deductibles or low payment limits for damages or injuries can be less expensive. But it can leave you stuck with large bills after an accident. You may be responsible for paying out-of-pocket for costs beyond your coverage.
If you can't afford unexpected expenses, you may save more in the long run with a lower deductible and higher payment limits.
Beyond looking at your coverage, limits, and deductibles, it's also smart to shop around for a better rate.
What you pay can work out in your favor with changing life circumstances, including:
Multiple vehicles: If you have more than one car, many insurers offer multi-vehicle discounts.
Marriage: If you've tied the knot, your rates may go down.
Good student discount: If your teenager gets good grades, you may get a discount.
Better credit: If you've raised your credit score, your insurance costs can drop significantly.
A clean driving record: Past tickets will eventually fall off your record, lowering your premiums.
Age: As you or your children get older, your rates may decrease.
COVID-19 has affected auto insurance rates as well. With a record number of workers telecommuting and stay-at-home orders limiting travel, you may be eligible for premium reductions if your commute or monthly mileage has decreased.
To review your insurance policy and make sure it still fits your needs, you should speak to a licensed agent. They can answer your questions and help you compare quotes from top carriers to find the right coverage for your needs.
But auto insurance isn't the only policy to check. Whether you own or rent your home, you need to make sure your insurance protects your property. And that you're paying the right price.
Homeowners insurance: balancing coverage and cost
Having the right homeowners insurance means not only covering your house but also your prized property inside it.
Like auto insurance, homeowners policies can vary substantially. It's important to review your policy to understand what it covers and what it omits.
The declaration page of your policy summarizes your coverage, limits, and deductibles. A knowledgeable agent can help you understand if your policy covers things you don't need, or excludes things you do.
There's also a great chance that a review of your insurance can save you money.
Do you have the right policy for your home?
The type of policy you have matters. If you own a townhome or condo that's part of an association, you'll need a specific policy. A basic renters policy or regular homeowners policy won't provide the right coverage.
Your association's master insurance policy should cover exposures related to structures and common areas. As required by your contract, condo (or "walls-in") insurance will cover your unit, including personal property stored there.
Have you shopped around for the best price?
If you're like most home buyers, you bought your policy to satisfy your mortgage lender and protect your new investment. But you may not have spent much time comparing insurance quotes and coverage.
Even if you have the coverage you need, you may find a different carrier offers a similar policy at a lower price. This applies especially if your credit score has improved, or you've installed smoke detectors or a security system. All of these can mean a better rate.
Go over your policy terms with an experienced, licensed agent. They can help you identify your specific risks and find coverage to protect the property you care about.
Even if you find that you need more protection, comparison shopping can reveal a policy that offers better coverage at a similar price.
Renters insurance: why you should have it, and how to save
According to the Insurance Information Institute, only 37% of renters have purchased renters insurance. If you haven't, you should. These policies deliver a lot of bang for the buck.
A renters insurance policy typically covers losses from theft, vandalism, or fire. But it can also cover:
Theft of personal property from your car or while on vacation
Lawsuits if someone's injured in your home
Medical and legal costs if your dog bites someone
Extra expense coverage for hotel stays if a disaster makes your residence uninhabitable
Renters insurance is usually a bargain. And even if you file a claim, your premium shouldn't skyrocket.
If you have purchased renters insurance, you may want to review your coverage and make sure it's still a good fit. Compare renters insurance quotes for the coverage you want. You may be able to save a significant amount of money without sacrificing the protection you need.
Review your policies and options today
Guarding against financial loss and keeping your costs low are too important to delay.
Whether it's the personal insurance we've described or coverage to protect your boat, motorcycle, RV, or other property, licensed insurance advisors can help.
One of InsuraMatch's licensed insurance advisors can help you find the right insurance coverage for personal auto, homeowners, renters, and more. You can visit InsuraMatch's site or give them a call at (844) 938-1663.
Insureon is not responsible for and assumes no liability for any third-party content or products that you may purchase directly from any third party.