Why alternative lending could be right for your business
The variety of options in the alternative lending market make it possible to get a very suitable loan for your business.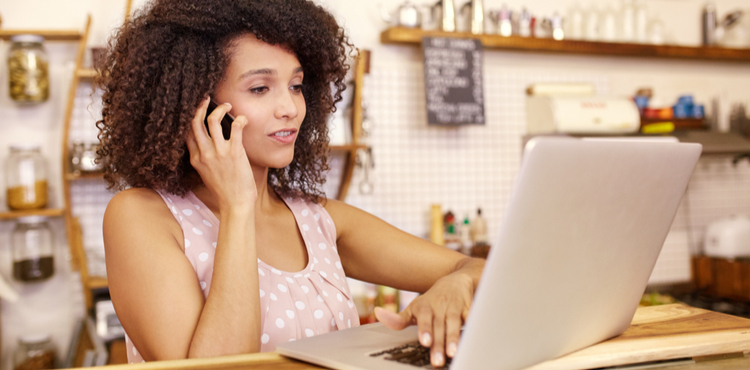 While the 2008 global financial crisis devastated small and medium-sized businesses in many ways, one area where they were hit hard was in their ability to borrow money. During this time (and after), traditional banks and financial institutions tightened their purse strings, preventing many small businesses from being able to access funds needed to refuel and prosper again.
In fact, according to research data published by the U.S. Small Business Administration, bank lending to small businesses rose from $304 billion per year in 1994 to $659 billion per year in June 2008, but from June 2008 to June 2011, it declined from $659 billion to $543 billion – an 18 percent decrease.
With traditional term loans harder to get from big banks and financial institutions, small business owners were forced to look elsewhere. This set the stage for a new player.
The rise of alternative lending
Alternative lending, or non-bank lending, made its way into the mainstream during and following the Great Recession. Without it, businesses wouldn't have been able to secure the funds they needed to launch, meet daily cash flow needs, expand their operations, and handle emergencies.
After all, big banks reject roughly 80 percent of small business loan applications, while alternative lenders have approved more than 60 percent of applications. That's a big difference.
The numbers clearly show the growing importance of alternative financing. Based on industry data, the alternative lending market for small and medium-sized enterprises in the United States exceeded $54 billion per year in 2017. This is a large increase from the low numbers and minimal impact alternative lending had pre-financial crisis. And it's only been just over a decade.
Considering that economic uncertainty and lack of available capital are two of the main concerns for small businesses, according to a report by the National Small Business Association [PDF], it's easy to see why alternative lending has grown exponentially. These lenders fill an important gap in small business lending and help keep the greater economy moving forward.
When is alternative lending right for your business?
Alternative lending has its pros and cons. So, it really depends on your situation.
For instance, if you are in any of the following situations, alternative lending makes sense:
You need money quickly
Many alternative financing products, like a short-term loan from an online lender, can arrive in as little as one to two days. This can help greatly if you're in a short-term cash squeeze.
You want a simple, quick application process
Most applications for alternative loans can be completed online in a matter of hours – or even minutes [PDF], without the need for organizing and submitting a mountain of financial documents or a business plan. (Obviously, the paperwork requirements will vary lender-to-lender.)
You don't meet the bank's qualifications
Banks have stricter regulations for loan approval and often move a bit slower than alternative lenders. If you need financing to expand your business, but don't meet the bank's requirements, you may want to explore alternative financing. But be smart and realistic. Don't take out funds that you won't be able to pay back or that will have a harsh effect on your cash flow. The last thing you want to do is get stuck in a cycle of toxic debt.
Conversely, you may opt for traditional loans if:
You meet the bank's qualifications
If your business has been running long enough, your credit score is solid, and you have healthy cash flow and financials, you should be able to qualify for a term loan from a bank or the SBA. These typically have lower interest rates and APRs, longer repayment terms, and higher loan amounts.
Alternative lenders are usually forced to charge higher rates and fees because they accept borrowers with lower credit scores, less time in operation, and unproven revenues. This means added risk.
You don't need money quickly
Given that the rate and term could be much more favorable with a traditional bank loan, it could literally pay to wait if you can. After all, a short-term alternative loan with a high-interest rate could lead to your business finding itself in a debt trap that's hard to escape.
Of course, a traditional loan application will require more work on your end to get all the necessary documents together and complete the application. But it could be worth it in the long run.
What are some examples of alternative lending?
The variety of options in the alternative lending market actually make it possible to get a very suitable loan for your business. Some common options include:
Equipment financing. This is a loan to purchase new equipment for your business, like computers, vehicles, machinery, kitchen equipment, cash registers, etc. The equipment itself secures the loan.
Invoice financing. Sixty-four percent of businesses are affected by late payments of more than two months. With invoice financing, a lender gives you that unpaid invoice money upfront, taking a cut of usually around three percent (plus an extra percentage fee for each week the client doesn't pay the invoice).
Short-term loan. Online lenders like OnDeck Capital provide loans with terms from three to 18 months. Interest rates typically start at 10 percent and can go much higher than that, with loan amounts generally ranging from $2,500 to $250,000. The money can be used any way you see fit for your business.
These three popular options, in addition to other alternative funding products like a merchant cash advance and peer-to-peer business lending, are worth examining and comparing. Just make sure to opt for the loan that not only makes the most sense financially, as some alternative loans can get expensive, but also will help take your business to where you hope to go.
Making alternative lending work for your business
Alternative lending is no longer a last-ditch option for small businesses to obtain funding. It could even be the best option, depending on your business and its financing needs.
Remember: Always go for the best option for your business. If that's a form of alternative financing like an equipment loan, do it. In the end, meeting your business goals is what matters most. If alternative lending can help you get there, at a cost you can afford, compare your options and find the loan product that will benefit you the most.
About the author
Meredith Wood is the Editor-in-Chief and VP of Marketing at Fundera, a marketplace for small business financial solutions. Specializing in financial advice for small business owners, Meredith is a current and past contributor to Yahoo!, Amex OPEN Forum, Fox Business, MyCorporation, SCORE, AllBusiness and more.