When does it make sense to pay more for business insurance?
Paying a little more for small business insurance can provide long-term benefits. For example, umbrella insurance boosts the limits of other policies to protect against costly lawsuits.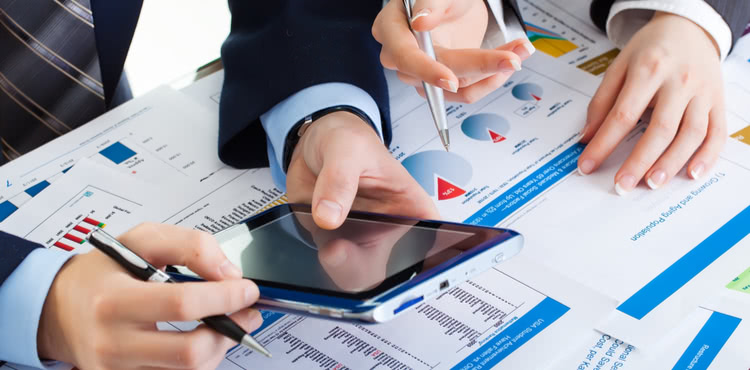 Sometimes the old adage is true: you get what you pay for. When it comes to small business insurance, that's certainly the case. The more you add on to your standard policies, the more you can expect to pay for your premiums.
For many small business owners, paying more for coverage isn't usually an appealing prospect. After all, you've already invested a lot of capital in your business, so why not purchase a bare-bones plan that cover your basic liability and property risks?
However, sometimes the little extra you pay for certain additions can go a long way when it's time to file a covered claim. Here are a few tweaks to your core business insurance coverage that can help you out while still keeping your policy costs low.
Additional insured status
Sometimes, you may need to include an additional insured on your general liability insurance policy, which can be added for a relatively small fee. Additional insured refers to anyone who isn't the policyholder but enjoys coverage under the policy. Both individuals and groups can be given additional insured status, but they have less protection than the policyholder.
Additional insured status means your key contractors or suppliers will have coverage for:
Legal costs. If a third party (anyone who doesn't work for your business) brings a lawsuit against an additional insured and the claim is covered by your policy, your provider pays for their legal expenses. That might include attorney's fees, court fees, and settlement or judgment costs.
Bodily injury, property damage, and advertising injury claims. Those with additional insured status may also have protection for physical damage liability (such as bodily injuries or equipment breakdowns) and personal damage (such as costs associated with copyright infringement allegations).
Though your additional insured will enjoy this protection under certain conditions, keep in mind that their coverage limits are usually lower than your own.
Whether or not you need additional insured status in your business insurance policies depends on your industry and your clients. For instance, construction and contracting professionals may be asked to include subcontractors in their general liability policies. That way they'll be protected from bodily injury lawsuits while conducting work on behalf of your contracting business.
Additional insured status doesn't mean the subcontractors can forego their own insurance. Rather, the status allows them to control the risk of others' negligence so they can rely on their own insurance to cover their actions.
Umbrella insurance
Wouldn't you be tempted to spend a couple hundred bucks a year if it meant you could draw on millions more in liability protection when you needed to? If so, consider umbrella / excess liability insurance. You can make a claim on this policy when the following policies have reached their limits:
For an annual premium, you can purchase additional coverage (that you can put toward any of those three plans) in $1 million increments. You receive far more coverage this way than you would if you increased each policy's stated limits individually.
To learn more about umbrella liability insurance (and how it can cut your potential losses), check out "How does commercial umbrella insurance work?."
Replacement value coverage for your property
Your property insurance policy is one of the foundations of your business protection plan. But that doesn't mean you shouldn't keep an eye out for ways to keep your costs low.
So in the interest of cutting down business insurance rates, you may be tempted to choose actual cash value coverage, which covers the cost of repairing or replacing property less depreciation. But sometimes, it may be worth the extra cost to insure your essentials at full replacement value. You'd want to consider this option if:
You have expensive specialty equipment for your work.
You have rare or hard-to-replace items.
You don't have time to shop around for used equipment and need to replace your items quickly.
Right and duty to defend
You may also pay a little more for a policy that gives your insurer the "right and duty to defend" your business when it is sued for certain liabilities. This clause describes an insurer's obligation to provide your legal defense when a claim is made under your policy.
If your policy has the "non-duty to defend" provision, you would have to manage the litigation process on your own. That means you would have to select your own legal representation and pay for defense costs out of pocket. These types of coverages cost less, but they also saddle you with more financial obligations and the stress of orchestrating your own defense.
On the other hand, the "duty to defend" provision places the litigation process in your insurance provider's hands from the start. Your insurer has the obligation to select legal counsel and cover legal defense costs, even when coverage is in doubt and ultimately does not apply.
Strike the balance between coverage and savings: compare business insurance quotes online
The bottom line? The price of your business insurance isn't the final word on whether or not a policy is an adequate match for your risks. If you have questions about when to pay a little extra for coverage and when to pull back, be sure to talk to an insurance agent. Ready to purchase insurance? Complete Insureon's easy online application to compare quotes from top-rated U.S. insurance providers.